A Thanksgiving Day Scavenger Hunt for Kids
We are a participant in the Amazon Services LLC Associates Program, an affiliate advertising program designed to provide a means for us to earn fees by linking to Amazon.com and affiliated sites. We participate in other affiliate programs as well. For more details, please see our disclosure policy.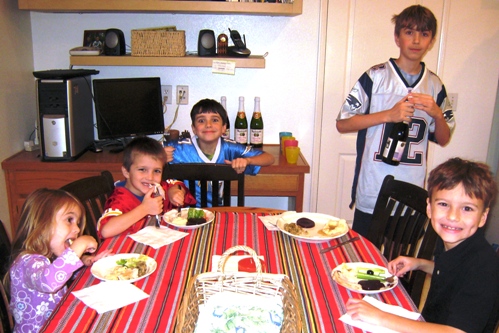 Thanksgiving can be a wonderful occasion for getting together with family and friends. I have fond memories of us kids riding rough and wild all over the house while the adults talked. It seemed like the ultimate holiday.
We would play while the turkey cooked. We would play at the kids table. We would play while the adults drank coffee. We would play during the after dinner walk through the neighborhood.
Give your kids that same fun experience on Thanksgiving with a scavenger hunt!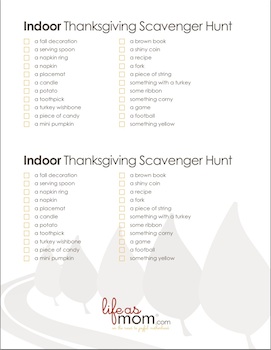 We've put together two different versions: an outdoor nature-themed scavenger hunt as well as one that you can play indoors in case of inclement weather.
Download the two scavenger hunts and then print the one you need. Cut each sheet apart so that you have two copies. You can break into teams for more camaraderie. Include all ages to make it more fun.
Related:
Keeping the Kids Table Happy
Tailoring Our Holiday Gatherings for All Ages