Using Color Coding in Home Management
As an Amazon Associate I earn from qualifying purchases. For more details, please see our disclosure policy.
Color coding is a great way to organize your home, your homeschool, even your kids. No more do you need to remember whose is whose, just color code it.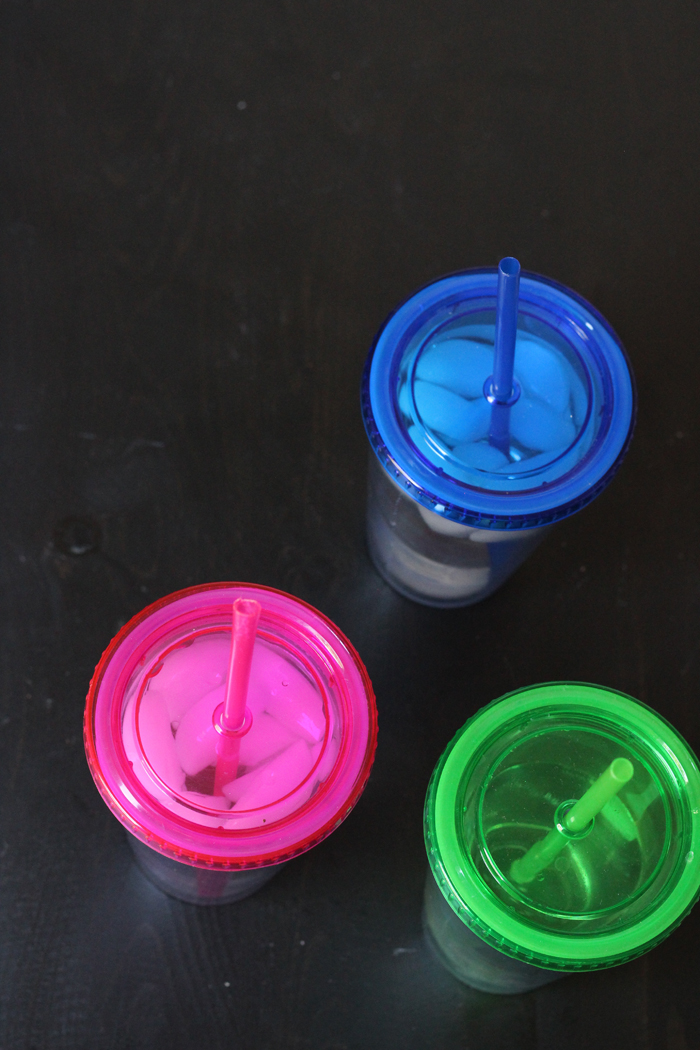 When I had one child, it was easy to tell his clothes from my clothes from my husband's clothes. It took little thought to sort the laundry. A few years later when we added a few more sons to the mix, things got a little trickier.
Lo and behold! There were four little bodies running around, dropping dirty socks, wet towels, and half-drunk water cups in their wake. To say that chaos reigned is an understatement. I knew I needed to do something, especially since we were homeschooling and home most of the live long day.
One of the things that helped me then and now was the beauty of color coding. Assigning a certain color to each child, not for everything, but for many things, helped eased the burden of lost school papers and an overabundance of water cups.
Using Color Coding in Home Management
Over the years, color coding in family and home management has taken different forms and served us differently in the varying seasons of life, but it's always helped ease the strain on the bandwidth of my brain.
There are only so many things that a mom can keep track of, you know?
Here are some of the ways that I've used color coding to help me keep track of things and simplify my life:
Color Coding Water Cups
Years ago I invested in IKEA and Walmart plastic cups and assigned every kid a color. This was a life saver with lots of little people under foot. Over time, however, cups broke, got lost, disappeared in the sand box or the bath rub, and our collection ran slim. We limped along for awhile until this summer when my nieces came for a week.
I knew I needed to solve the water cup issue, so I bought this set of a dozen colored, insulated water tumblers — with matching straws! This just may be the best thing I ever did. Not only are they the best at keeping drinks cold — even in the hot car my ice doesn't melt! — but they also keep me from going cuckoo with all the water cups!
Each of the kids picked out his or her color of choice and used that cup all during Cousins Week. It was awesome!
(It also reduced on the spread of cooties. My niece was sick almost the entire week. Since the kids were drinking from straws and not the cups, germs didn't hit the side of the water dispenser like they might otherwise have done. Triple win.)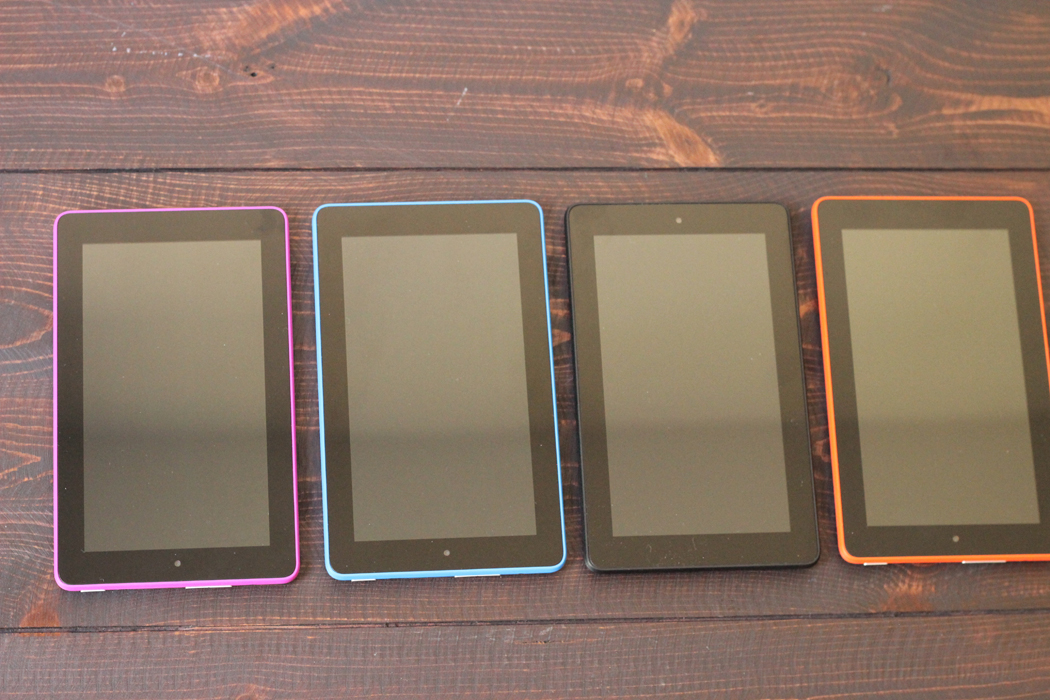 Color Coding Devices
During Amazon Prime Day, I bought each of my kids a Kindle Fire to use in his schoolwork. (They were $33 each!) I made sure to buy them in different colors. Yes, you can name each device, which I have, but I know from experience that it's much easier to identify whose is whose when each one has an easily identifiable characteristic.
A child can grab his device from the set without turning each one on to see which is his. You can also do this by purchasing different colored covers.
Color Coding Toothbrushes
Since I'm a germaphobe (see above note about cooties on water dispensers), I want to make sure that my kids are using their own toothbrushes and not each others. Gross.
We've always made it a habit to have toothbrushes be different colors so that there's less chance of mixing them up. When we travel, I pack different colored travel toothbrushes to make things easy.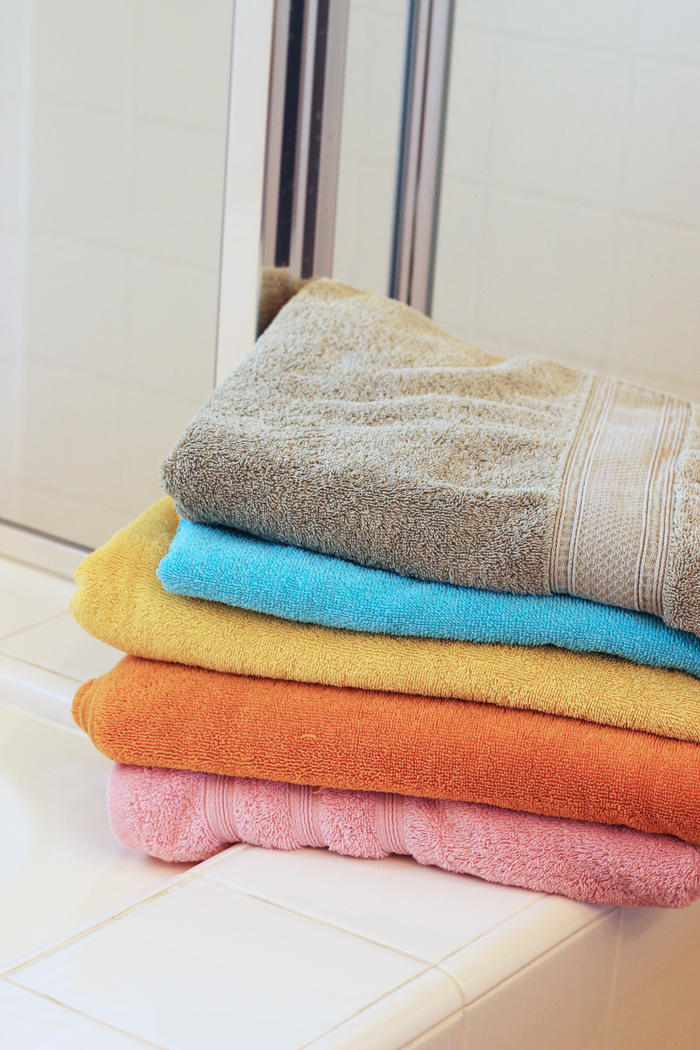 Color Coding Towels
Whether it's beach or bath, having designated towels for each of the kids can eliminate a lot of confusion as well as make sure that the bozo who left his stuff behind can be recalled to clean up his mess.
Buy bath towels of different hues if you prefer a certain color family to match your bathroom decor, but make it easy for kids to know whose towel is whose. And yes, towels can be used more than once. Ahem.
Color Coding Socks
Depending on the size of your kids' feet, you may be able to have color coded socks. When my boys were all different sized, I bought Hanes socks for each, all white, but I could still easily tell whose socks were whose. The "Hanes" is marked in different colors for each size: red for small, green for medium, blue for large.
This makes it super easy to sort socks and keep the different sizes straight! You can do the same with a sharpie marker, writing some kind of colored symbol where folks won't see when feet are stuck inside shoes.
Color Coding School Supplies
I save so much time color coding my kids' school supplies. It's so much easier to identify someone's color than to rifle through the binder looking for identifying marks.
We've using color coding for assignment sheets since the dawn of time. Now that we've transitioned to homeschool assignment binders, the whole binder is the kid's color with coordinating spiral notebooks, Kindle, and any other school supply I can get to match.
In a pile of stuff on the school table, it's much easier to look for a color than it is to look for a name.
No matter the size of your family, color coding can help you organize your home management. Plus, it adds a little more color to your life.
Do YOU use color coding at home?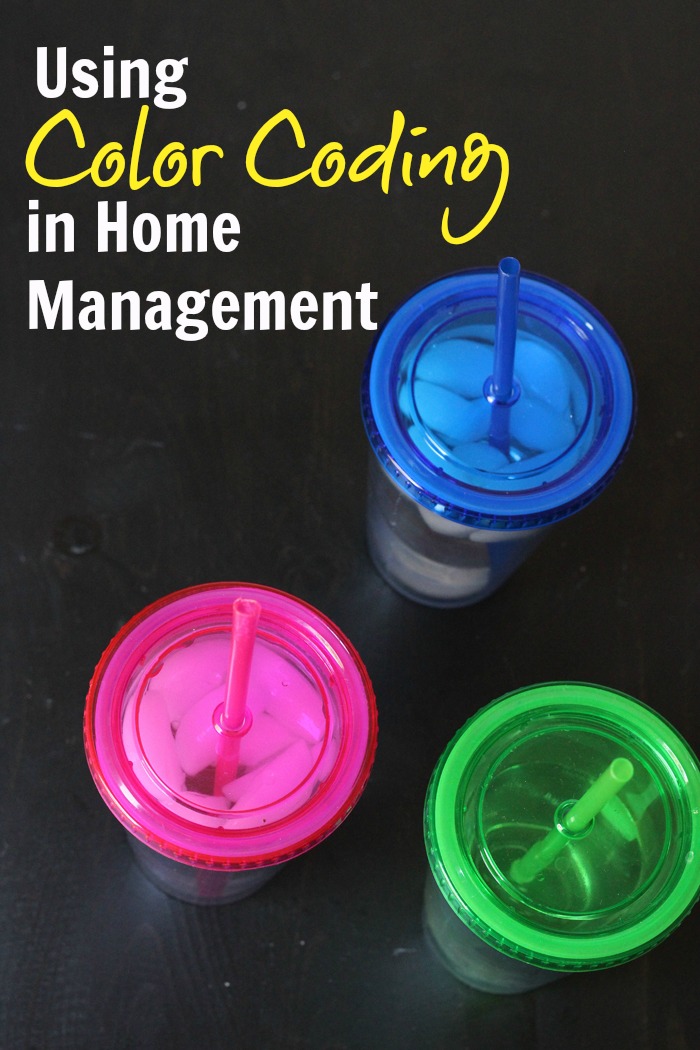 Are you looking for more ways to organize your home and feel more with it? Be sure to sign up for my newsletter and get this free Organization for Normal People ebook.