How to Do a Home Reset for Better Productivity
As an Amazon Associate I earn from qualifying purchases. For more details, please see our disclosure policy.
Doing a home reset not only gets your spaces clean, but it also helps clear your mind and sets you up for better productivity.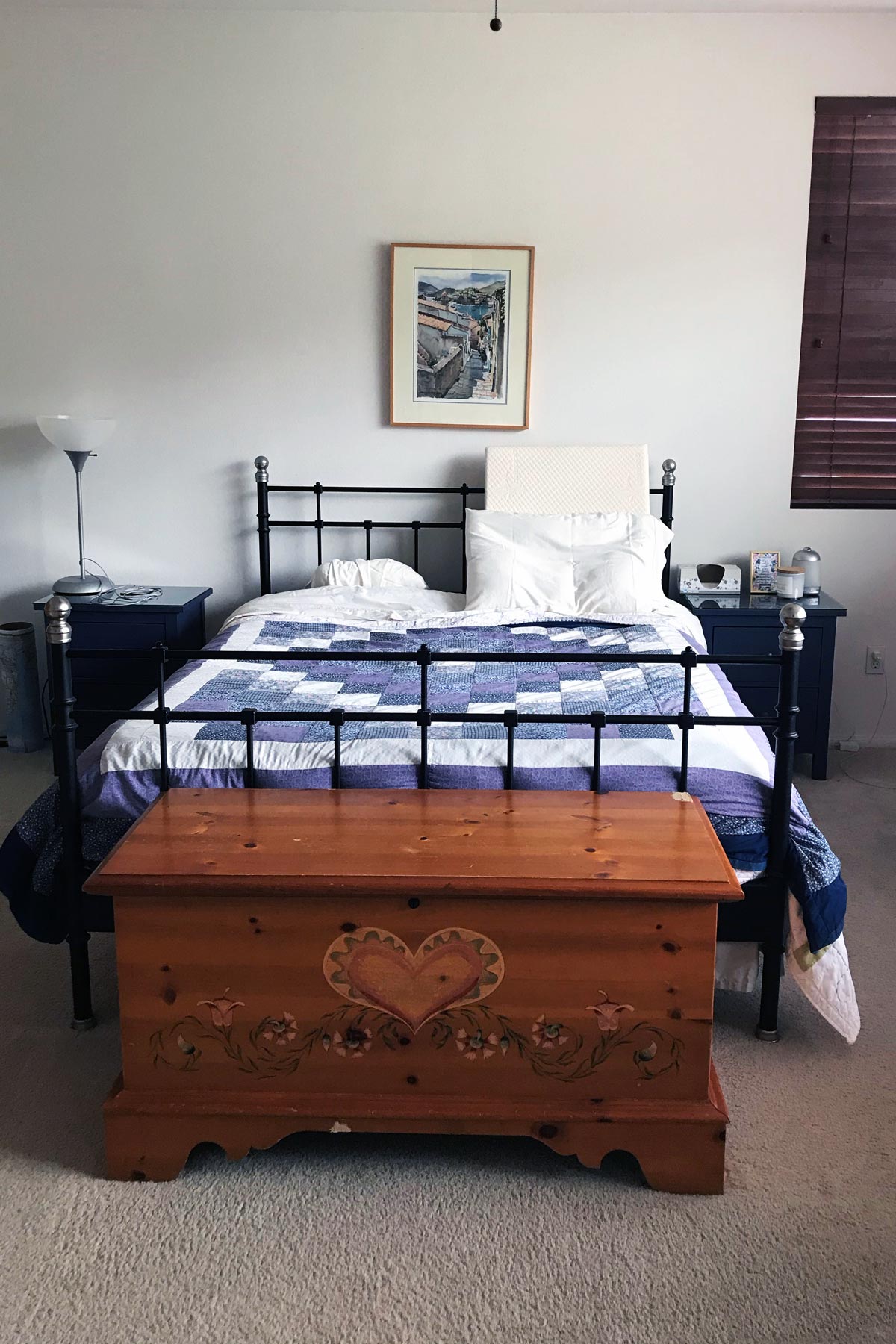 It used to be that cleaning my house was a full time job. With six kids born in twelve years, there was no end to the spills, drips, and scattered Lego throughout the house. The laundry pile seemed to never end.
If I didn't have a daily cleaning schedule, I would have been buried alive.
Then the kids starting doing their own laundry. And kitchen jobs. And bathrooms. And zones.
With the children at home now aged 12 to 20, they can pretty much run the ship. This was by design.
Not because I wanted a live-in cleaning crew — though I admit, it's a nice perk — but because I wanted to launch these six beautiful humans into the world able to care for all their physical needs. Not only can they take care of themselves and their own messes, but they can be a blessing to their future partners and know how to care for a home.
Nowadays, besides meal prep and the occasional tidying of spaces, my cleaning routine is focused on the Home Reset.
What is a home reset?
You may have heard the term, home reset, from other blogs or on Instagram. Unfortunately, if you google it, you'll get instructions on how to reset your google home reset.
That's not the kind of home reset I'm talking about. That said, it's not completely unlike resetting a computer device.
A home reset is the process of getting your home and possessions back to a baseline of clean and tidy, able and ready to fulfill its functions as a workable space and welcoming atmosphere.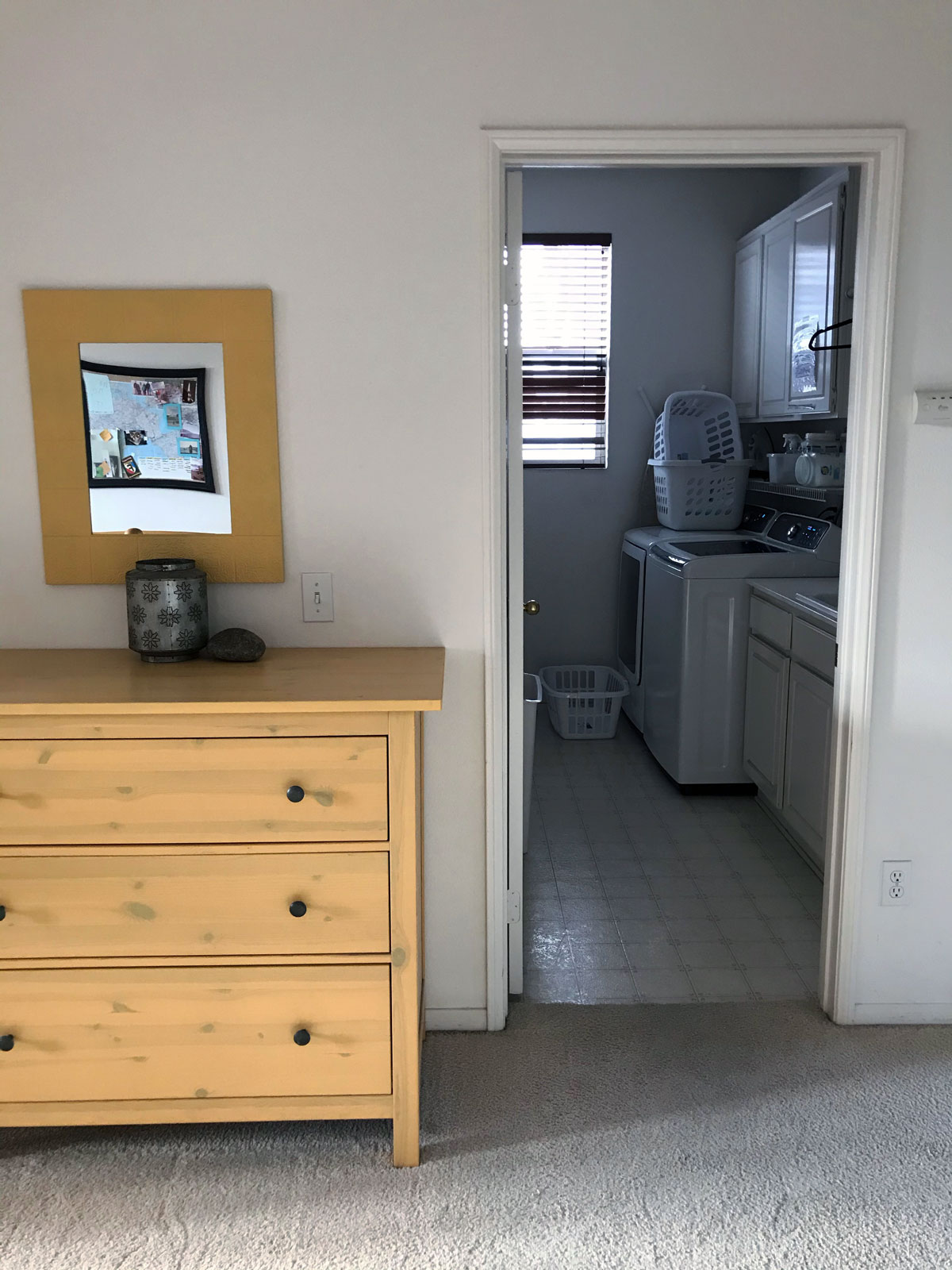 What does it include
A house reset includes cleaning and tidying the spaces of your home that need your attention. Only you can decide what those areas are.
For me in this season of life, the home reset includes the following:
cleaning and tidying my bedroom, dusting, vacuuming, changing the sheets
cleaning and tidying my bathroom, vacuuming, wiping things down, scrubbing as needed
washing mine and Bryan's clothes and towels – the kids are responsible for their own
tidying the laundry room and getting it back to the baseline
cleaning and tidying the kitchen, above and beyond what the kids' daily kitchen jobs cover
orchestrating deeper cleaning in the zones that the kids are responsible for
meal prepping for the week
I've recently added dejunking an area to my home reset routine. Things have gotten a little wonky over the last year of everyone being home. I'm basically going through Zone Defense a week at a time.
Why do it
There are several reasons why one would want to do to a home reset.
Tidy spaces contribute to better productivity.
The main reason for doing a home reset is ultimately better productivity. Clean and tidy spaces are more conducive to creativity and clear thinking. Physical messes create mental clutter.
You will get more done and feel more rested if you're living and working in a tidy environment. (Trust me, I grew up in the home of hoarders.)
It needs to be done.
No matter how organized or tidy a family is, order naturally drifts to chaos. Messed get made and need to be cleaned up.
While my kids are currently pretty self-sufficient, they don't do all things "the way Mom would do them". That's pretty much how it should be. No complaints here. And I certainly don't expect them to clean up my messes.
Going over my personal spaces as well as the ones that I have more jurisdiction over helps me keep things on an even keel. In turn, it sets a good example for my kids.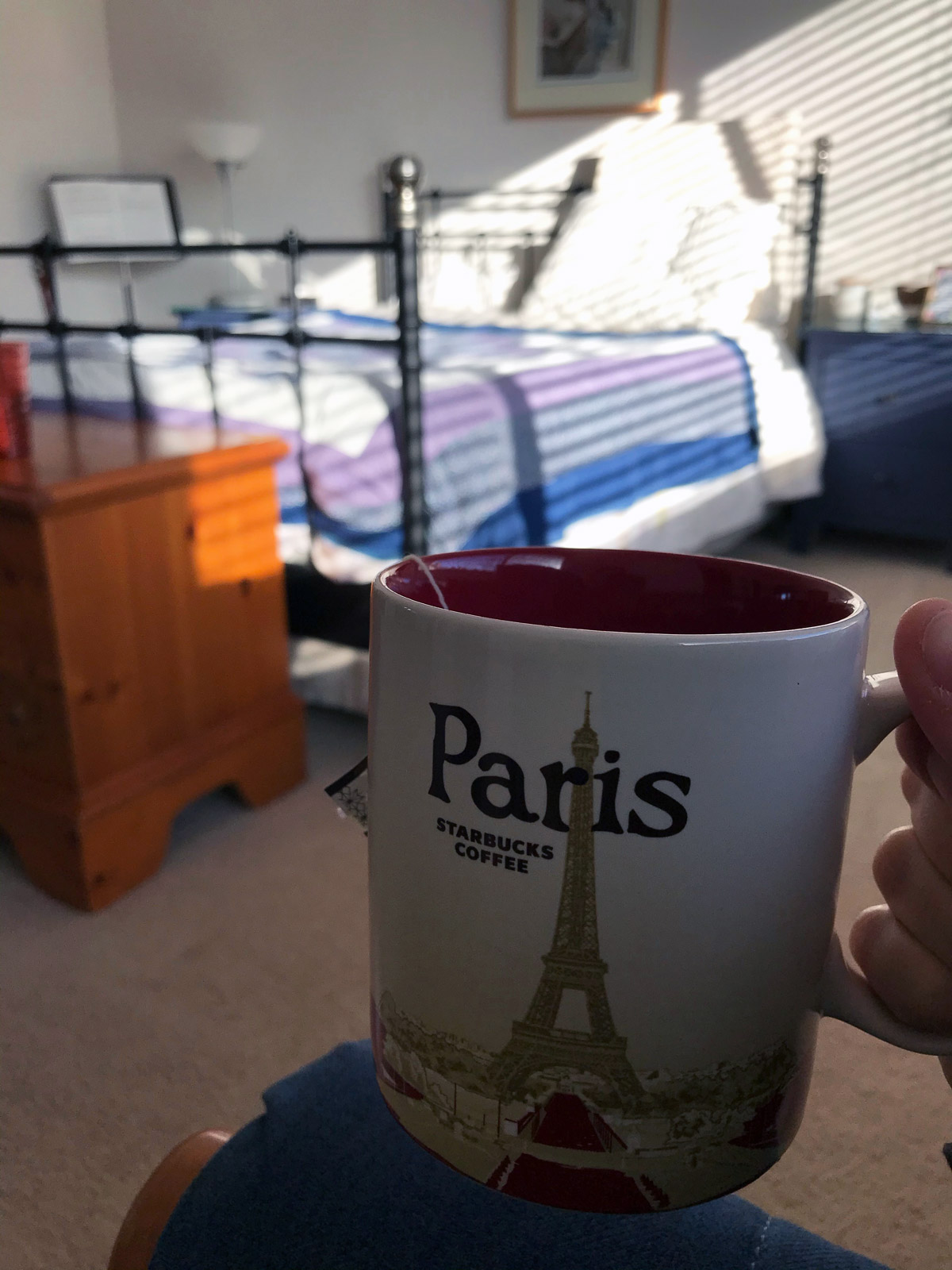 When to do it
Depending on the activity in your home, how long it's been since you saw your baseline of clean and tidy, and how busy you are in this season of life, a reset can happen in just a few hours, take all day, or need to be spread out over several days.
In some ways, it was a daily thing for me when the kids were little.
Do it when things feel crazy.
Regardless of how long it takes, I find it's helpful to do it when life feels crazy. For whatever reason, clear spaces help clear my mind and help me think straight.
Do it regularly.
Once I reach a baseline, I find that choosing a regular day of the week for a home reset helps keep things under control and prevents me from feeling crazy. Prior to stay-at-home orders, I did my home reset on Tuesdays. Nowadays, for whatever reason, Sundays are working for me.
How to do it
Create a list or jot down a vision for what you consider a baseline of clean and tidy. Yours might be different than mine.
Decide what day or time of each day you will do these things. Schedule it in, rather than just thinking of it as a to-do. There's a reason that dentists book your next appointment right away. Once it's on the calendar, you're less likely to skip it, whereas if it's just a to-do, it's easier to push it off.
Time yourself to see how long it takes. Knowing the potential time investment will be helpful on days when you don't want to or don't think you have time to do it. I will bet that it takes less time than you think!
Start this week! Don't put it off. Even if you can't do it all or do it perfectly, start this week to chip away and get your home back to your baseline.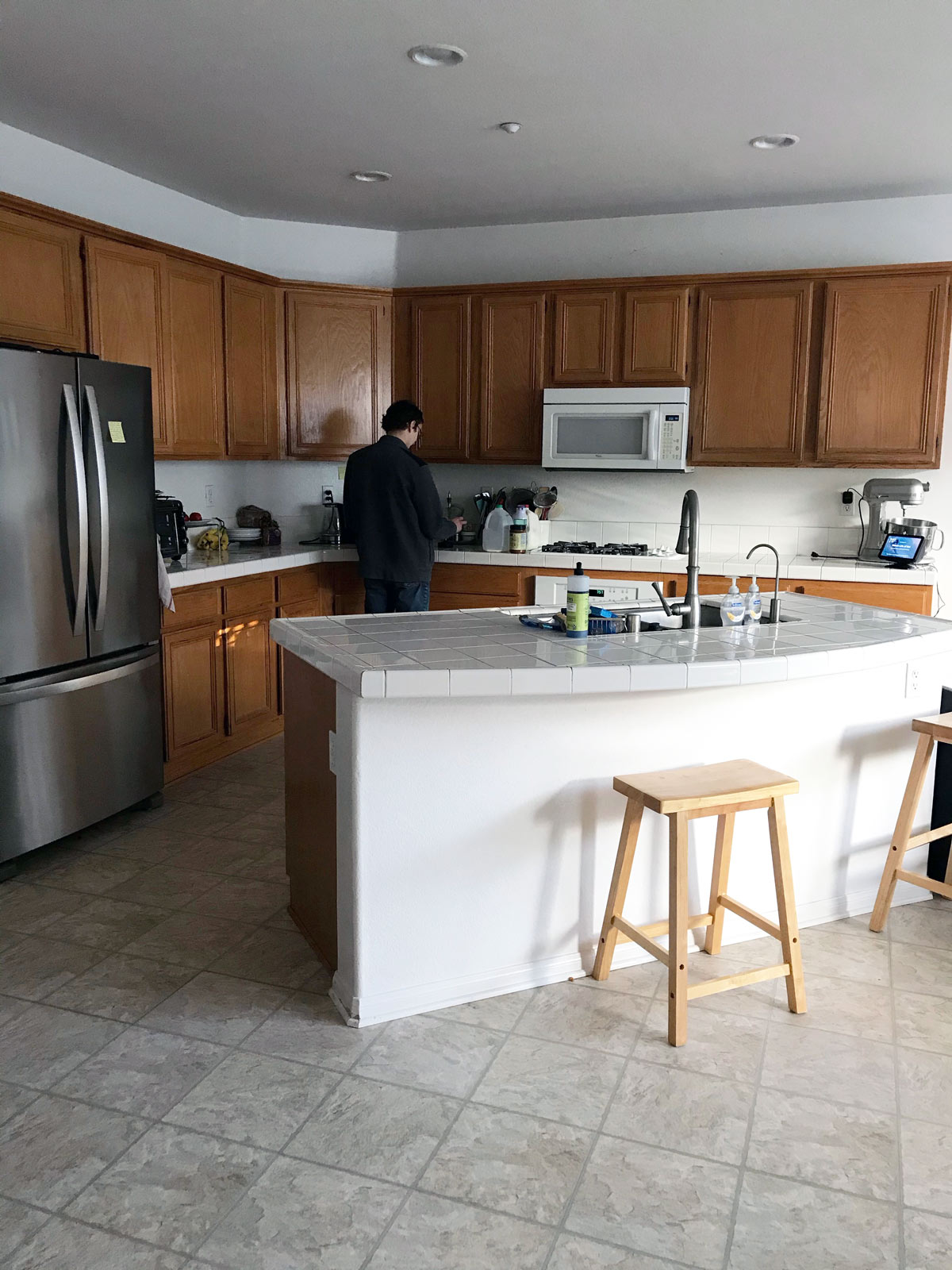 Remember to eliminate, automate, and delegate.
Should you decide to incorporate a home reset into your regular schedule, ask yourself these questions:
What needs doing? Not everything you can think of is needed all the time. In fact, if you're not in a regular habit, it can be tempting to bite off more than you can chew. Then overwhelm sets in and you're worse off than when you started. For now, focus on the "needs must" and eliminate what's not urgent or important. Once the habit starts, you can work more things in.
What can you automate? In running a home, there is no end of things to do, supplies to keep on hand, etc. Is there anything that you can automate? Back when we had a robotic vacuum, it was built into the day's routine that the kids would pick up the stuff from the floor or risk Jarvis eating it. Nowadays, my home automations include regular deliveries from Amazon Subscribe and Save so that we never run out of toilet paper and other regular items. It's automated so I don't have to think about it.
What can you delegate? There are some tasks you can delegate to someone else, be that a partner, a child, or someone you hire. As the head caretaker of your home, please don't feel obligated to do it all. Members of the household can and should be pitching in. (Read 6 Ways to Get Help with the Housework if that is a struggle.)
Helpful tools
Here are some of the tools I find helpful in my weekly home reset:
handheld vacuum – helpful for vacuuming corners and drawers as well as bathroom areas. Pro tip: vacuum a dry bathroom at the start of your cleaning session instead of using wet clothes and cleaners. You'll pick up the dust, dirt, and hair and prevent a big old mess.
upright vacuum – We've had an Oreck since 1997. Our second one has lasted us close to ten years.
spray bottles – We use several for the different cleaners we use, including bleach, vinegar, and CLR.
CLR – awesome for getting rust, lime, and calcium off bathroom surfaces.
dust mitt – excellent for easy dusting
glass and window cleaning cloths – So nice for washing mirrors and glass.