Great Britain on a Budget (with Kids)
As an Amazon Associate I earn from qualifying purchases. For more details, please see our disclosure policy.
We spent a month in Great Britain on a budget, traveling with our six kids. It was amazing, but it was also hard. Here's how we did it.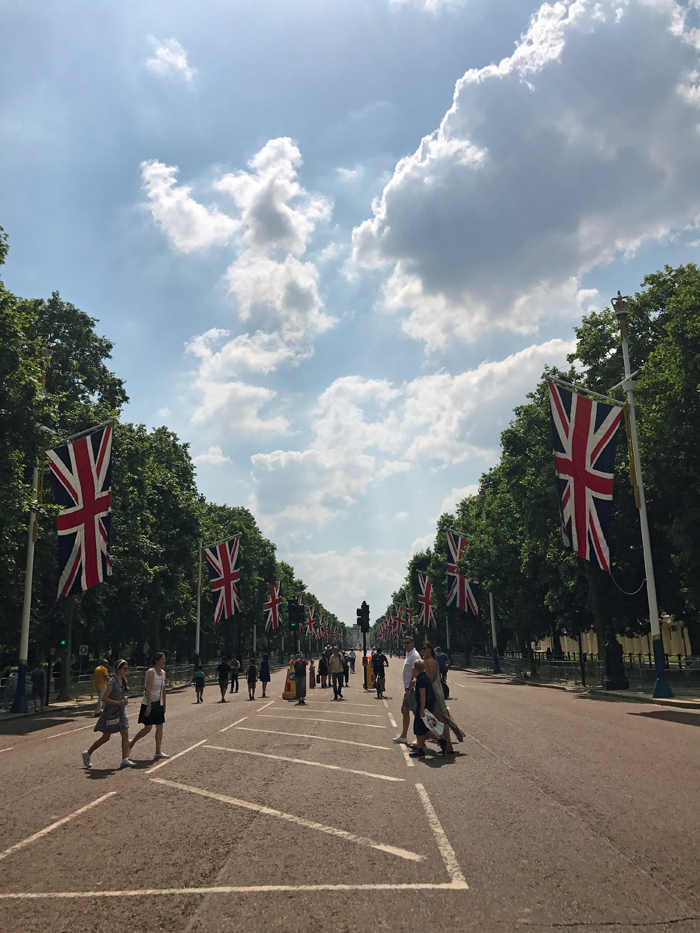 We've always been frugal people. Even when we got into debt, we nickled and dimed our way there. Generally speaking, Bryan and I don't feel comfortable sparing all expenses. At least not at the same time. Thankfully, my husband and I balance each other out that way. When one of us feels extravagant, the other is there to slam on the brakes.
The same is true for our travel. Five years ago we got the big idea to take our six kids to France. It took us two years to save up the money, and then while we traipsed our young family around the country, we counted every penny and stretched it as far as it could go.
The same is true for our recent trip to Great Britain on a budget. Before we got back from France, we knew we wanted to head back to Europe again, so we started socking money away. (You can read more about how we fund our family travel here.) Once we had the cash in hand, we started to make plans to travel throughout Great Britain on a budget.
That's what this series is about.
How we traveled through Great Britain on a Budget
Back in 2014 when we started our UK savings account, I estimated that we'd need $30,000 for our family to go to the United Kingdom for a month. We spent $25,000 on a similar trip to France.
Now that we're back and I've crunched the numbers, I'm pleased to say that we were $10K UNDER BUDGET. Some of this is thanks to a strong dollar/weak pound; some due to some savvy planning.
Over the coming weeks, I'll be sharing:
How to Plan a Long Trip on a Budget
The Perks of Traveling with Your Kids
How to Get Around the UK with a Big Family
Where to Stay in the UK on a Budget
Eating on a Budget in the UK
Saving Money on Attractions While Traveling in the UK
as well as specific details and experiences from particular locations we visited
Today as part of this introduction, I thought I'd answer some questions you might have about travel in Great Britain that might not fit any of those topics.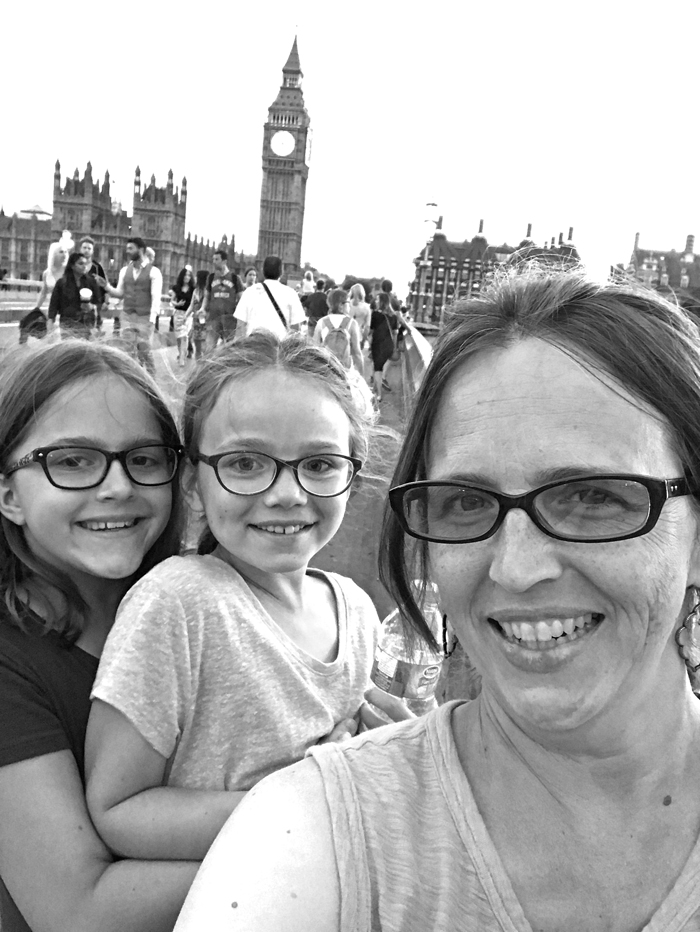 Where did you go?
The United Kingdom, an island nation in northwestern Europe, is made up of England, Scotland, Wales, and Northern Ireland. Great Britain is the island that contains England, Scotland, and Wales. Northern Ireland shares an island, though not nation-status, with Ireland (aka the Republic of Ireland).
Although we had played with the idea only visiting Ireland and Northern Ireland, we decided to concentrate our travels this time on the island of Great Britain.
During our month abroad, we visited parts of England, Scotland, and Wales. Thus, I will often refer to Great Britain instead of the United Kingdom, to clarify that our experiences don't include Northern Ireland.
What about terrorism?
It's a funny thing, terrorism. In 1992 when I left for my junior year in France, I didn't give it a second thought. People were blowing up bombs in pubs and trash cans back then, and I was undeterred.
Fast forward twenty years when I'm wearing my Mom badge, and I do feel differently about it. We made the conscious decision beforehand to expect the unexpected, to prepare as best we could, and to trust God with our family.
Three terror attacks occurred in the United Kingdom while we were there. I usually heard about them the following mornings from friends and family who would text me while I slept to see if we were okay. All three attacks happened at night. Thus, we made a point to be in our hotel room by night fall. Interestingly enough, the sun doesn't set there until 10 pm in the summer, so that worked out for people like us.
I gave each of the kids a photocopy of his or her passport as well as the address of the US Embassies. (There's one in London and one in Edinburgh). We talked about what to do in an emergency — run, hide, fight — and about obeying right away if I gave a direction to GO.
Yes, it's a crazy time we live in. I refuse to be cowed by it. God is bigger — and the One in control.
That said, it's important to travel wisely. Be sure to read these tips for safe travels with kids.
Is the food any good?
Most of the meals we enjoyed were fantastic. The UK really does offer a wealth of flavor options when it comes to food. I'll be talking more in-depth about how we ate in Great Britain on a budget, but know that we ate like kings most of the time.
You can get a sneak peek by heading here for my Grocery Geek post on the topic.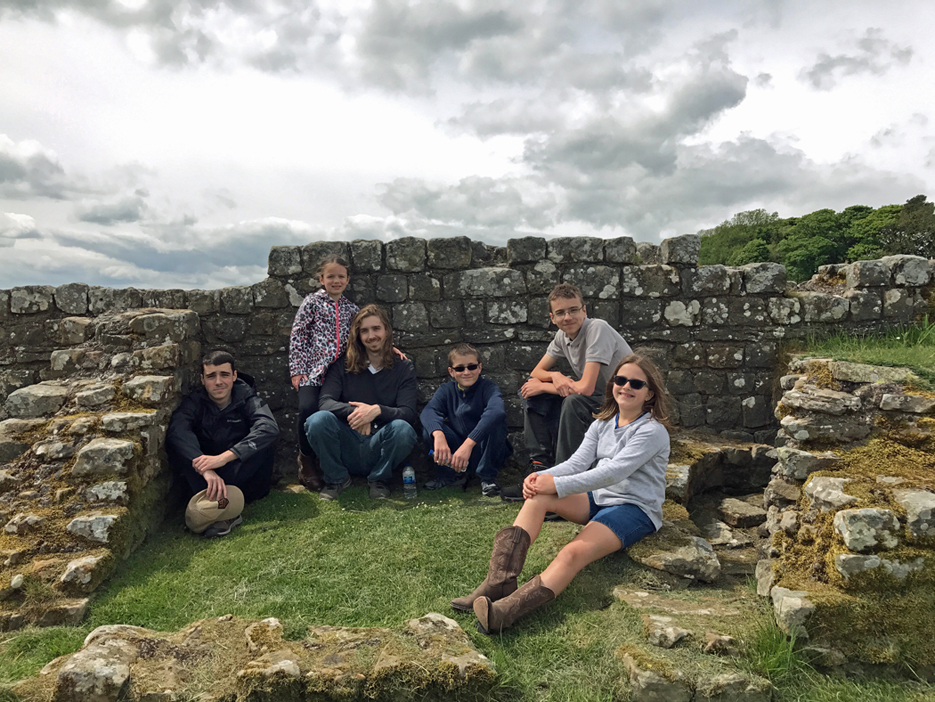 How did you handle the weather?
We expected the weather to be cold, rainy, and unpredictable. It surprised us on all counts. We were there for 30 days and only got truly rained on ONE DAY. We had sunshine or at least dry weather every other day. It was amazing. The cold weather clothes that I packed never even came out of the suitcase.
There was only one day I wished I had unpacked them — when we hiked to the top of Latrigg. It was COLD up there! The view was worth it, though.
We had a heat wave during our last days in London before coming home, and I wished I had packed more hot weather clothes. Of course. Haven't sweated that much in a long time!
So except for the cold and rainy being nonexistent, weather in Great Britain was most certainly unpredictable during our travels. I will still pack the same way next time, though.
Wasn't it amazing?!
I have struggled to start this series. It's been over two weeks since we flew home and well, we hit the ground running. It's not that we've got a busy summer schedule. We most assuredly don't. But, it would seem that daily life, household responsibilities, and work, take a lot longer than I thought they did.
As those of you on Instagram already know, one of my big takeaways from our month-long Great Britain Trip was the desire to slow down, to stop and smell the roses. The people of the United Kingdom really know how to do parks and gardens; they get the credit for this epiphany.
It's been hard to process this desire for slow, simple, and beautiful with our return to real life where bills need to be paid, dishes need to be washed, and everyone needs to get back in the swing of being a responsible human being.
A friend asked me shortly after our return, "Wasn't it amazing?!" My mouth just dropped open. I didn't know how to answer.
Yes, and no. It WAS amazing. It was a life-changing experience to take our family to Great Britain, to see the places we've read about or seen in movies, to walk where so much of the world has changed, based on decisions made by the people of a time gone by.
It was also very difficult. Anytime you live in tight quarters out of a small, carry-on suitcase and change those sleeping quarters often…. well, you're in for some challenging moments. Take 8 people of different ages, temperaments, and interests and ask them to do that together? Well, it gets even more…. character-building.
We did have an amazing time. I know from our trip to France, we will cherish the experience more as time goes by.
I'll be sharing Our Great Britain Trip in multiple parts over the coming weeks and months because there is so much to tell as well as much to process. I hope that I can do it all justice.
If you haven't taken your family on adventures yet, can I encourage you to do so? It will be hard. But so is motherhood. And thankfully, you can do both on a budget. 😉