The Benefits of Doing a Style Challenge
As an Amazon Associate I earn from qualifying purchases. For more details, please see our disclosure policy.
Would you like it to be fun to get dressed every morning and easy to shop with a purpose? Consider a style challenge from Get Your Pretty On.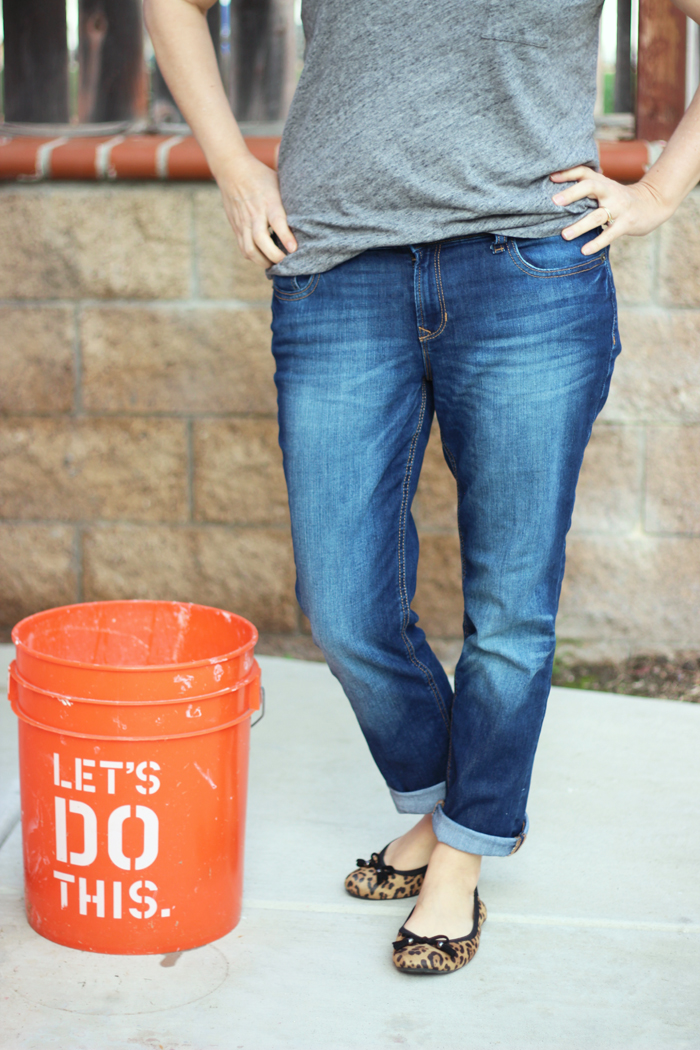 A few months ago I would have said that clothes shopping wasn't much fun. Getting dressed for a special event was painful. And it seemed that despite the new clothes I would buy each season, I still had "nothing to wear".
Despite my love of the capsule wardrobe for travel, my typical outfit was a pair of faded blue jeans and a stained t-shirt, particularly for days at home. To say that I felt unmotivated to get dressed each morning would be an understatement. My clothes weren't that much more fun than my pajamas!
Oh sure, some days, I'd bust out and wear a shirt that wasn't stained, but for the most part, it was the same old, same old.
Then I decided to fight the frump. I got fitted for a bra. I decided my physical appearance mattered even though I was mostly a home-based mom.
And I invested in some fashion advice.
It seems weird that I, somebody generally loathe to spend money, would pay for fashion advice. The thing is I realized that I needed help, and I knew I didn't have time to do a lot of research myself.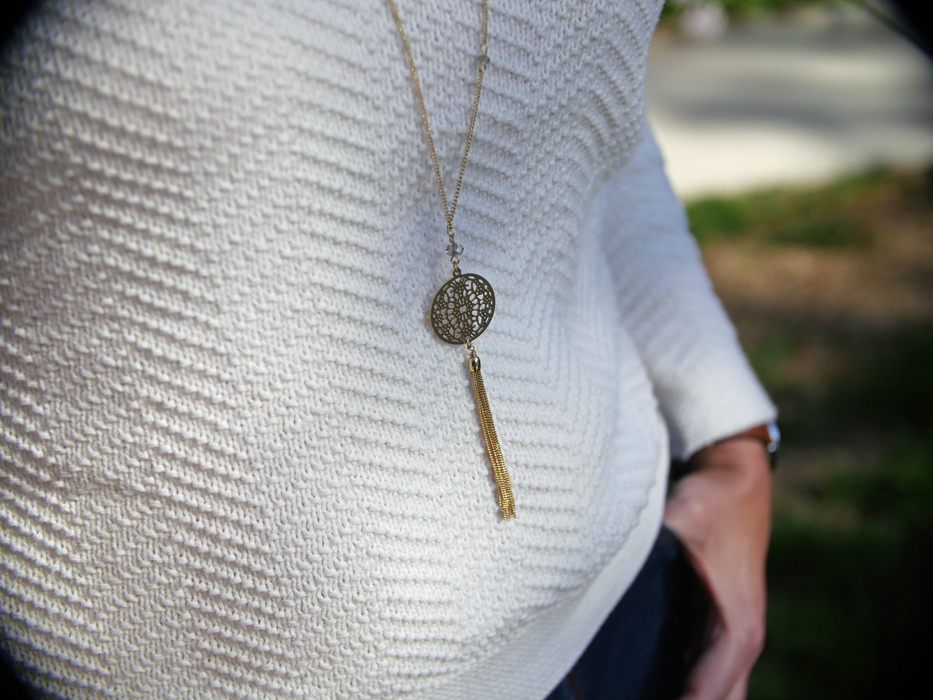 The Benefits of Doing a Style Challenge
I've found that there were several significant benefits to doing a style challenge and paying for fashion advice.
1. I added variety to my base wardrobe.
I purchased the 14-Day Starter Capsule from Get Your Pretty On and started investing in layering pieces. Say what? What are layering pieces?
Well, duh. My MO for clothes shopping would be to buy several colored t-shirts and a pair of jeans each season, but it never dawned on me to buy neutral pieces. Needless to say, I busted out and bought some basics, like a gray t-shirt and a striped one.
2. I jumped out of my comfort zone.
I also ended up getting out of my faded skinny jean comfort zone and some boyfriend jeans, a pair of white jeans (yes, really!) and a maxi skirt. I even discovered that I could order petite sizes online from Old Navy so that the maxi skirt actually fit!
3. Shopping became fun with a purpose
In my initial wardrobe revamp, I also bought some shoes. I had been averaging maybe one new pair of shoes per year. I've got a vintage collection, let me tell you. I ended up buying four pair in a week, and I'll confess, it was really fun!
I'll confess, nowadays it's so much fun to shop!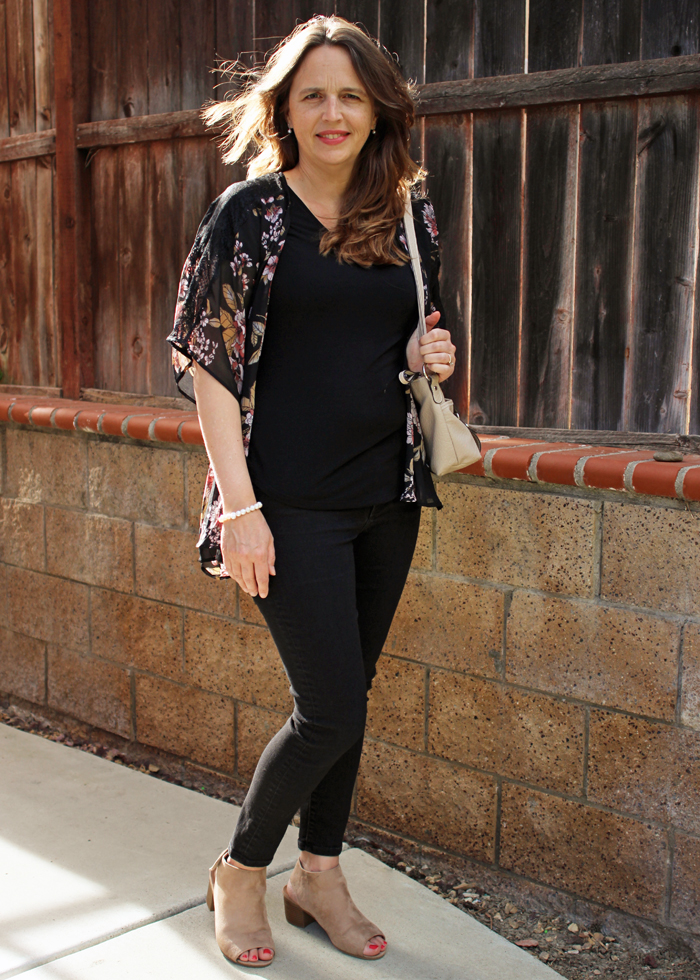 4. I like getting dressed every day.
Since then, you might say that I've had a lot of fun expanding my clothing options and learning more about fashion. It took a little getting used to, the whole getting dressed every day. I felt really weird the first time I put on a watch or styled a scarf. Like am I too dressed up or what?
Slowly, I'm getting used to it, and my kids have stopped asking me where I'm going each morning. Getting dressed each day is a fun little perk.
5. I feel good about my clothes.
Yes, I get dressed — and stay home many days. These excuses no longer hold for me; I'm worth it. But, I also feel good about the clothes I wear when I leave the house.
The GYPO Style Challenges
Over the course of the fall I purchased a few more mini-capsules and style challenges from Get Your Pretty On: seasonal challenges for myself as well as mini capsules for my girls, and the Menswear Bootcamp for my husband and sons. (You can find them all here.)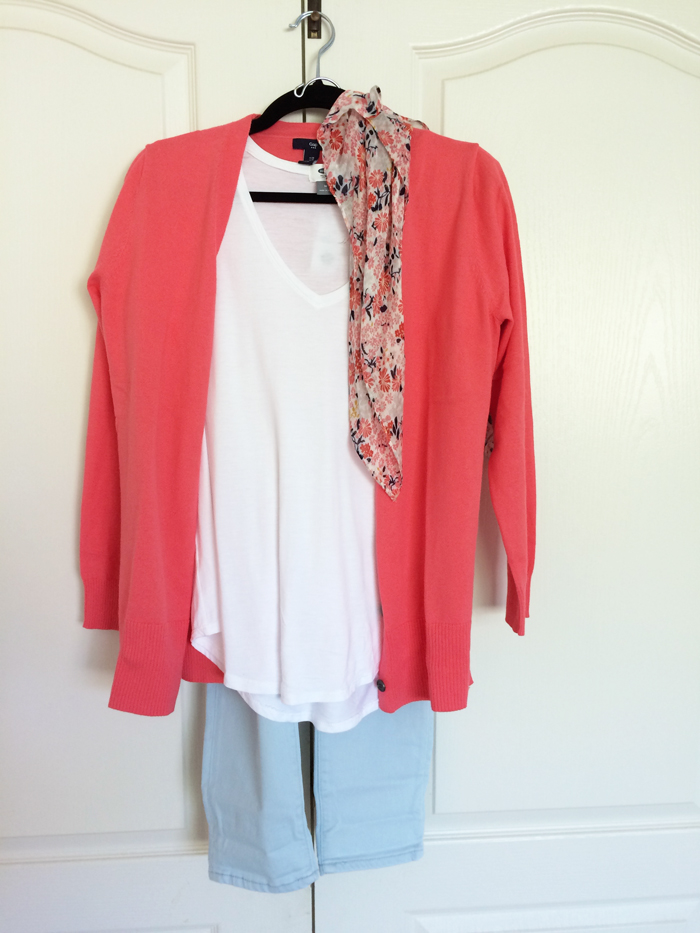 I've learned a ton and had so much fun in the process. I'm definitely hooked on fashion now that I have a small clue of what I'm doing. And it's been infectious; my whole family is taking greater care with their wardrobes.
Did you catch last week's post which featured 10 pieces to help you fight the frump? I love the 7 outfits that Alison styled for us — I packed the whole set for our Thanksgiving weekend at the grandparents. It was so nice to know what to wear and know it would all work!
My experience with the Fall Style Challenge was a good one. There were a few pieces that didn't work for me; I didn't buy the lace up flats because I'd already bought so many pairs of shoes and I skipped the bracelet and the poncho. While there were a couple outfits that were too dressy for my everyday, I had a great time putting together outfits every day.
I got so much encouragement from the others in the Facebook group — and I felt great leaving the house every day. Overall I felt really equipped to dress well and not look frumpy.
I've mentioned the Style Challenges a fair amount over the last few months. They have really revolutionized how I shop and think about my clothes. I guess you could say, I'm a super fan. I don't say that about many things, but when I put it on my calendar when the next style challenge is going to start? Well, I guess you could say I'm hooked on fashion as well as style challenges.
Speaking of which, the next Style Challenge starts soon!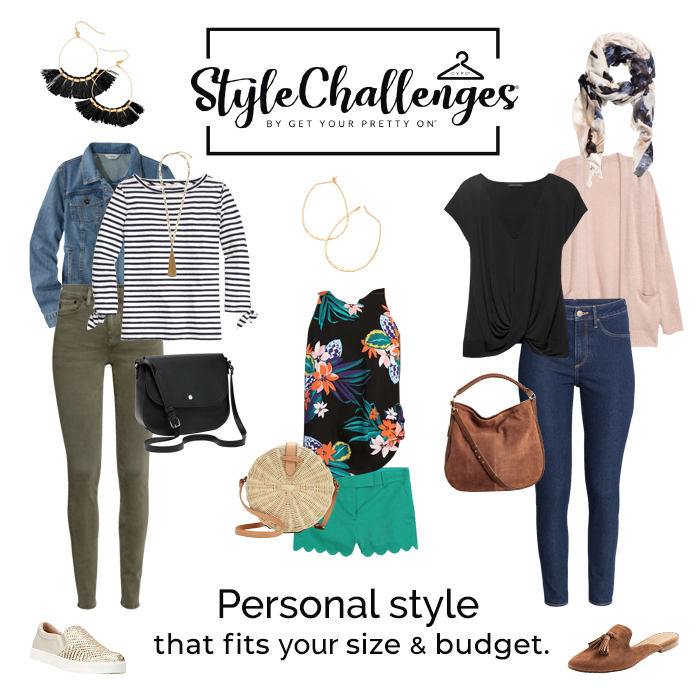 The GYPO Style Challenges
Here's what you get in a GYPO Style Challenge:
a printable list of 26 classic pieces and on-trend seasonal essentials, including a few accessories and links to help you shop quickly and easily
22 daily outfits to fit the cozy casual, chic outfit ideas
Facebook group advice and support – so fun! And you'll be surprised what a small world it is! I knew several other people in the group from my college days!
BONUSES: these change seasonally, but often include weekly clothing and gift card giveaways in the Facebook group
After having done a year or so of challenges and having taken a break for a year, I'm super excited to dive into Spring. Living where I do, I can wear many of my spring items all the way through summer.
Shop the Style Challenges here.