Favorite Home Management Resources
As an Amazon Associate I earn from qualifying purchases. For more details, please see our disclosure policy.
Is your home Better Homes and Gardens ready? Or could you use a little help in the home management department? I've learned a lot in the last two decades — and these resources have helped!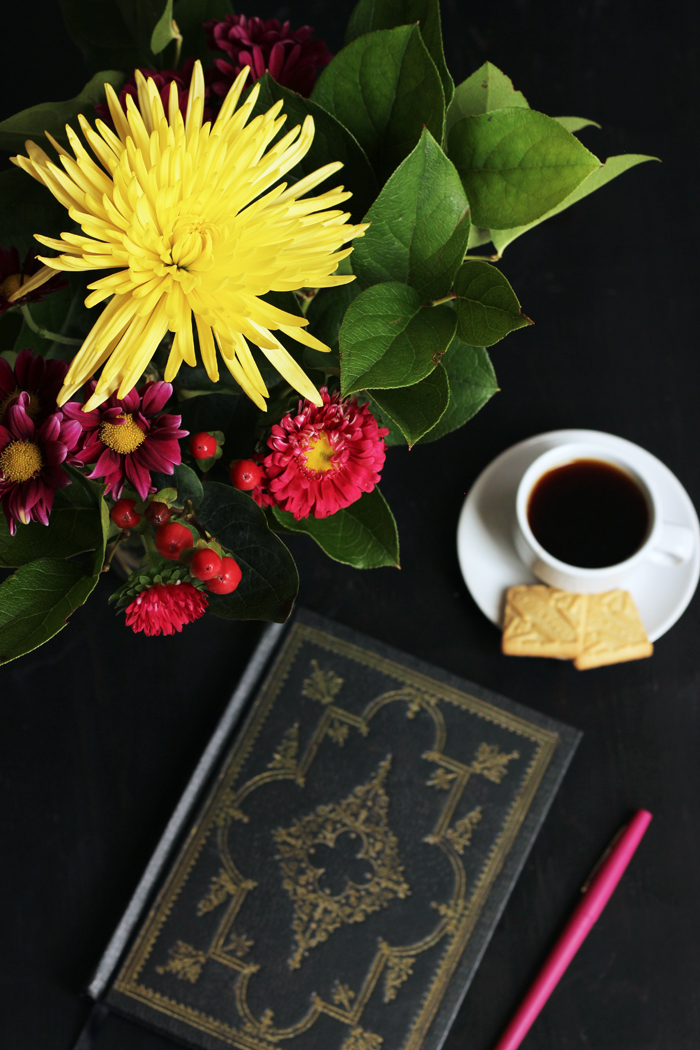 I tend to pile stuff. When I get busy, tired, overwhelmed, I pile things up. My clothes. My paperwork. My books. You name it. It's been a lifelong trait. I can get really organized and have things spic-and-span. And then life happens, and I find that I have to dig myself out.
Over the years, I've gotten better at not letting the piles get too deep, and the subsequent digging out has gotten easier. Particularly since there aren't many toddlers following in my wake undoing my hard work.
Learning good home management skills has been a process for me. As FishPapa and I approach our 23rd wedding anniversary, I am pleased to say that I'm doing better than I was before. But then again, I didn't know that much in the beginning….
When I was first married, I was in grad school and simultaneously student teaching. Monday through Friday was go, go, go, and I played catch-up on the weekend.
Once I graduated, I found myself without a job for a short while, so I invested my time and energy in organizing our little 250 sq. ft cottage. It was cozy and wonderful, but a tight squeeze! I was thrilled to have a home of my own to share with my husband, but had so much to learn about keeping things shipshape.
My upbringing had been such that while my mom was pretty expert at managing a home, she suffered from a shortage of time to do all the things she wished could be done. She worked full time and later went back to school for her PhD all while raising and chasing after five kids with a 14-year age span.
Typical of other men in his generation, my dad felt his home management responsibilities lay only out of doors with the cars and garden, so he didn't help with the day to day duties inside. Mom carried all the responsibility for home management. And it was a struggle, especially with pilers in the mix. I wasn't the only one!
My childhood home was never one to be featured in a magazine, but there were good reasons for it. I wish I had understood that as an outspoken teen. Sorry, Mom.
As a young married woman, I really wanted that Better Homes and Gardens home. My preferred method of learning has always been to read all I could. So that first summer, I devoured the old school home management books and reread them year after year as we added children to our household.
Recently a reader wrote to ask about my favorite home management books. I had to stop and think. Since the advent of blogs, e-books, and online courses, books haven't been my main source of learning — though it's still my favorite. Those old school books are still some of my favorites!
And if truth be told, nowadays I just make things up as I go along, trouble-shooting and setting up systems that work for our family. I'm not sure there's a home management book out there that would advise not sorting your whites from your colors, but it works for us!
I thought it was about time to update this post, one of the first I ever wrote here on Life as Mom, originally dated May 14, 2008. A lot has transpired in the world of home management in the last nine years!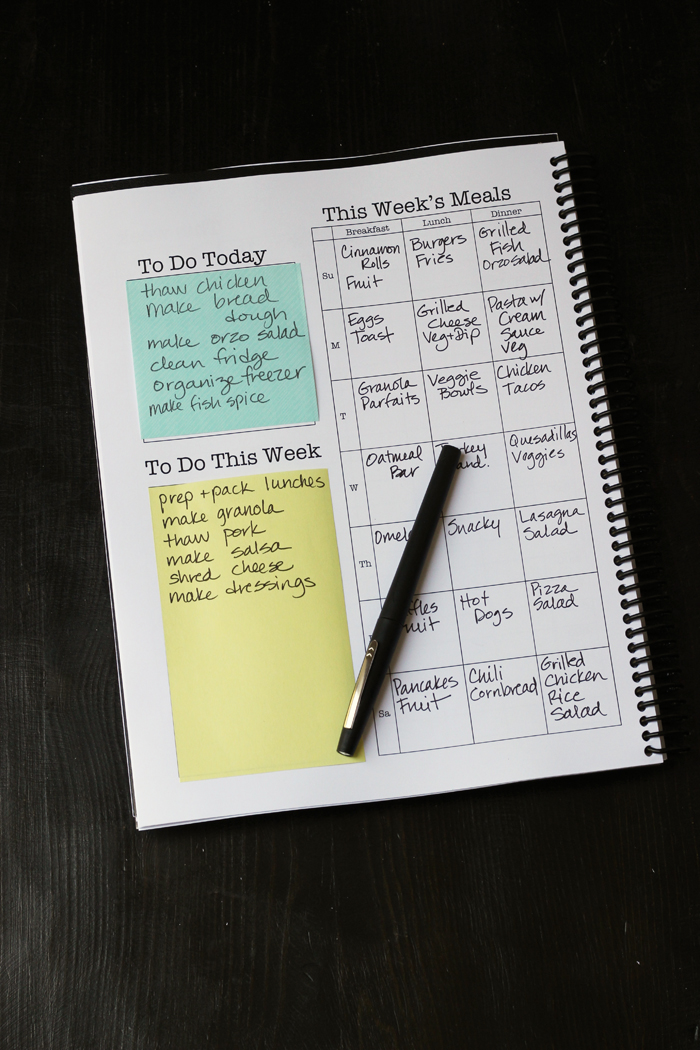 Favorite Home Management Resources
The following are books and resources that have helped me learn about home management and hone my vision for the home I want to have. I no longer crave a Better Homes and Gardens house, or even a Pinterest one, for that matter. Instead, I desire it to be clean and welcoming and to reflect our family's personalities, passions, and values. Year by year, we're getting there.
Old School Home Management Books
These are books that were readily available back in 1994 when I set up housekeeping. It's been at least a decade since I reread them, but they were my bread and butter when I first set up house.
Side Tracked Home Executives – This is the story of the "Slob Sisters" as they call themselves and how they went from pigpen to paradise. I could totally relate to their story because so many of their bad habits in the beginning were naturally mine. Piler, remember?
I read the original edition, circa 1979, but it's been updated and revised since then. The book is filled with great ideas about routines and lists of things to clean that you might not think about.
The Messies Manual – This is another analysis of people who are naturally "messy". The author, Sandra Felton, explores the different personalities of messy (i.e. sentimental, perfectionist, etc.) and offers solutions to these bad habits as well as helpful routines and tricks. I particularly remember the meal planning section to be helpful.
This book is currently available only on Kindle, but you may be able to find it used.
Get More Done in Less Time by Donna Otto – This is more of a time organization book, than a cleaning one, if memory serves me right. There are lots of tricks to keeping things picked up, lots of talk about routines, etc.
The one thing that stands out in my memory was her very helpful suggestion for storage items. Rather than write on the box what the contents are, give each box a number. Keep a record of the box number and the contents. That way when you change the contents, the box stays neat and tidy. Also, you can easily tell your hubby, "Please get me box 5 from the garage," rather than "Honey, can you go find the box with the Fall decorations?" (That is an exercise in frustration for any husband.)
This book is no longer in print, but you may be able to find it used.
Other classic authors whose books I gleaned from:
Don Aslett – He owned a cleaning company and revolutionized how to clean quickly and how to teach regular people how not to have so much junk.
Emilie Barnes – The 1990s guru of home management without the fame of Martha Stewart. Or the prison conviction.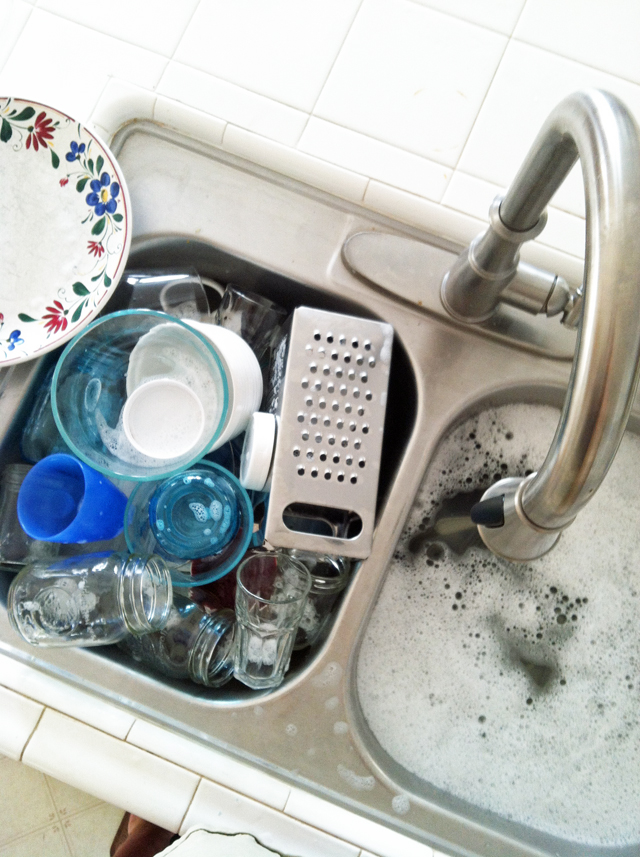 Contemporary Home Management Resources
The Life-Changing Magic of Tidying Up – This epic on decluttering and organizing by Japanese author, Marie Kondo went viral a few years ago. It's a good read. The major take-away isn't earth-shattering news. It's a modernized version of the William Morris adage, "Have nothing in your house that you do not know to be useful, or believe to be beautiful." Basically, if it doesn't "spark joy", ditch it.
That said, the book is extremely motivating, even if the author was single when she wrote it. I still piled when I was single, but home management is a whole different animal once you have kids.
Organized Simplicity: The Clutter-Free Approach to Simple Living – This book, written by Tsh of The Art of Simple blog, is a great beginner book if you're not sure where to start. I liked it, but I loved her second book, One Bite at a Time: 52 Projects to Make Life Simpler.
The Motivated Moms App – While I track lots of things on paper, I love having the Motivated Moms App tell me (or my kids) what needs to be cleaned on a given day. When followed regularly, the app (or the printable planner) will enable you to keep your home shipshape without a lot of fuss.
How I Preach to Myself
And of course, over the last decade I've put together home management resources to help myself as well as others. And yes, I do read my own stuff. I find these serve as good reminders to myself about what I know to be true.
Organizing Life as Mom started out as my own home management planner that evolved into an ebook where I explained how I survived life with six little kids.
The same is true for The Print & Go Planner. I found myself needing something more streamlined than my previous planner. Instead of paying 50 bucks for some fancy planning system, I designed my own. It is, indeed, my brain on paper.
This winter, I developed the Revive 30-Day Challenge. While it doesn't cover every aspect of home management, it addresses the important basics to get you set up for success at home so that you can pursue the bigger goal of building the life you really want for you and your family. In fact, this is the basic process that I walk through on a regular basis to get and keep things in order in our home of eight busy people.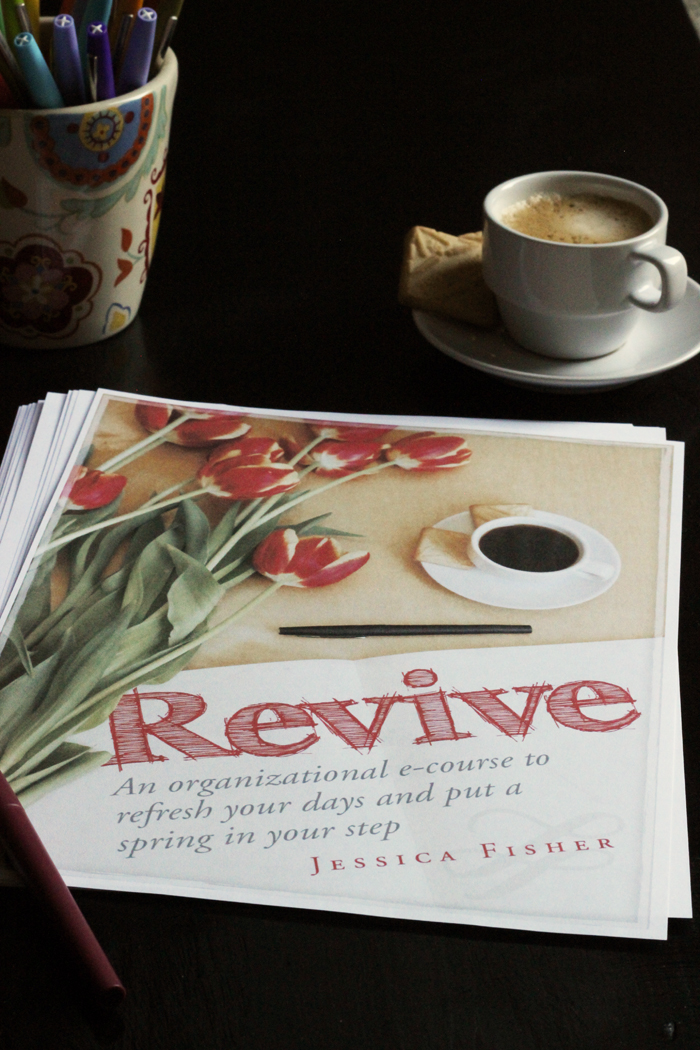 Registration for the Revive 30-Day Challenge is open again. If you missed it in January, you can hop right in!
This e-course/challenge is designed to help you do all those little organizational things that you've long had on your to-do list but haven't yet made yourself accomplish. I'm going to help you get 'er done!
Are you feeling scattered?
Do you need to bring some order to chaos?
Would you like to have systems in your home set up so that you don't feel like a chicken with its head cut off?
The Revive 30-Day Challenge will help you right the ship, get your head on straight, and plow ahead to accomplish your goals, even if one of your goals is to sit on the couch and read a book more often!
Revive will provide you with the support and encouragement you need to get "with-it".
With your registration, you'll receive:
a printable workbook to help you sort your thoughts, dream big, and spend your time well.
30 days of daily tasks to get you going in the right direction.
private Facebook group support, including weekly live Q&A.
discounted organizing books from FishMama.com.
monthly reminders and ideas to keep you on track throughout the next 12 months.
Revive is a "live" course so that you can get real-time help long-distance. I want you to make 2017 your best year ever!
A note to my friends in Europe: due to the VAT laws, I'm not currently selling to folks living in the EU. I'm so sorry for this, but I'm just not set up to collect and file those taxes at this time. However, I'll be offering this course through a third party who IS set up to make those transactions. Watch for this opportunity in April!
I'd love to know…
What are YOUR favorite home management resources?