Easy Ways to Keep Your Household Supplies Stocked
As an Amazon Associate I earn from qualifying purchases. For more details, please see our disclosure policy.
As the manager of your home, make your tasks easier and streamlined by keeping your household supplies well stocked and orderly. 
Thank you Cottonelle® for sponsoring this post. Stay tuned to the Cottonelle Facebook page for more great tips and tricks.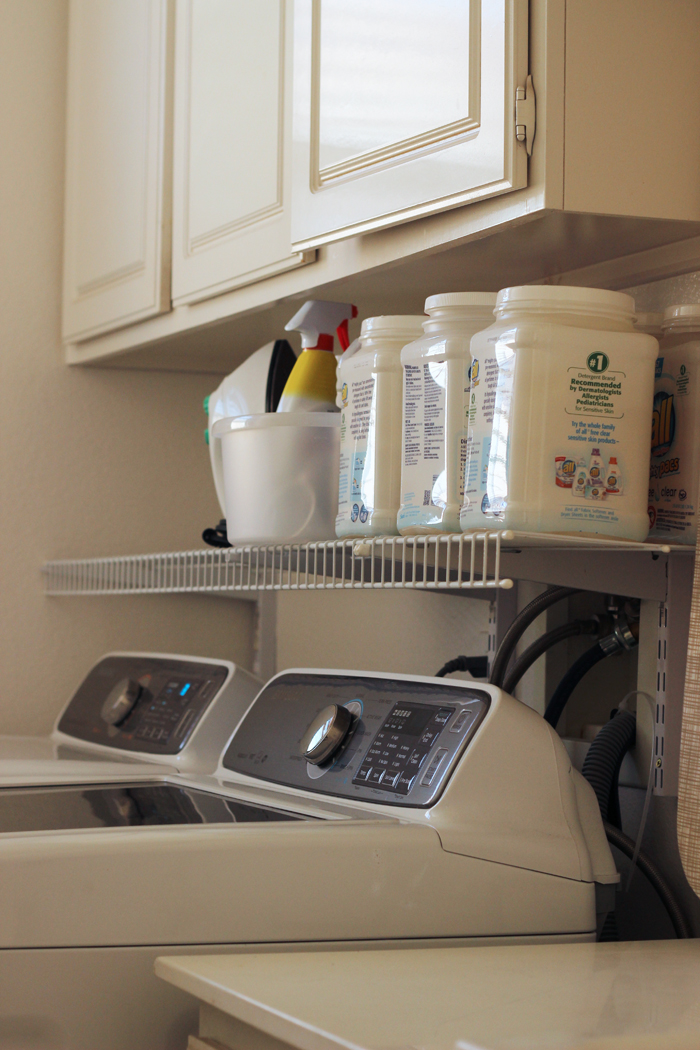 I happen to be the Chief Operating Officer of my home. While that sounds like a corner office with a view of the bay, in reality it means that I regularly serve in lower levels of management as well Logistics and Procurement. In the common tongue: I make sure that people get where they need to be and that we have enough toothpaste and toilet paper.
Once my kids got to an age when they could help themselves to household supplies, I found that my storage cupboards went crazy. Empty bottles, wrappers, and boxes left in the cupboard gave us a false sense of security and suddenly we'd be out of something critical.
I found myself heading to the grocery store at 10 pm when someone was stuck on the potty without toilet paper. Ahem. One too many nighttime forays for provisions prompted me to develop some easy ways to keep our household supplies in stock.
Easy Ways to Keep Your Household Supplies Stocked
1. Standardize your household supplies.
Instead of buying five different kinds of shampoo or shower gel, I buy one kind of each. Sure, we did a little testing to find a favorite, but once we did, we're committed. I can easily marry two half bottles of shampoo or combine similar supplies in one container.
Things are standardized and uniform, making our supply cupboard both simple and void of random visual clutter.
2. Store like with like.
Rather than store supplies in all the bathrooms and never know what we have, we store like with like. All the paper towels are in one cupboard; all the dental supplies are together. This makes it much easier to see what's on hand and what we need to buy more of.
3. Replenish your stock through automated online orders.
I rarely buy household supplies at the store anymore; instead I set up automated online orders. I get a monthly shipment of toilet paper so that we never run out. Amen, hallelujah.
4. Use bulk sizes of your favorite household items.
You can bet with a family of 8, I don't typically stock up on mini tubes of toothpase — except for travel. We epitomize the phrase, "Go big or go home."
Whether I'm stocking up on groceries or stocking up on household items, I always go big. The bigger the soap dispenser, toothpaste tube, laundry soap container, the less often I need to replenish it.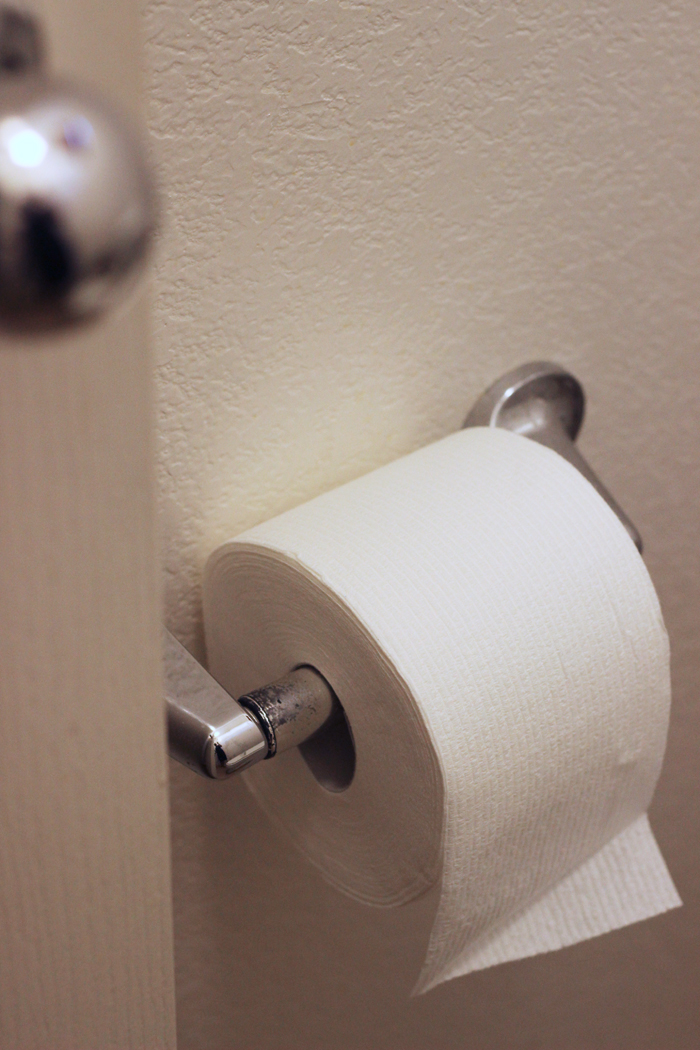 This is never more true than with toilet paper. Thankfully, the Cottonelle® Mega Roll with CleanRipple Texture offers more than meets the eye. Each roll is like 4 rolls in one! More sheets on each roll means I don't have to change the roll as often. That's a mega convenience.
Grab this coupon to try out the Mega Roll for yourself.
5. Be open to new ways to organize your household supplies.
Keep your ears open to new ways to organize your household supplies. While the status quo may not be broke, it may still have room for improvement.
Cottonelle® has teamed up with lifestyle expert Brit Morin to provide families with even more ways to save time and space. Check out her latest home organization video:
I'm constantly amazed at the new-to-me strategies I come across from time to time, and love finding some new gem that helps me streamline our home and make it run more smoothly.
What's YOUR favorite strategy for tracking household supplies?
Disclosure: I was selected for this opportunity and the content and opinions expressed here are all my own.