Things to Do in London with Kids
As an Amazon Associate I earn from qualifying purchases. For more details, please see our disclosure policy.
London is a beautiful city. If you get the chance, make a point to explore London with kids. You'll make such great memories as a family.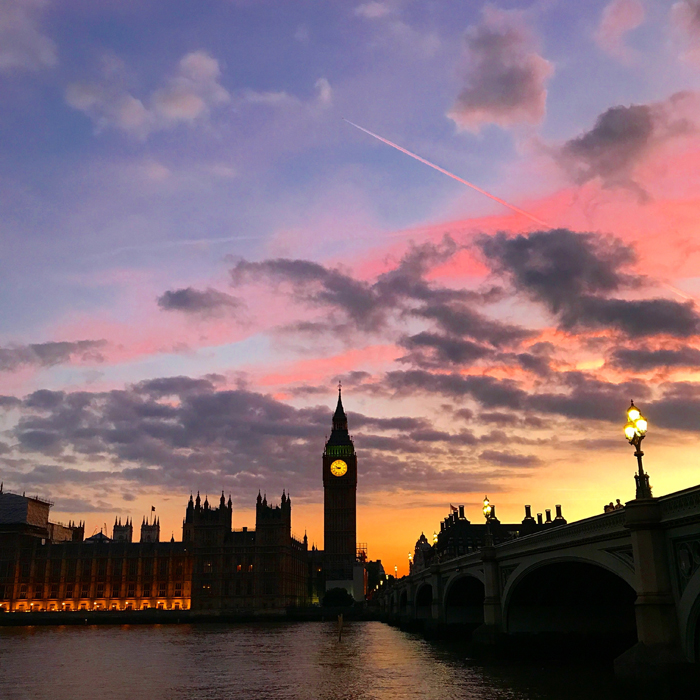 When my husband and I first got married, we had big plans to see the world. Then life happened. Work, debt, illness, babies — some good things, some not — got in the way of those plans. Once we paid off our debts, we decided to make family travel a bigger priority. It's taken some work, but it's been worth it. We've grown so much as a couple and as a family as a result of traveling together.
Over the years we've learned that it's worth the investment, financially and otherwise, to load up the kids on a new adventure.
This spring our family of 8 took an epic road trip around Great Britain, exploring parts of England, Scotland, and Wales. While our 31 days abroad were really just a taste of the UK, we've come home with fabulous memories. We have a huge love for the United Kingdom, and it continues to hold a firm spot on our list of places to go. 
So far in my UK FishFam series, I've shared about how we approached planning this big endeavour, where we stayed, how we ate on a budget, how we got around, and how we saved money on attractions. Today I'm hopping into the city- and attraction-specific portion of my tale.
Our journey began and ended in London, one of my favorite cities, so let's go to London, shall we?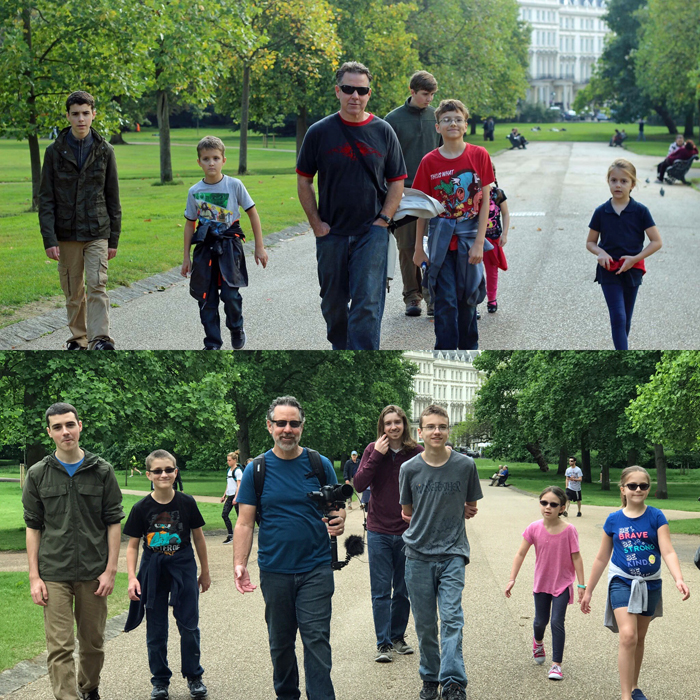 Our family flew in and out of London on our France trip back in 2014. Those are my people back then. See how tiny they were? We took the crew, then aged 17, 13, 12, 10, 8, and 6, to France for a month. This time we headed to Europe, they were 19, 16, 14, 12, 10, and 8. I made them recreate this picture in Kensington Gardens on our first day back in London. I hope someday we can do it again.
(It gives me pause to think that we've been to Europe TWICE in the last three years. #dreamscancometrue)
Random thoughts about London:
London is one of my favorite cities. We've spent a total of about two weeks there, in four different stays. Three of those stays were in the Earl's Court area, one in Westminster/Waterloo. The Waterloo stay (our final stop before flying home this summer) was interesting in its own right, near all the downtown action, the government buildings, the Thames, and the Eye, and I'm glad we explored another area of the city.
That said, I really, really love Earl's Court and the Kensington and Chelsea borough. Part of that may be because I just know that neighborhood better based on so many stops there. Part of that is because it's incredibly QUIET compared to Westminster/Waterloo. While there are tourists everywhere in London, it seems that they are all down by the river, particularly in June.
Our most recent stops in London, in late May and mid June, were also during high alert seasons for terrorism. Three attacks took place in the UK during our month-long vacation, preceded by one in Westminster the month before, and followed by another not too far from Earl's Court a few months later.When we were there in 2014, we weren't on red alert, so to speak. Safe travels are one of my big priorities. My impressions of the city and our experiences are most certainly colored by this atmosphere.
For what it's worth, three out of those four stays were also in Premier Inns. I stand by that decision as a great one. We saved so much money staying in the budget hotel chain that we were able to feast at mealtimes.
If you're headed to London with kids anytime soon, here are some great ways to enjoy the city.
Things to Do in London with Kids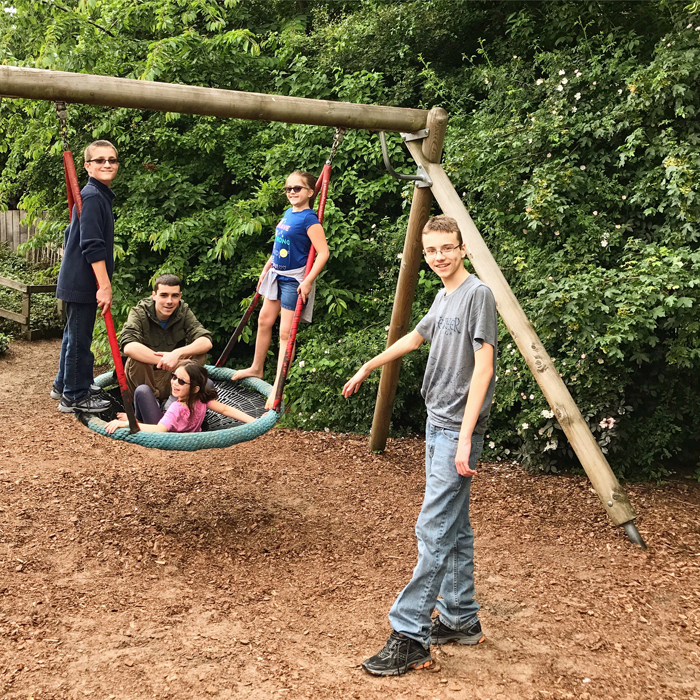 Get outside.
The British know how to do parks and gardens. Seriously. They get the grand prize for beauty. Now, in London, don't think that you can go to the nearest green space with your hot chocolate and croissant from Paul and think you can enjoy an impromptu breakfast. Been there, tried that. Many neighbor parks are closed to the public; open only to residents with a key or passcode. This is admittedly really frustrating.
We learned this the hard way, traipsing our children, sack breakfasts in hand, in search of an outdoors spot to enjoy a quick bite, only to end up back at our hotel on a beautiful spring morning.
Thankfully, there are a number of great parks and gardens open to the public. You'll just need to consult your maps and google the location in question to determine if it is, indeed, open to the public.
Kensington Gardens is one that we've explored multiple times, thanks to its close-ish proximity to Earl's Court. It is adjacent to Kensington Palace, and just a lovely place to walk, picnic, and relax.
Our kids had very fond memories of the Diana Memorial Playground there. We've spent hours there and really enjoy the calm setting and creative play structures. Keep in mind that adults may not enter if not accompanied by a child, so if you leave the park to get a snack or run an errand, make sure that your spouse and children are available to escort you back in.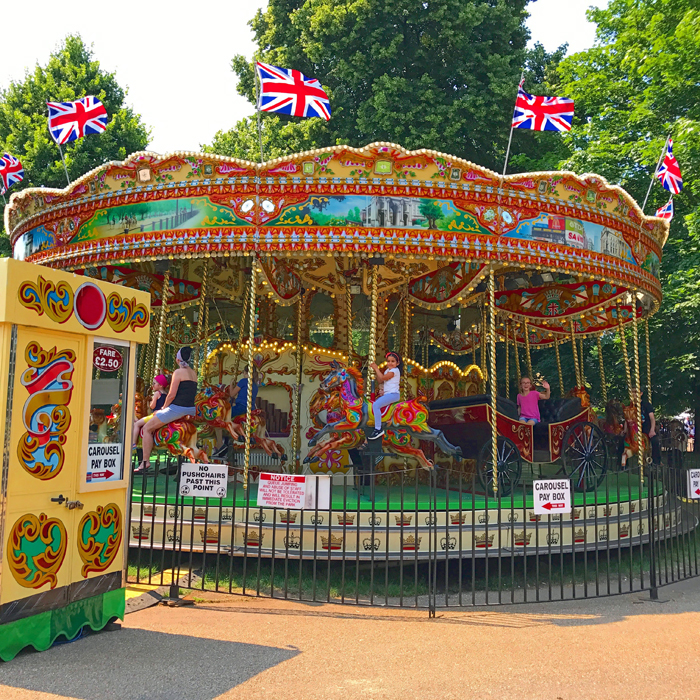 As the littles had enjoyed the carousel in the Tuileries several years ago, it was fun to let them ride the carousel in Kensington Gardens this time around. It's not cheap, of course, but a fun way to make a memory.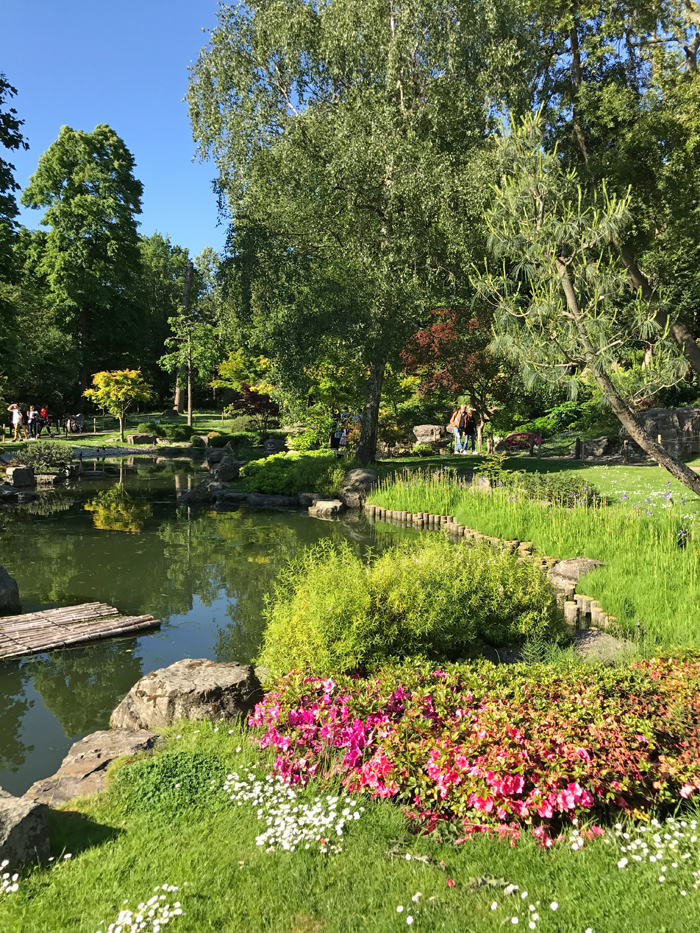 Kyoto Garden in Holland Park is absolutely lovely. Holland Park itself is a great space to explore, complete with soccer (football) fields, play grounds, and artistic structures. We spent a blissful hour here fighting jet lag, getting fresh air and sunshine.
Be sure to check the park hours online. We Americans are used to parks staying open until sunset. This is not the case in the UK, where sunset might not happen until 10 pm in the summer months. Don't miss an opportunity because you didn't track the time.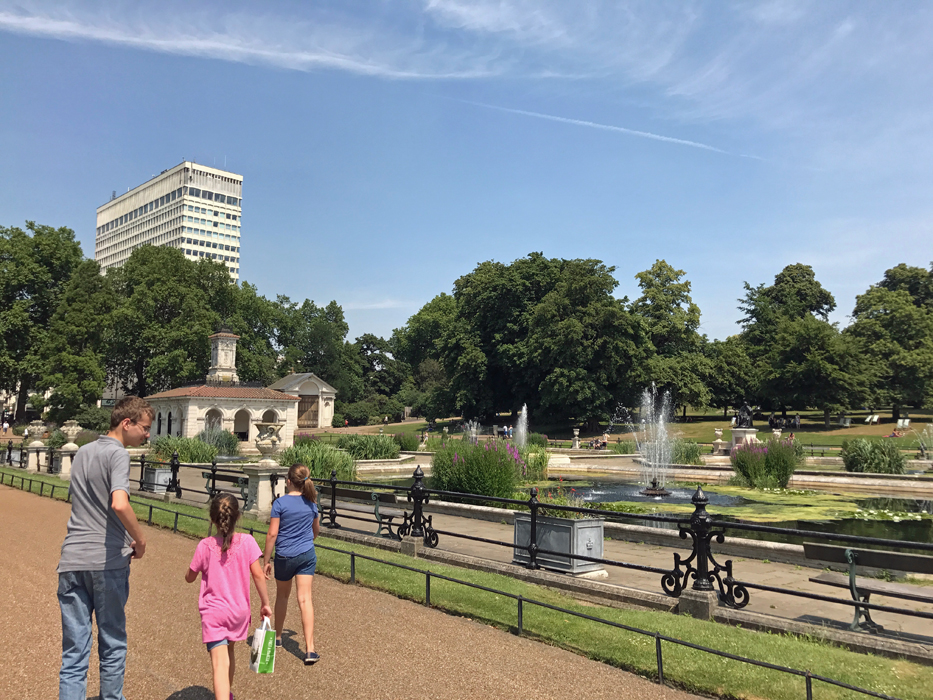 Hyde Park is another Royal Park that provides ample walking trails, flower gardens, architectural interest, etc. There is also bike riding, swimming, and ice cream services available in the park.
In case you didn't know, our trip (May 21 to June 21) landed during a heat wave. We had probably the best weather a person could hope for in London: blue skies and sunshine every single day. Perhaps too good, since it was hot, Hot, HOT. Your mileage may vary, as I've heard our weather experience was really rare.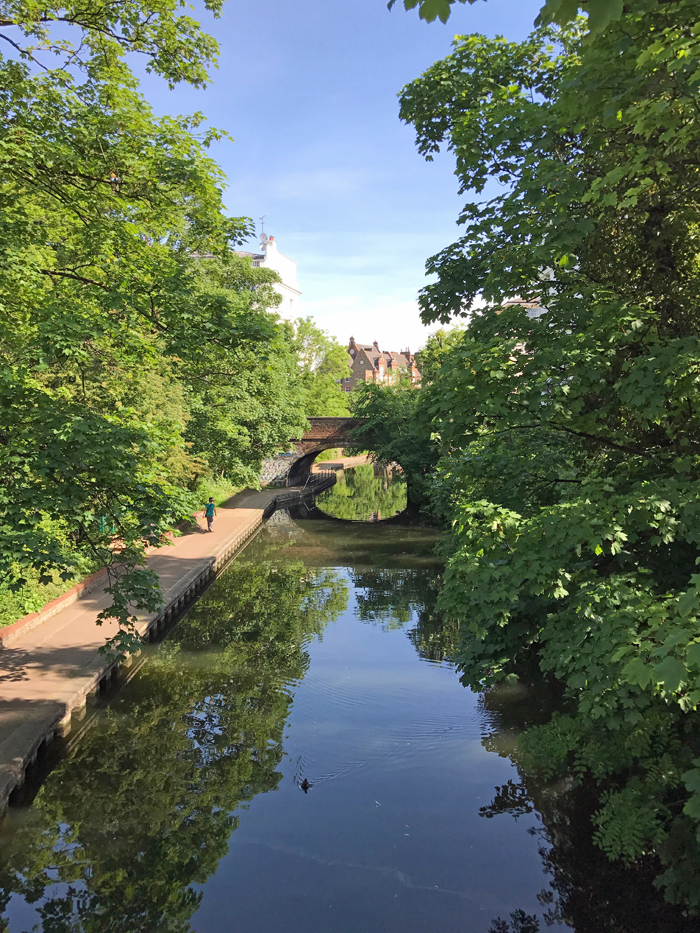 Regents Park and Canal are just blissful. So peaceful, away from the beaten path. We spent a lovely hour in the park before the nearby zoo opened. Afterward we had a great walk along the canal.
Keep in mind as the canal approaches Camden Market, the noise level increases and the peacefulness diminishes. We had no idea what Camden Market was like; it's nothing like the peaceful you see here. Kinda like a Berkeley flea market full of college kids.
Explore the streets.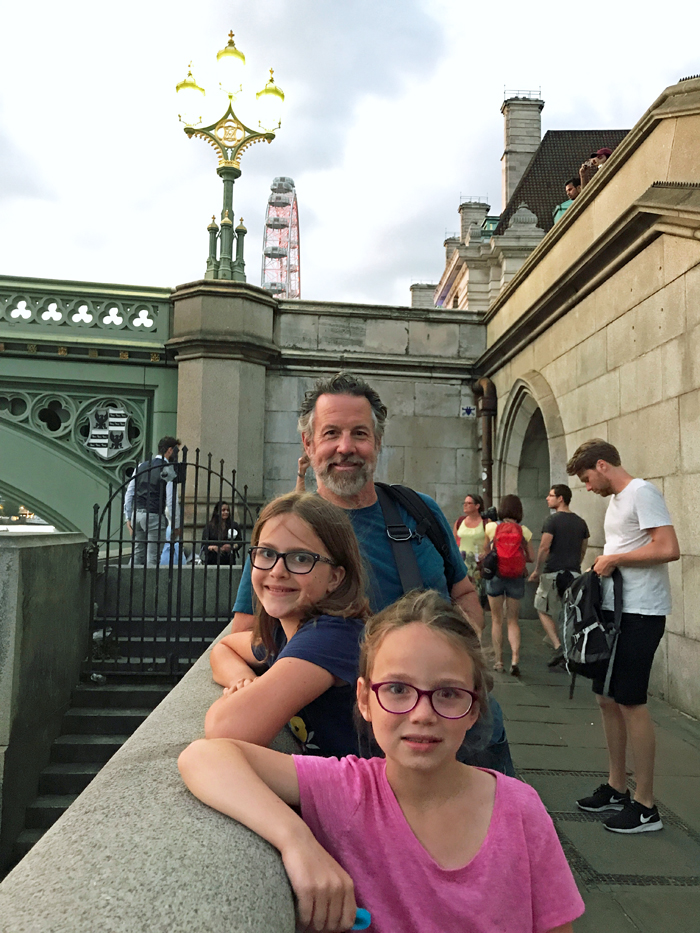 London is a walking town when you're not taking the tube or the bus. We averaged 5 miles of walking per day during our month in England. It was great. You really see a different perspective when you're on foot.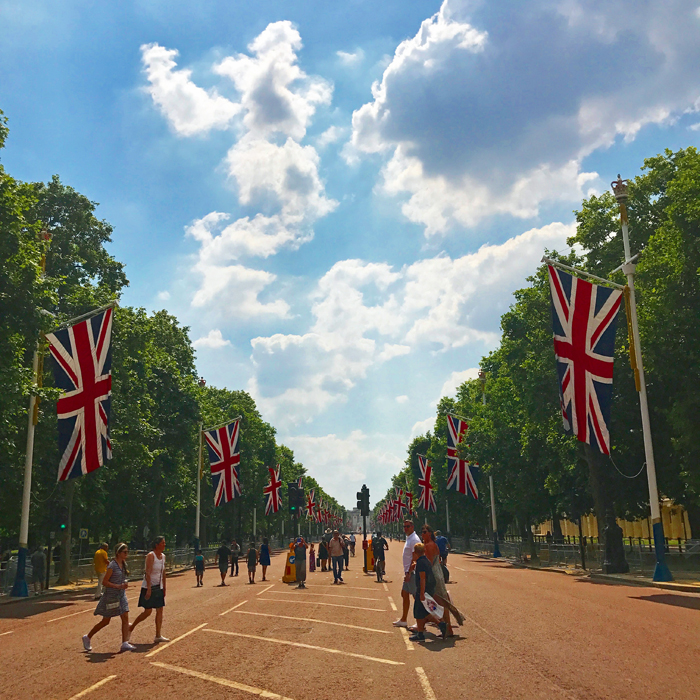 We were in London the day after Trooping the Colour, so the decorations were still up. Again, blue skies and sunshine. Can you believe it?
Take a hoho bus tour.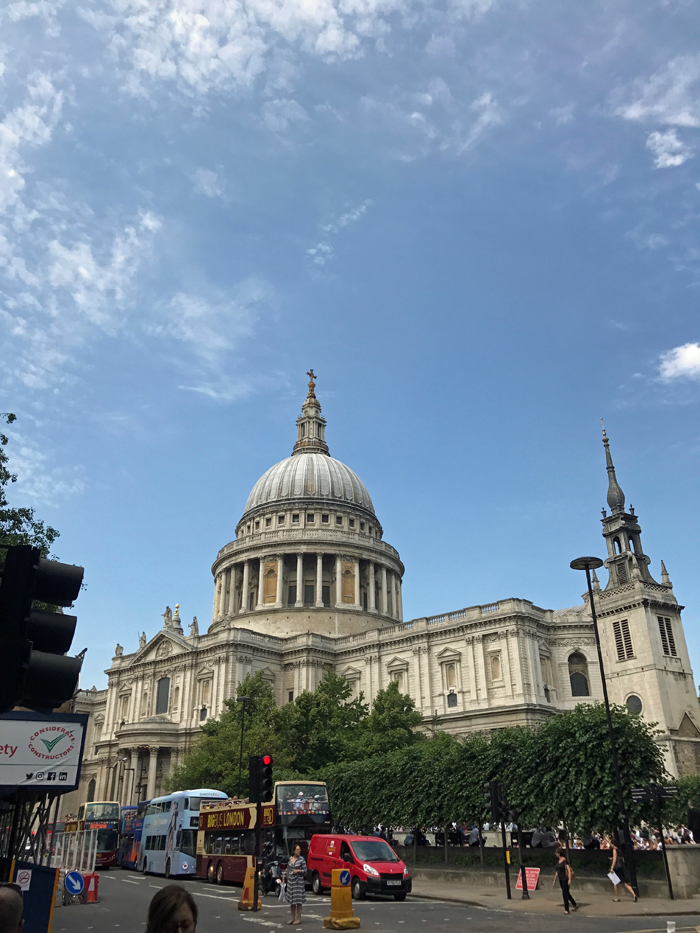 Hop on, hop off bus tours are plentiful in London. They aren't cheap, but they can help you get your bearings. We didn't take one this year, but we did back in 2014. My boys really enjoyed this and have requested we do it again. Definitely something to budget for!
Enjoy free museums.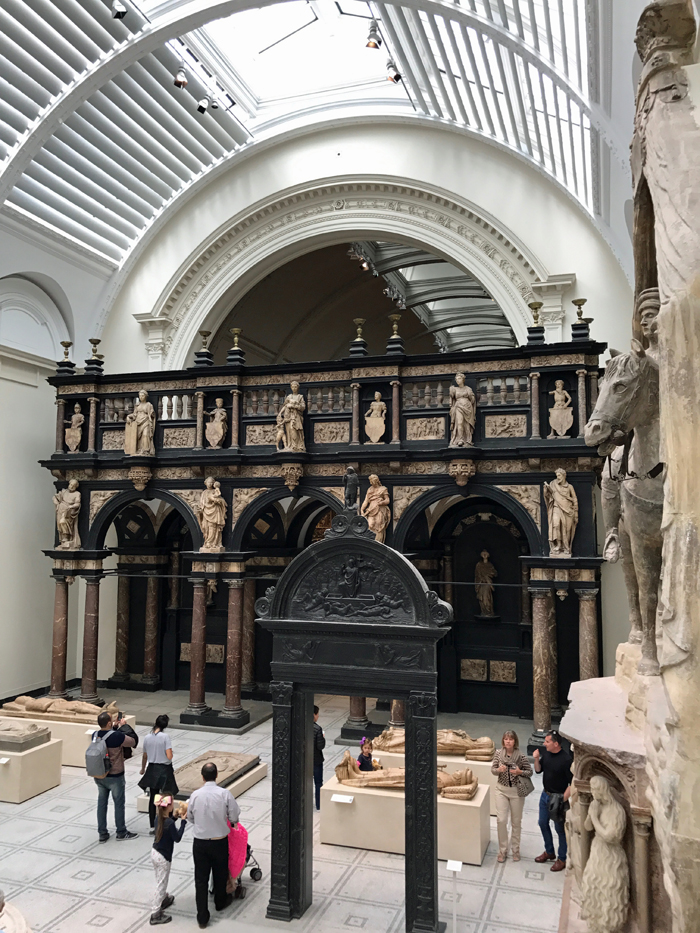 Many of the museums in London are FREE. Take advantage of this opportunity, but keep in mind that special exhibits do require an extra fee and maps and such require purchase or donation.
Over our visits in London we've explored the Victoria and Albert Museum, the Natural History Museum, the Tate Modern, and the National Gallery, but there are even more free museums then this. Head here for a complete list.
The Natural History Museum is the best, in my mind, with all the dinosaurs.
See the animals.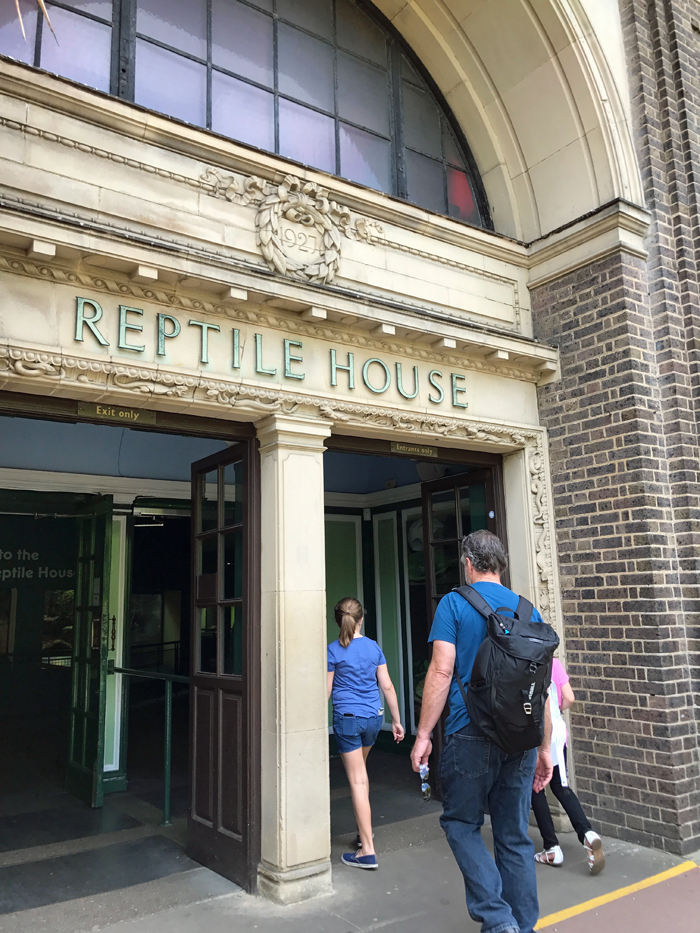 Check out the live animals at the London Zoo! Thanks to the generosity of the London Zoo, we had a complimentary press passes to tour the zoo, the world's oldest scientific zoo, opened in 1828!
You may recognize the Reptile House as that featured in the first Harry Potter movie. So fun!
On this day, two of our teen kids were ill back at the hotel, so it was us parents, the littles, and our eldest, then 19. Surprisingly, our eldest had the best time! The history of the zoo really came alive for him as he noticed specific details about different buildings, their original purposes, and how the zoo has changed over the years.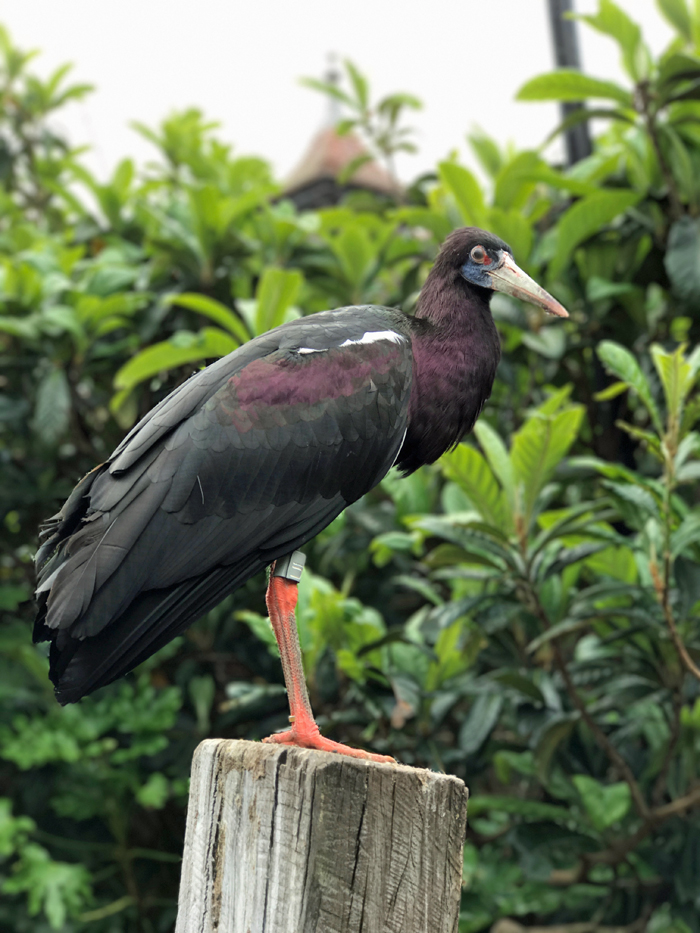 We arrived at the zoo before it opened which made for an ideal experience. It was so quiet and peaceful. The grounds are absolutely lovely.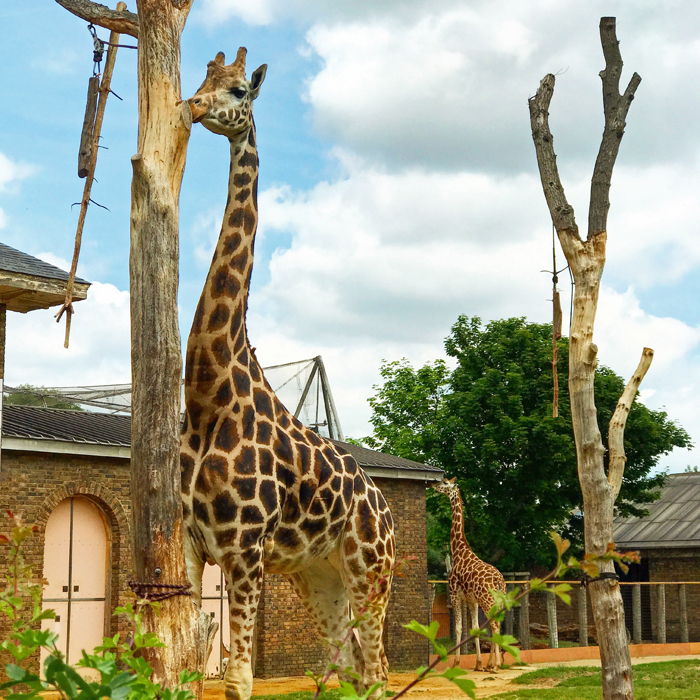 Most of the animals were pretty quiet on the day we visited, but we had a chance to see quite a few. You can easily walk the whole zoo in a morning.
Disclosure: I received complimentary passes for the London Zoo. All opinions are mine.
Tour the tower.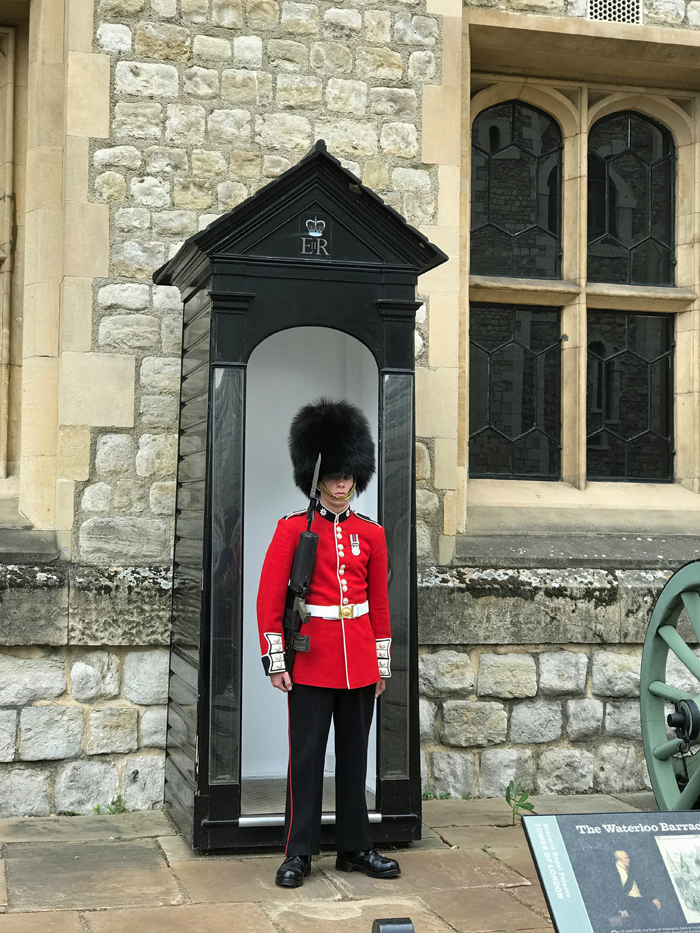 We missed the Tower of London on our fist trip in 2014, so it was high on my list as a must-see.
Quick tips for visiting the Tower:
Buy tickets online and print them if you can. Will-call doesn't open until the front gates do at which point a queue will already have formed.
Get there early. Again with the queue. The Tower is a very popular attraction; don't get bogged down in lines.
Pack snacks and lunch and water bottles.  Yes, there is food available in the Tower grounds, but it's expensive. And while there's a Pret and a Paul just a few yards away, you will have to stand in line again to get back in the tower.
Plan for a full day. We didn't get to see everything in the Tower because of my last point. We went for lunch and just didn't have it in us to stand in line to get back in. Plan for a full day and make sure you've got plenty of refreshments on hand.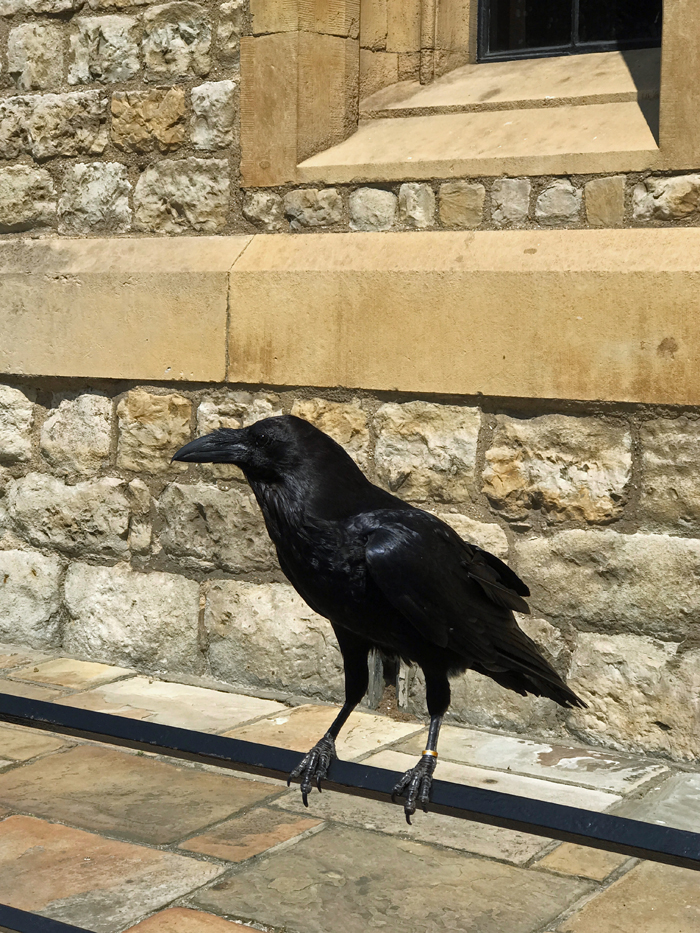 Look for the Ravens at the Tower. Legend tells that as long as the ravens are still at the Tower, London still stands. In the midst of terror attacks, I couldn't help but take comfort in seeing this guy.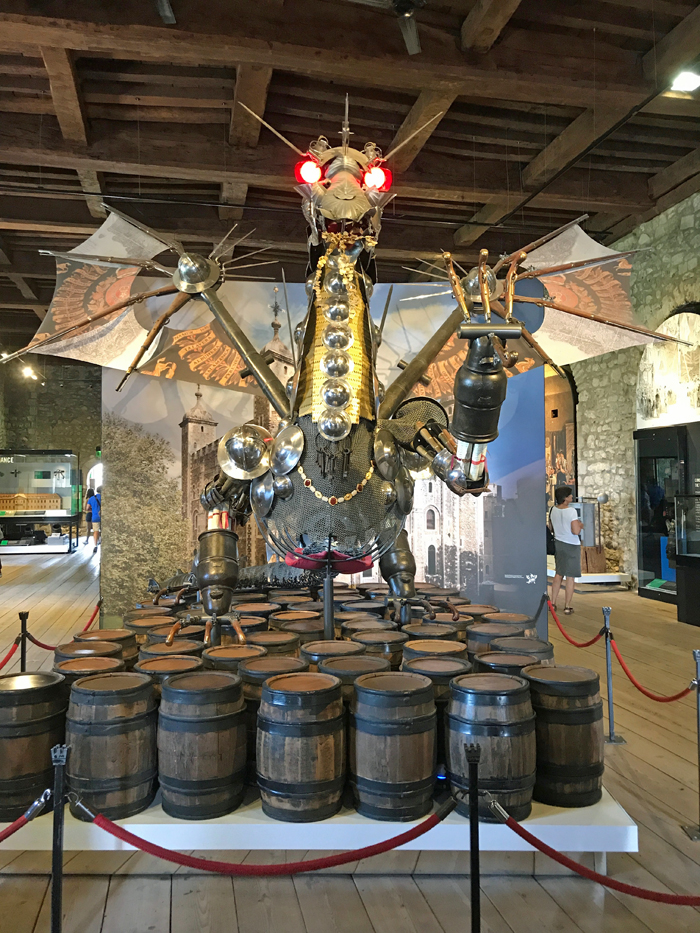 There are lots of really cool things to see in the Tower, including armor, the crown jewels, and loads of history.
Visit the Churchill War Rooms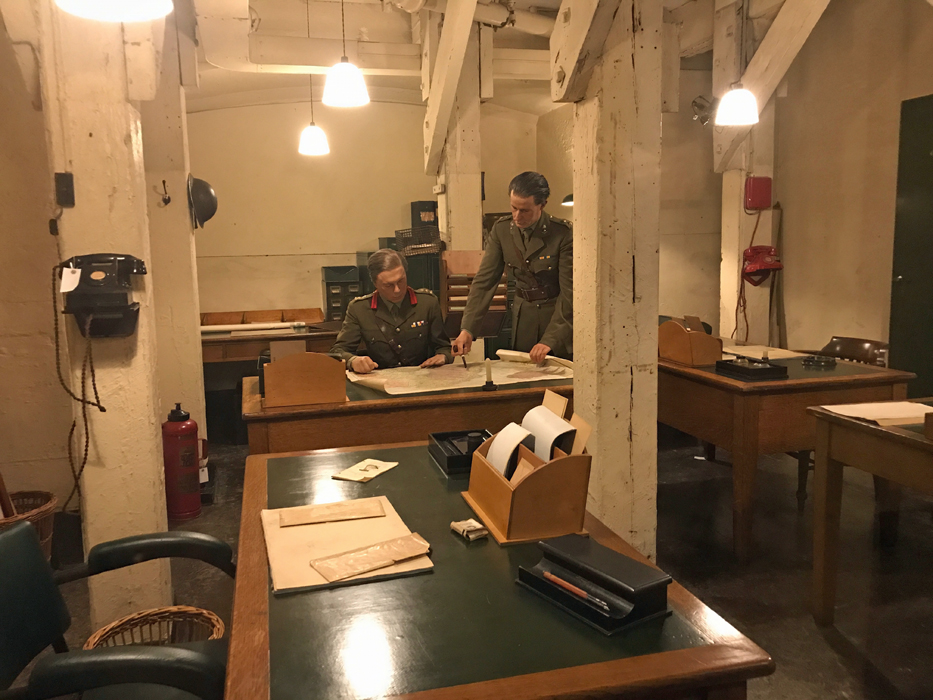 Probably the highlight of our London visit was to tour the Churchill War Rooms, part of the Imperial War Museum. Churchill and his cabinet had a shelter of sorts underneath a building in London, right near Westminster. Here is where World War 2 was waged.
The museum has done a fabulous restoring the rooms; they were abandoned after the surrender of Japan. Now you can experience history in a very tangible way.
Note: at first FishChick8 was disappointed in yet another museum. However, the child's audio guide was helpful in engaging her and by the end of the visit, she and I were the last ones out and she claimed it was one of the highlights of the trip!
Apply for a homeschool discount in advance. We booked our visit as a school (which we are) in order to do so, but there were a few hoops to jump through in terms of submitting our homeschool affidavit and such. That said, it was worth the money we saved!
Eat well.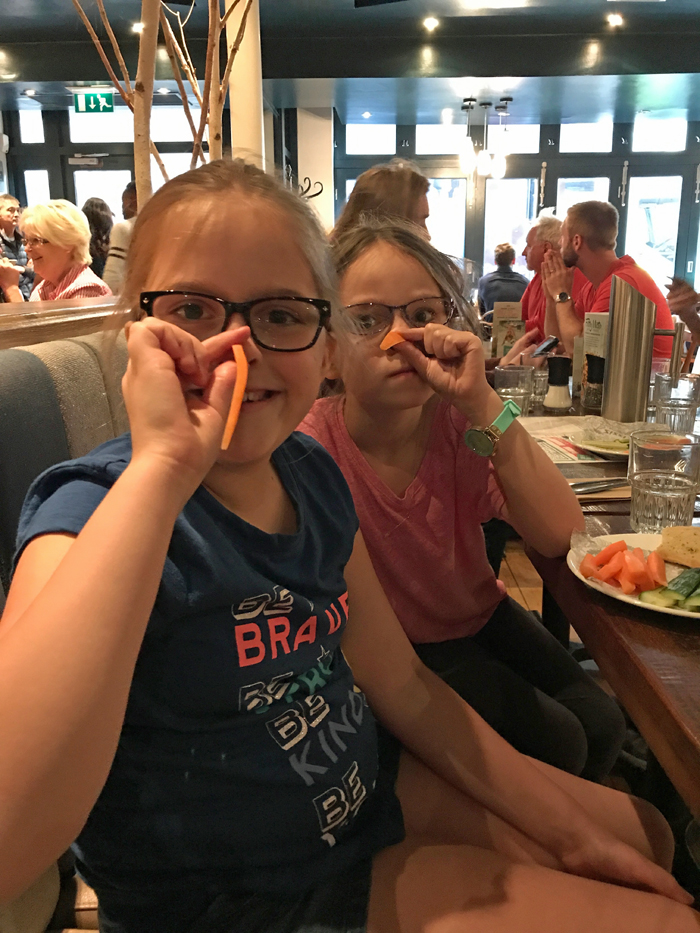 We ate incredibly well during our time in London. And trust me, we don't take our food lightly. Top on our list was to revisit Zizzi in Earl's Court. It had been a big time favorite on our first trip. Thanks to a strong dollar and Zizzi online discounts, this trip could almost be called the Zizzi tour; we ended up eating at over 10 different locations!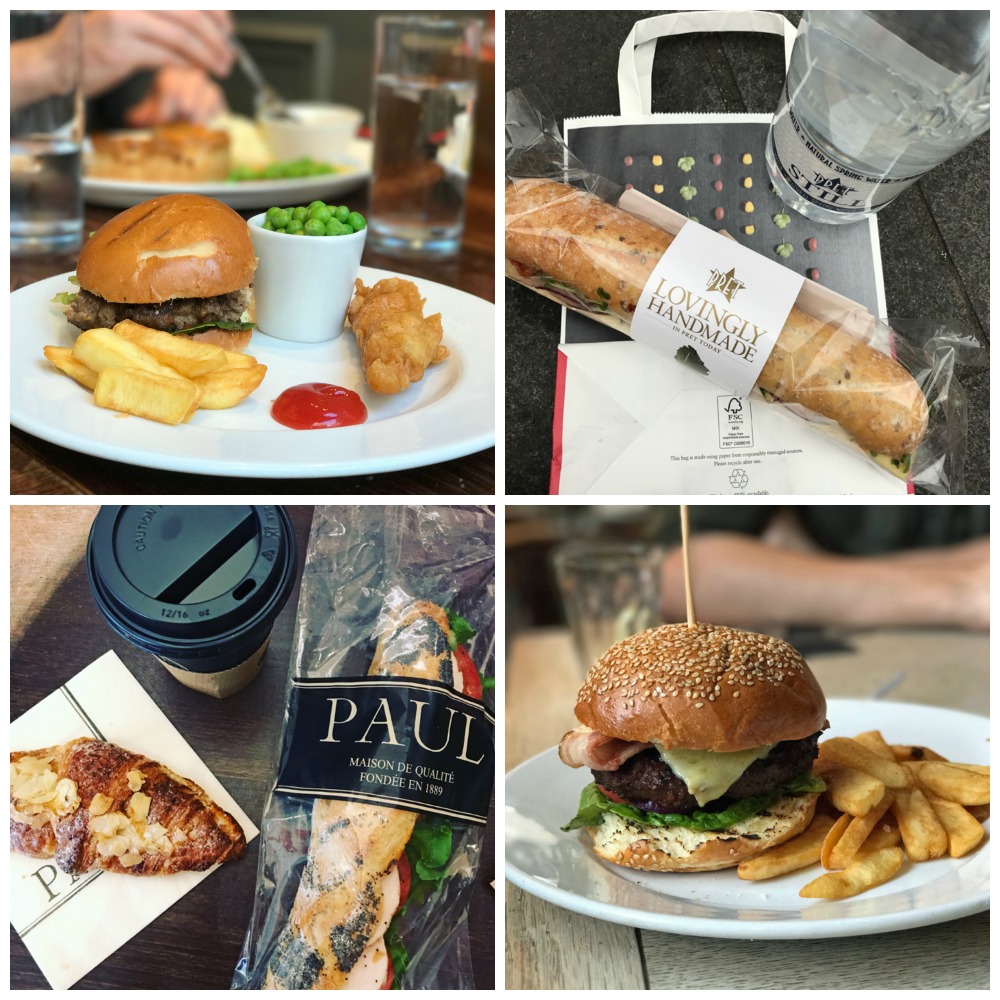 In London, our other favorite eats included Pret a Manger, Paul, and various pubs and fish & chip shops. We had planned to get a proper tea and Indian dinner into our itinerary, but unfortunately, that didn't happen. We still had a fabulous time.
We had a fabulous time in London, but it was also really hard. Hopping on the tube and wondering if there would be a terror attack? Yes, that was real. Sweating like crazy because the hotel's AC was broken? Yes, that was a bummer. Teen boys who don't want to do anything but sit in the hotel room? Only too true.
Travel with kids is not all fun and games. It's like real life, only out of your comfort zone and squeezed into small quarters. That said, it's worth it in the long run, particularly when everyone's grumbly attitudes have simmered down.
London with Kids is worth it. So hit the road and do it!