Make the Holiday Special with Thanksgiving Activities for Kids
As an Amazon Associate I earn from qualifying purchases. For more details, please see our disclosure policy.
Make your young guests feel special by planning some Thanksgiving activities for kids.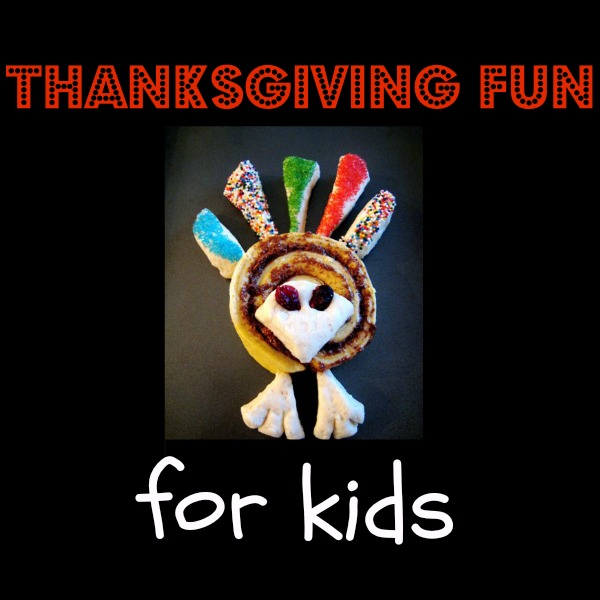 Thanksgiving has always been one of my favorite holidays if not the one at the top of the list. There's plenty of good food, a chance to catch up with folks you haven't seen in awhile, and — for kids — there's loads of fun to be had while the turkey cooks.
When I was a child, my neighborhood friend Mark and I would run around like crazy people, concocting pretend games to play. As a mom, I've watched in awe as my husband transformed a refrigerator box into a pirate ship — complete with mast and bedsheet sail — for my little people. Playing and eating are the order of the day when you're a kid on Thanksgiving.
While spontaneous play is definitely the best, doing a little planning never hurt either. Consider what advance planning you can do to have some backup entertainment for the young people in your midst next weekend.
Here are some of our favorite crafts and activities for kids of all ages:
Thanksgiving Activities for Kids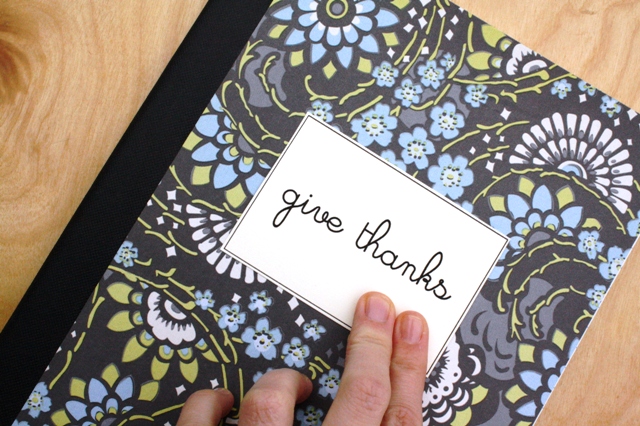 Help them give thanks.
Get the kids in the spirit of the holiday by asking them to record what they are thankful for this year. There are lots of ways to do this like letting them add their contributions to a Thanksgiving Tree or your family's Thanksgiving journal. (Teens will probably like to make their own journals — just back off and don't insist on what they write down.)
You can also simply provide some drawing paper, crayons, and a work space. Paper table covers work great for this! Find a place to display their works of art if they don't already cover the tables.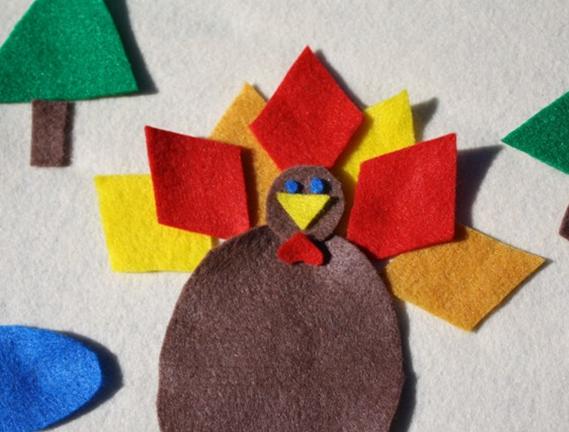 Set up a special activity table for kids.
In an out-of-the-way corner, set up a kids table and stock it with activities that require little to no parental supervision.
Homemade Playdough – Make up a few batches of different colored playdough. It's easy and inexpensive to make. Then, put out a plastic tablecloth or placemats and some cookie cutters and let the kids play.
Activities from a Simpler Season – The Thanksgiving section of my ebook includes activity sheets, place cards to decorate, and instructions on how you can create a felt busy bag in advance.
Thanksgiving Coloring Pages – Try ColoringPages.net or Crayola.com for Thanksgiving coloring pages.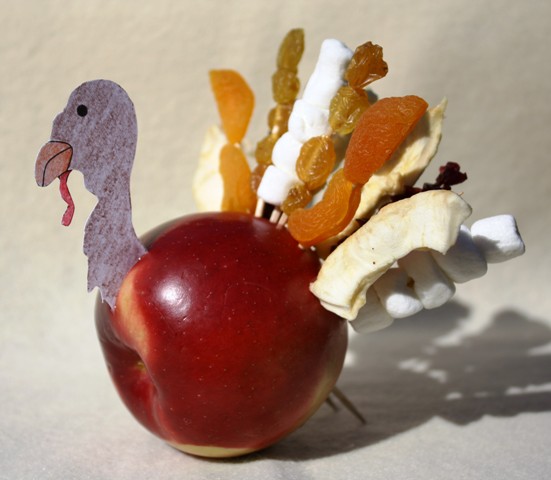 Let them make Apple Turkeys.
My nieces have done this craft every Thanksgiving since 2007, and they still look forward to it every year. It works best with some parental supervision, so delegate the supervision to another adult if you're busy in the kitchen. Decorate apples with dried fruit and marshmallows? How fun!
You can find more detailed instructions in A Simpler Season.
Plan a Thanksgiving Scavenger Hunt.
Let the kids do a scavenger hunt for Thanksgiving-related items. If you can, take them outdoors and let them burn off some energy. If that doesn't work, we've got an indoor scavenger hunt printable as well.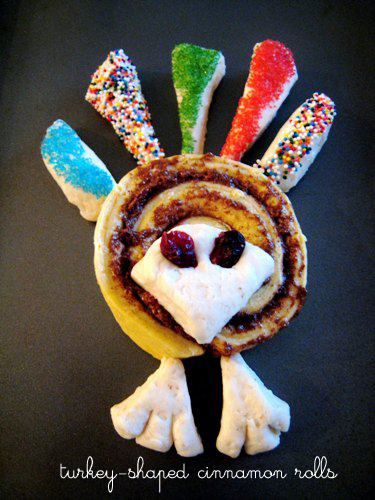 Bake turkey-shaped cinnamon rolls.
The FishKids have been making their own turkey-shaped cinnamon rolls every year the last decade. In a postpartum haze in 2006, I got creative with canned cinnamon roll dough. You can make the healthier version that we use now — or just go with the cans. Either way, starting the holiday with a fun turkey treat is the best for me and my people.
Have a snowball fight.
We all need a little post-Turkey exercise. If you've got snow, bundle up and do the real thing. If you live somewhere without the white stuff (or if it's just too cold outside), have an indoor snowball fight with homemade fabric snowballs. If you've got bigger kids, you could even have them make the snowballs at the aforementioned craft table.
Quiet it down with a movie.
Bust out a DVD of a classic holiday movie for the kids. We've got a list of some of our favorite holiday flicks here. ELF is a must-watch at our house every season, with the Grinch and Charlie Brown backing him up as vintage classics. If you're traveling for the holiday, be sure to pack a few movies or make sure that the digital versions are loaded on your devices.
You can watch a new release. Finding Dory and Alice Through the Looking Glass are both available for home viewing. While I didn't enjoy Dory as much the second time (we saw it in the theaters earlier this summer), I really liked Alice through the Looking Glass and definitely want to see it again. I also cried a fair amount, so be warned.
That Thanksgiving activities for kids do you plan?
I received some movies for review. All opinions are my own.
Originally published November 24, 2014. Updated November 15, 2016.