Planning a New Homeschool Year
As an Amazon Associate I earn from qualifying purchases. For more details, please see our disclosure policy.
The new school year is just a round the corner. Have you started planning a new homeschool year? Now's the time to get organized, if you aren't already.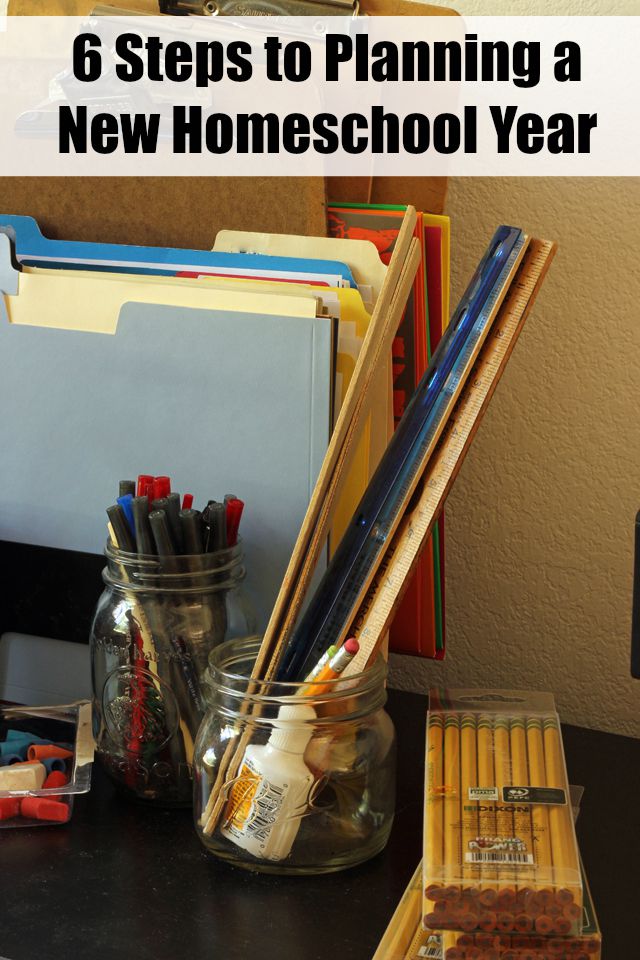 We start school in a week. I know. Early. But, I got my planning done, and the pool's crowded, so why not?
Actually, local schools start only a few weeks later than we do, so I'm not really jumping the gun that much. We like to take breaks during the year and my stamina wanes after a couple months anyway, so it's nice to start early so that we can take those breaks, guilt-free, without falling behind. I love it that we can build our own school calendar.
I'm entering my 14th year of teaching my children at home. One son has graduated and starts his studies at a state university in late August. The five students in our homeschool are going into 10th, 8th, 6th, 4th, and 2nd grades.
Everyone say, "Yikes!"
In some ways, my responsibilities are lightening. Several of the kids are becoming more and more independent, and as they move into more solid math and writing skills, they don't technically need me glued to their sides anymore. In other ways, my responsibilities are weightier. Comprehension, course work, extracurricular activities, and grades matter more as they get into the high school years. I've still got a lot to do. Clearly, it's a little mix of everything.
I'm thankful that I've had the opportunity to do this learning at home with my kids. You better believe I've learned more than a few things with my kids. I didn't know I had gaps in my education, but I did. It's pretty safe to say that they know more than I do now.
I know that homeschooling is not a great fit for everyone, or even possible for everyone who wants to do it. I'm thankful for the opportunity, and I hope I won't squander it. The days slip by, and I know that I'm not always doing the best I could. I think that's why I'm excited about the new year. It's a great big do-over.
6 Steps to Planning a New Homeschool Year
Over the last month, I've made some significant changes in curriculum choices and how I do our homeschool planning in general. I'm really hoping the new plan will work. I'll be sharing our curriculum plan as well as our new fangled assignment binders over the next week, but today I want to share the steps that I've found helpful each year as I gear up for another round of teaching my kids at home.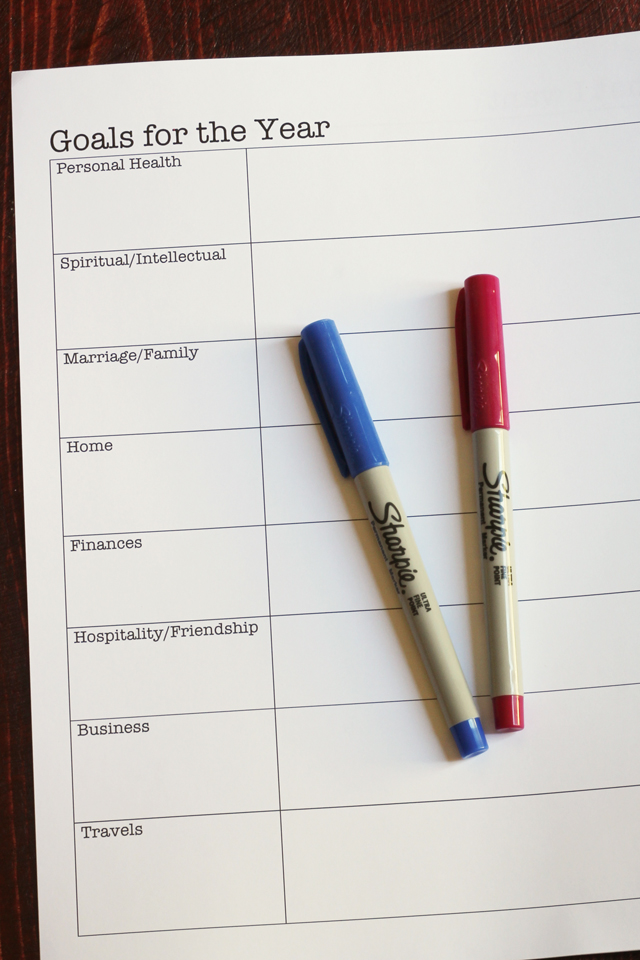 1. Do a self-check.
If you've already been homeschooling, you probably have some successes as well as some missed expectations to consider. Right there with you, sister! Now is a good time to reevaluate.
I'm usually exhausted by the time May rolls around, but I get a new burst of energy in June when I attend the Great Homeschool Convention. I've gone three times now and it's been super helpful in thinking through where I really want our homeschool to go in comparison to where it's been. I think about these questions:
What worked well?
What didn't work at all?
Are there gaps in my kids' knowledge and understanding?
Where can I improve as a teacher?
How can I help them as students to grow and learn?
What does success look like?
I'm pleased to say that the experiment is working, but I also fully realize that we are a work in progress. There's always room for improvement as well as moving past mistakes.
(If you're just starting out in homeschooling, you might want to read this series for homeschool beginners. Certainly consider what your goals and motivations are so that you have clear expectations of yourself and how you can measure success for your kids.)
2. Check out new curriculum and resources.
Usually once I've answered those questions, I have an idea of what "needs" to fill in the coming year. Sometimes it might be new curriculum, sometimes it might be a new teacher. (Don't we all wish we could find a replacement for ourselves?!)
I found both at the GHC this year: Great Books curriculum for my teens and an online French teacher who will be more diligent than I have been.
I often walk away from the exhibit hall, assured that some, if not most of what we already have will work just fine. In fact, I was super duper impressed with the salesman at the Berean Builders table. I bought Science in the Beginning last year, hoping to doing Science in the Ancient World this year when we studied Ancient History. I almost bought the second book, but the salesman talked me out of it, saying that science is sequential, so I should finish the first book first before moving on to the next one. I saved money and renewed my resolve to finish that first book.
(Science is one of my weaknesses, if you haven't guessed already, and why my high schoolers have always had an outside tutor.)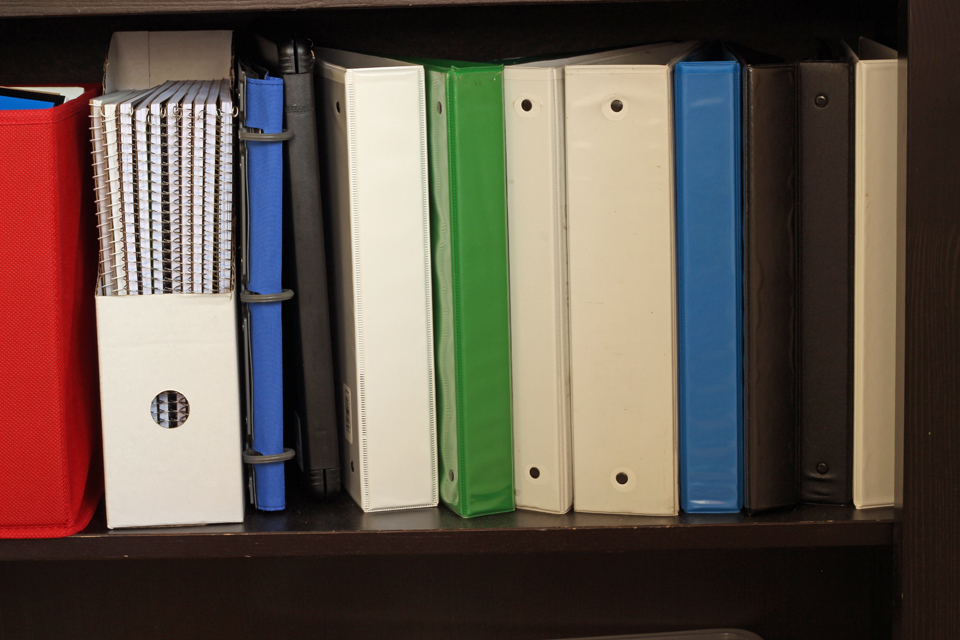 3. Clean out.
Since we've never used the formal dining room as a formal dining room, in each house we've lived in we've transformed it into a school room. Unfortunately, this is the place that tends to be the most cluttered over the course of the school year. It's helpful for me to clean out everything.
A week or two ago, I gutted the bookshelves, ala the Life-Changing Magic. I filed away important things, recycled a million pieces of paper, and tried to replace only the things that we really needed for the new year. I put all of last year's books back in the library and pulled out the stuff I know I will use this year.
I sneezed for hours, but eventually the dust settled, and I know what we have. Quite a few empty binders, I might say!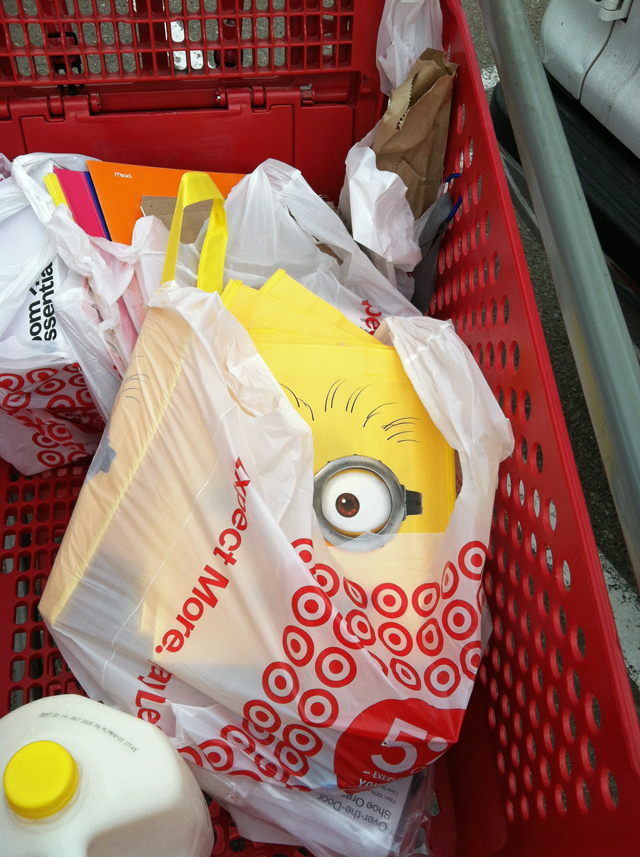 4. Stock up.
Stocking up is not hard, is it? The pencils and 25-cent boxes of crayons just beckon us from the Target bins, don't they?
Paying for it all as well as finding a home for it are two different challenges. Since I'd already cleaned out the school room, I had a better idea of what we had (52 million crayons) and what we needed (good quality pencils – Hello, Ticonderoga!) I tried to limit myself to the things that we needed, though I'll confess, the school supply display is a weakness of mine.
When I cleaned the school room, I decided we weren't going to buy more crayons. FishChick6 sorted what we had and we were able to fill four empty crayola boxes as well as fill a large pencil box to the brim with almost brand-new crayons. I dumped the broken ones, and we are back in coloring business — for free.
I also ordered all the school books we needed for the year, mostly from Amazon and CBD, but some directly from the publishers. (You can see some of the homeschool stuff I like here.)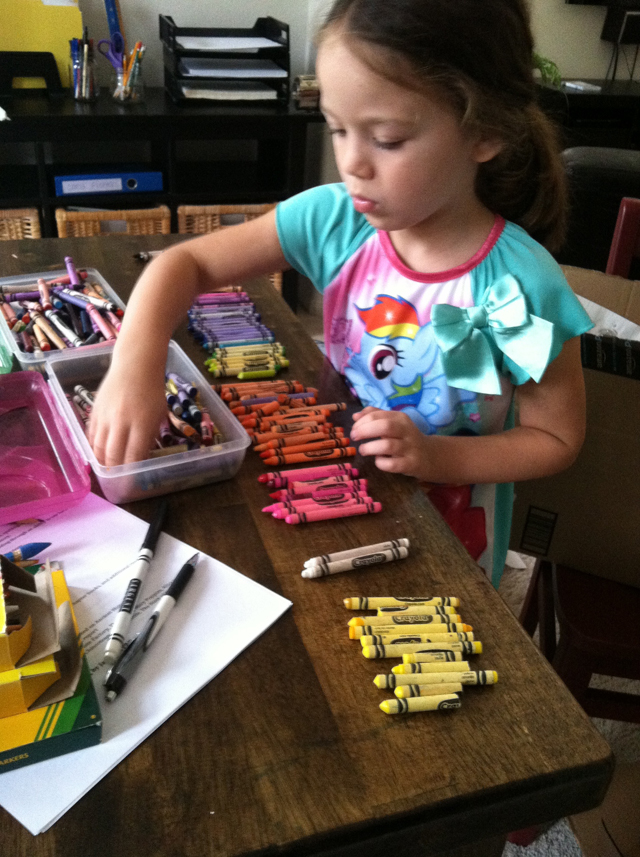 5. Organize.
It's a beautiful thing to have all kinds of wonderful new books and resources, but if you can't find them or your kids don't know where to put them away, things can get crazy. I'm not sure that I've got the best method, but at least it's a new one!
The teen boys each have designated shelves in the bookcases for all their books. As book orders come in, I'm divvying them up to whoever will be using that particular book. I've had to fend them off from reading them early.
I've got a shelf for library books and another for the reference books we'll all use as well as spots for math manipulatives and art supplies. I know that putting stuff away is the bigger part of the battle, but theoretically everything has a place to get to.
I even labeled all the shelves with these Post-it multi-use labels. May they stick and serve their purpose forever and ever, Amen.
Now that there aren't as many littles in the house, I've got three kids using cubbies with an extra cubby for me. I'm hoping this will work well for storing teacher's manuals and stuff like that. I'm not super crazy about the roughness of the baskets, but whatever.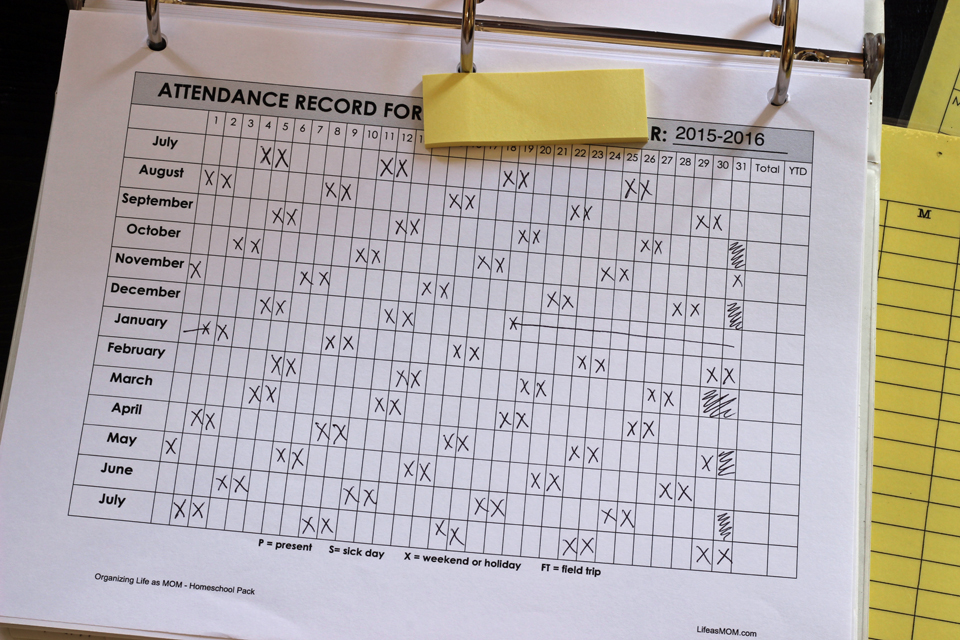 Planning pages from OLAM Homeschool Pack
6. Plan.
There are several facets of planning a new homeschool year. There's choosing books and subjects to cover, but there's also the weekly and daily nitty gritty to address.
I used to plan my kids' assignments a week at a time. If I planned more than one week at a time, and then we missed a day due to illness or spontaneous field trip, the subsequent weeks' plans would be messed up. The never-getting-ahead aspect of it all was a little defeating.
This year I'm trying something new. I planned out the year of lessons for each child for each subject. With five kids to teach, this took a week, sitting at an old laptop in the school room, flipping through every single book, all day every day. (And you wondered what I was doing with my summer!) Each child has a printout of his entire year's assignments in a binder.
I did this not because I am OCD, but because I am flaky. Really flaky. I can have great intentions now when it's summer and life is carefree. Those intentions often fly out the window when the school year is under way and I'm overwhelmed with all that's on my plate.
One of the biggest ways I let my kids down last year was not having their assignment sheets ready on Monday morning. Or even sometimes Tuesday or Wednesday morning. They were ready to work, but I was making breakfast, changing sheets, or wasting time on Facebook.
I want to protect my kids from their flaky teacher next year. I did the planning now so that at least in this area, I won't let them down. (I'm also reading the high school books now as fast as ever I can.)
I'll be sharing the kids' assignment notebooks as well as my curriculum choices for next year in the next week or two. In the meantime, I'd love to hear what works for you in your planning.
What tips do you have for planning a new homeschool year?