DIY on a Dime: FREE Printable Valentine Coupons
We are a participant in the Amazon Services LLC Associates Program, an affiliate advertising program designed to provide a means for us to earn fees by linking to Amazon.com and affiliated sites. We participate in other affiliate programs as well. For more details, please see our disclosure policy.
Gift coupons are an easy and frugal gift. You can add your own redemption value and vary the range to keep Valentine's tokens sweet and meaningful.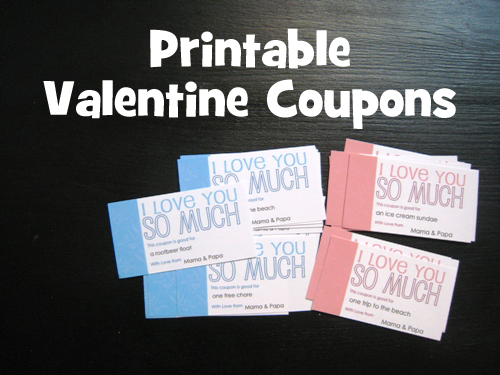 Looking for a quick and easy Valentine for your kids or sweetie? These customizable coupons would be it! So simple, you just need paper and a printer.
The "from" field autopopulates so that you don't have to type it ten times. Add whatever "prizes" you like.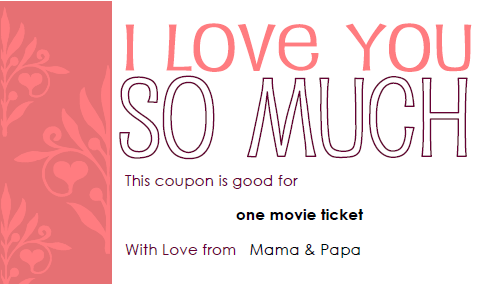 Download a couple sheets of LOVE coupons in red or in blue. Fill in the blue fields and print them out. Instant Valentine's gift! Bundle several coupons into a coupon book to gift to kids, friends, relatives, and neighbors.
Find ideas on what to give here.

DIY on a Dime
This is part of the DIY on a Dime: Valentine's Day. For more easy and frugal gift ideas, check out the list.