Don't Be Afraid to Travel with Children
As an Amazon Associate I earn from qualifying purchases. For more details, please see our disclosure policy.
Don't be afraid to travel with children! It can be a wonderful experience for the whole family. Use these tips to make it fun.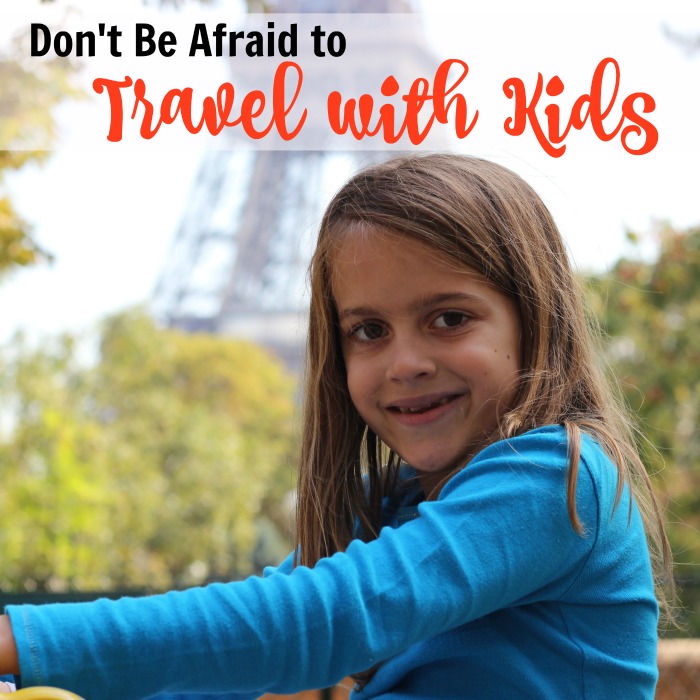 The following is written by Amy Gross of Mom's Toolbox:
You will probably experience a diaper blowout at some point in your life as mom. Babies cry. Kids whine. And things get lost.
And you know what… those things happen at home as well as on fantastic vacations. So why not take the show on the road and explore the world, visit family, or unwind for a weekend in a different setting sometimes?
Parenting can be a tricky job, and it's not a job you get to vacation from all too often… but you can take a vacation with your kids, regardless of their ages. Don't be afraid to travel with children!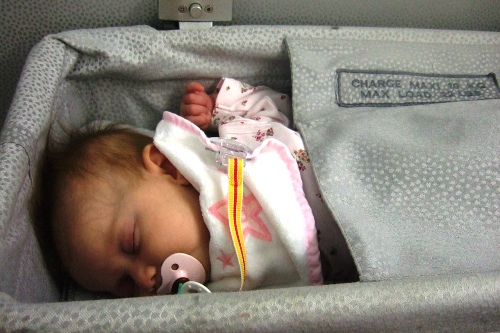 You are right, your baby will not remember the flight to France snuggled in the airplane bassinet and all of the beautiful sites you explored together. But you will, and you'll also have more fun than you would have had sitting at home!
Sure, you'll have to lug around a diaper bag and baby stuff… but don't you do that at home anyway? And stuffing a bunch of diapers in a suitcase means there will be extra room to pack souvenirs at the end of the trip!
Plus, if your kids are like mine, they will be tickled when you show them the photos later.
Don't Be Afraid to Travel with Children!
My husband and I enjoyed world travel before we had children, and we enjoy world and closer-to-home travel with our children, too.
Together with our three children, we have been on a desert safari in Dubai, taken in some fantastic children's theater (in a variety of languages), spent the night in castles, explored three Legoland parks (Denmark, England and USA), and three Disney parks (France, California, Florida), cruised, toured gorgeous sites in Spain, and also roadtripped throughout the US in our minivan.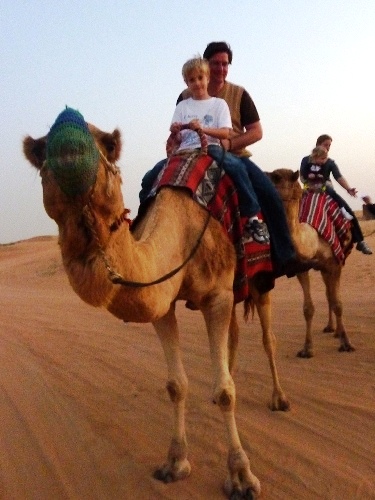 Remember the fun.
These are adventures we have all enjoyed and these are adventures I hope never to forget. But do my kids remember?
No, they don't remember the details and, yes, many of the trips are completely forgotten by them… but they do remember the fun. And they do remember much more than I expected them to remember. The time and the money were both well-spent in my book.
As my children are getting older — they are currently 5, 8 and 10 years of age* — I am taking into account their interests more now than I did when they were younger. This summer I spent 4 days with them exploring Boston. Guess whose kids are going to rock their American History tests?
I can't wait to add more historical and geographically significant spots to our list! We love the beaches of Florida… but don't mind the ones closer to home in Texas, either.
Explore the world.
Traveling with your children encourages them to explore new things, get hands-on experience and ask more questions. It also shows them that everyone else in the world is not just like them… even if you are only two hours from home or 20 hours by plane.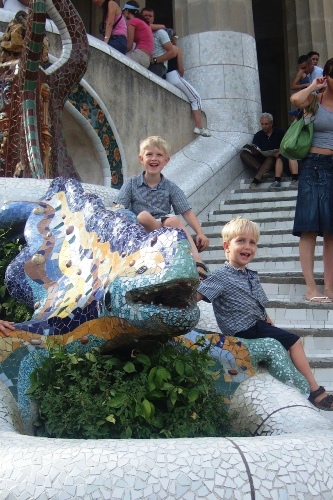 Life happens — everywhere.
Worried about your kids irritating other travelers? Just do your best to calm an upset baby. Plan ahead, try your hardest in the moment, and keep in mind that most likely: you will never see anyone on that plane, train or bus ever again.
As your kids grow, teach them about travel etiquette such as not kicking seats or poking strangers. In the meantime, just do your best and smile. A lot.
Pack some fun things to do on the plane and plan ahead to have the best experience you can flying.
–> Need more plane tips? Check out Janel's, Tips for Flying with Kids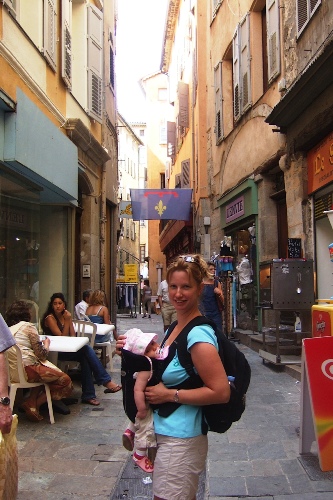 Traveling has its bumps and bruises:
Luggage gets delayed (ask your airline for a toiletry kit if it does).
Flights get delayed (pack extra snacks, books, and movies to be prepared).
Road trips can be tedious (but they can also offer the chance for silly games, out of the way stops, and road trip food).
Taking the chance to take a trip and travel with your children is priceless, regardless of your children's ages.
Don't let "life as mom" mean life without travel. Take the chance to add even more to your own life as well as to your children's lives and explore whatever part of the world you can.

Amy is the Mom behind Mom's Toolbox and the mompreneur of the Wine4Me app. She is a world traveler — in heart, body, and prayer. A mother of three young children, Amy writes to equip moms with tools for success whether at home or abroad.
Are you ready to travel with children?
*This post was originally published on September 28, 2011. Those kiddos are now 10, 12, and 14 — and they LOVE to travel.
More Family Travel Tips