How I Lost Weight After Years of Trying (A Review of the 2BMindset)
As an Amazon Associate I earn from qualifying purchases. For more details, please see our disclosure policy.
After years of chasing toddlers and being a fairly active mom, I started gaining weight. I tried lots of fad diets that did not work. Finally something did. Here's my review of the 2BMindset.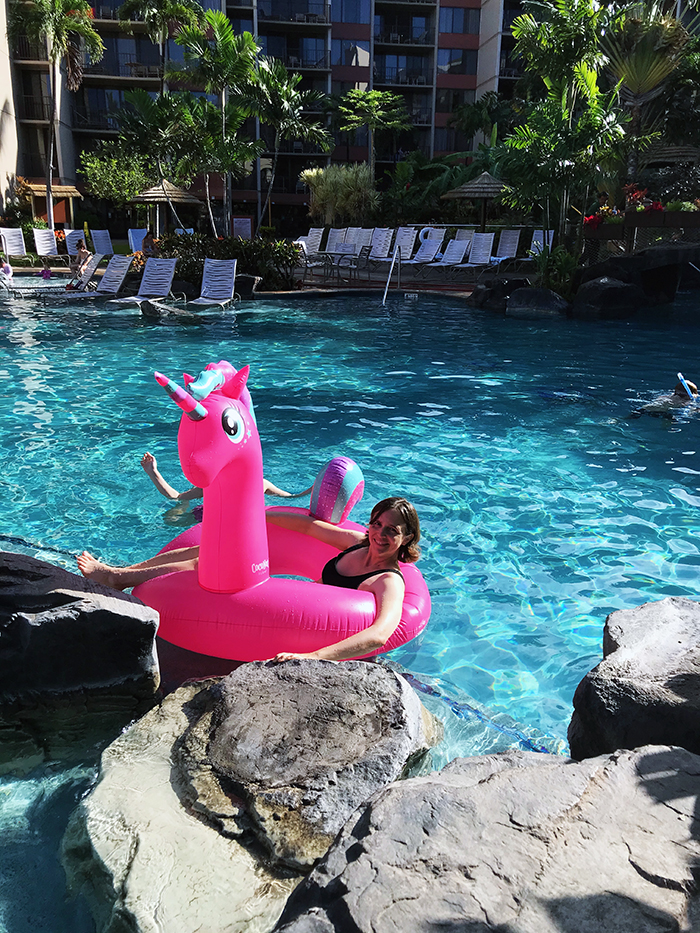 I've mentioned here and on social media that I lost 25 pounds in 2019. It goes down as THE MAJOR ACCOMPLISHMENT of mine that year, and one that I felt really good about. After years of trying fad diets that did not work, I finally found something that did!
Many people have asked how I lost the weight in the first place, and I'll be honest. I've been hesitant to share.
Diet culture, intuitive eating, obesity — these are all triggers in our modern world. If you share your personal story, you're gonna intrigue/encourage some people and tick off a whole bunch of others.
I love what my friend Andrea said,
We are living in a moment where women are, rightfully so, fighting back against the toxicity of diet culture, and the message of self-love is being embraced. This is important and necessary. What is sometimes missing in these conversations though, is the practical reality of what life may look like when you quickly or slowly experience unexpected weight gain.

Personally, even when my rings and some of my clothes stopped fitting in the past couple of years since I've gained 15 pounds, I didn't experience self-loathing. But on a practical level, I certainly felt frustrated.
Her words rang true for me. I was certainly frustrated with the changes I had been seeing in my body over the last decade.
Between writing cookbooks, having my toddlers grow up so that I wasn't constantly in motion, and then later taking medication for hyperthyroidism, I gained weight to the point that I exceeded any of my 40-week pregnancy weigh-ins.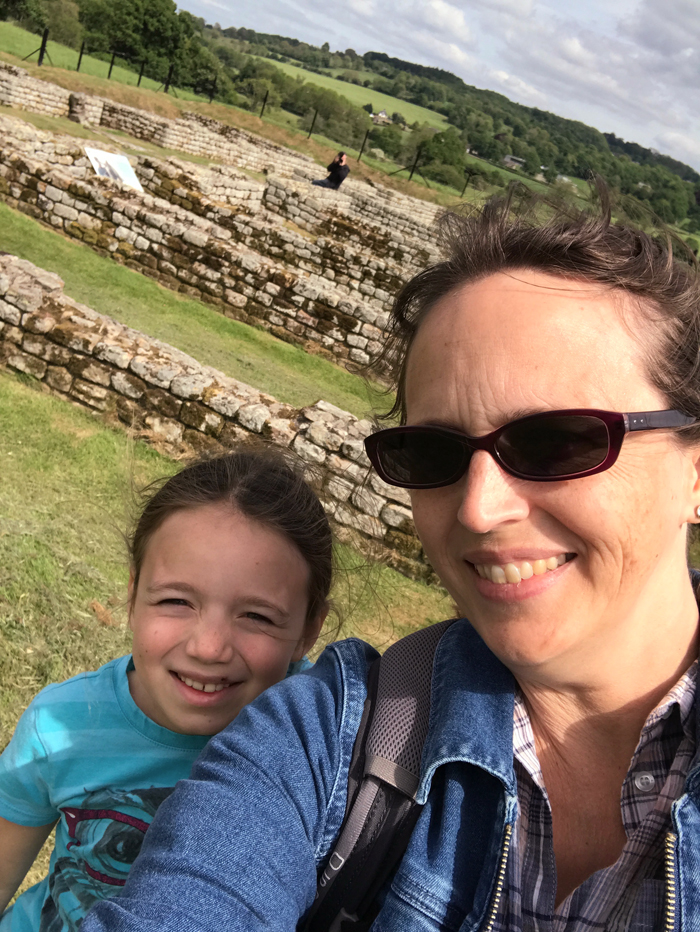 While I made lots of healthy changes in my life in order to get my thyroid to calm down, losing weight just seemed impossible. I tried the Whole 30, South Beach, calorie counting, and exercise, but nothing really stuck. And nothing seemed to move the scale.
I would lose weight on vacation — and then gain it all right back.
I was "okay" with it, in the sense I knew I was aging (I'll be 49 in May) and my hormones were doing funky things. I knew my weight didn't define me, but that didn't make me like it!
When my BMI was clearly in the "overweight" zone, I decided I wanted to make a change for my health. I have a long family history of obesity, diabetes, alcoholism, high blood pressure, and joints needing to be replaced. In that light, making some healthy changes was in my best interests.
Since I finally found something that worked for me, I'm sharing my process. Not because I think you need it, but that you might want to know. I am thankful for the people who shared their experiences and got me going in the direction that has helped me.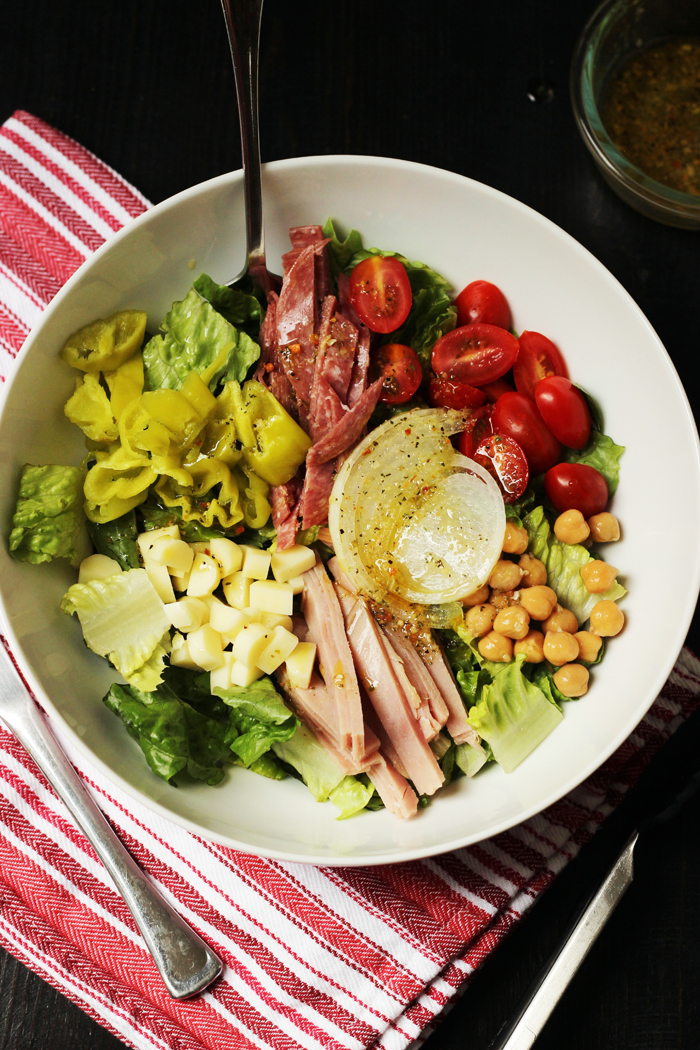 So, at the risk of triggering someone, I'm sharing my story. Know that I did not purchase any special programs or foods. I ate my own food and used my own recipes.
How I Lost Weight
Here are the things that I worked into my system to lose weight last year and what I'm using to regain lost ground.
I followed an Instagram coach. Sort of.
I use the term, coaching, loosely, as the "coach" in question doesn't know I exist. I heard about a registered dietician nutritionist who had lost 100 pounds and developed a system that was sustainable.
I started following this dietician and found her to be an encouraging, down-to earth mom of two littles. However, over the last year or so, I've seen her "brand image" change quite a bit. So while I have found success in what I learned from her on Instagram, I know that her style may be off-putting to some of you.
If you start about here in her IG timeline and work forward, that may be most helpful than starting at today and working backward.
Her name is Ilana Muhlstein, and she partnered with BeachBody to get her 2BMindset program out to the world. It's incredibly expensive so I did not buy it. But, I did read everything I could find about it on IG and through googling.
I hesitated even to write this post because of the mixed feelings I have about Beach Body and MLM's in general. I see good, I see bad. But, the truth of the matter is that I wouldn't have had success if I hadn't learned about Ilana and the methods she recommends to her clients.
She's since packaged her program into a book, You Can Drop It. Reading that book will eliminate the need to google as I did. It contains all you need to know about the 2BMindset
The book You Can Drop It reads like a Beach Body editor went through inserting [PLUG BEACHBODY HERE]. You'll have to weed out those comments, but the book does tell you everything about the program, which makes it a steal compared to what it costs.
As I said, I didn't buy the program or Shakeology; I just read a lot of Ilana's IG posts and stories and gleaned information about the program via Google and YouTube.
I found specific help from these strategies of hers:
water first – drink half your weight (in ounces) every day
veggies most – eat more veggies than protein or carbs over the course of a day
"plate it" – don't worry about counting calories, but portion carefully throughout the day, decreasing your carbs as the day goes on since you don't need it in the evenings.
I also used a tracking app.
She also recommends that you weigh yourself everyday as a tool to seeing how things are working for you. The 2BMindset includes a paperback tracker. Since I didn't buy the program, I didn't use a paper tracker.
Instead, I started to weigh myself every day and track it in the My Plate app. A lot of people are triggered by the scale. I get that. For me, I saw it as a tool to measure how my body responded to my food choices.
Watching the graph of my weight loss progression was so encouraging!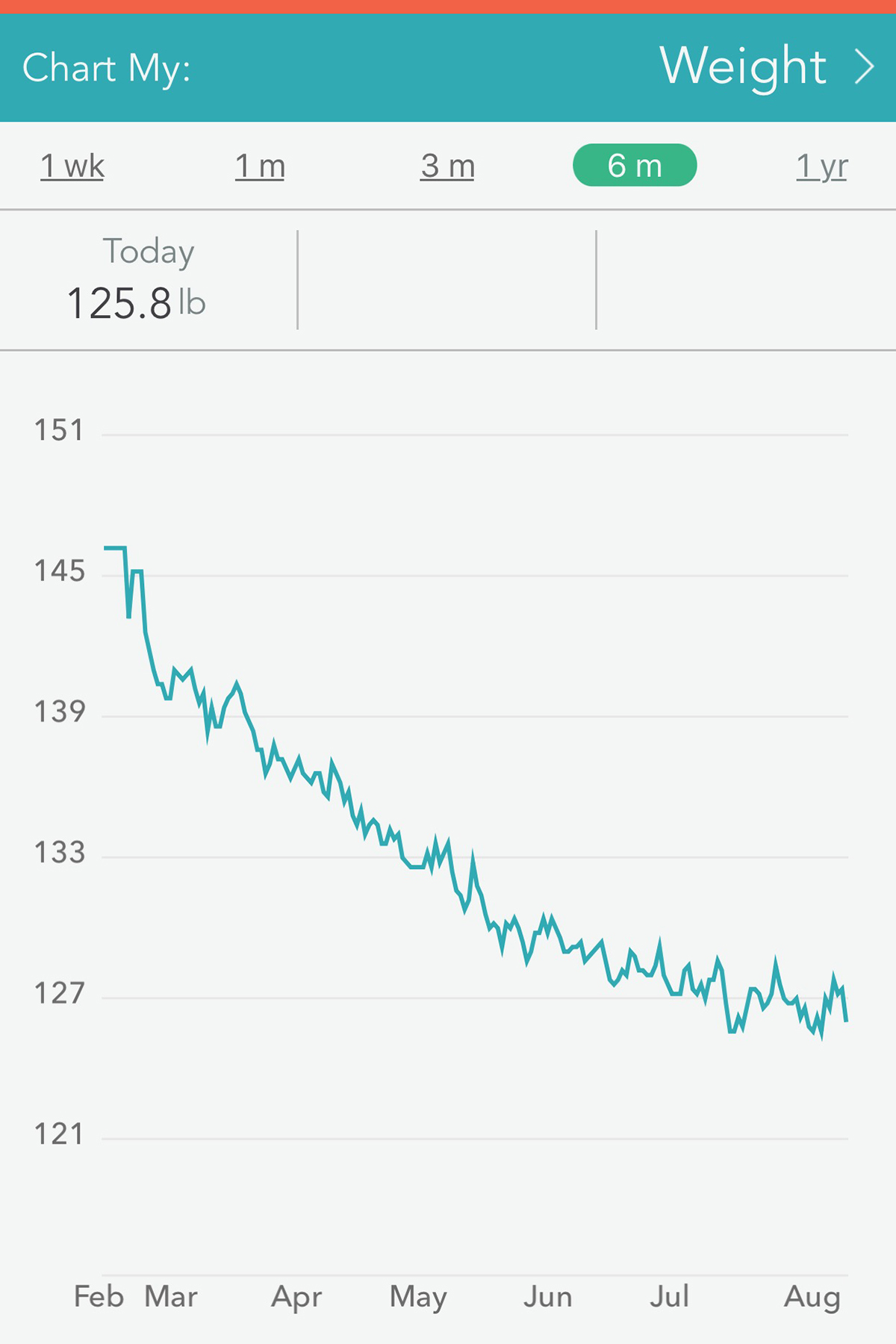 Muhlstein recommends that you track everything you eat, so I did that in the app as well, not to count calories but to "own" what I was eating and be aware of my choices.
I made nutritious swaps
I did not buy any special food. Just my own recipes adapted for the "plate it" method. Some favorites that I've worked into my shopping:
Laughing cow light cheese instead of cream cheese
Greek yogurt instead of sour cream
Akmak or RyKrisp Light instead of other breads and crackers, also ALDI fit and active high fiber bread instead of regular bread. I like that I can eat more pieces.
Zoodles and spaghetti squash instead of pasta
Cauliflower rice instead of rice
I'm a volume eater. I like to feel full. I think this is part of why the 2BMindset works for me. I can fill my tummy and feel like I ate a ton, even though it was all really good for me.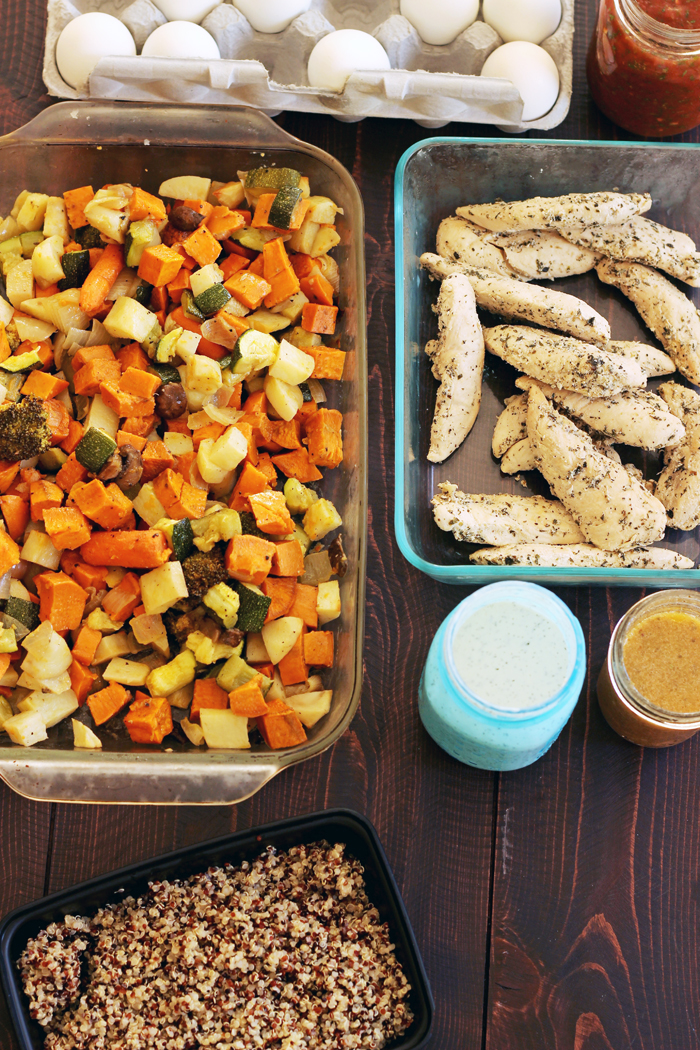 I did regular meal prep.
In order to make something a habit, like healthy eating, you have to make it easy. If it's hard, there's no way you'll stick to it.
Meal prep made it easier to make good choices. Every week I cooked up proteins, like hard cooked eggs or cooked chicken and made a batch or two of meal prep salads. I prepped my muesli in advance.
Making sure I had a healthy meal prepped and ready made it easier to stick to the program as well as feed my family the best choices for them. We didn't all eat the same food, but I increased the overlap as much as possible.
Where I'm at right now
I should have written this post a year ago; it would have been so much more impressive. 😉
While I kept those 20 pounds off through Thanksgiving and Christmas last year, it was when January 2020 hit that the numbers on the scale started to rise again.
I'd like to blame quarantine, but that didn't start until March. I'd like to blame my thyroid medicine, but I didn't go back on the meds until March as well.
I think it was the Pantry Challenge that did me in. I baked more and made sure nothing went to waste, eating what we had instead of buying more. A good financial move, but not the best for my health. Or my waist.
It wasn't a lot, but enough to set me back.
Then of course, quarantine and methimazole kicked in and the pounds started to accumulate. I maintained a net loss of 12 pounds over the last year. Still not bad, but not as good as I would have liked.
Currently, I'm back to doing the 2BMindset. I just finished reading You Can Drop It and one thing about maintenance mode hit me: She said you need to work through the program for a full year, so you know how you can best handle different special occasions and holidays that occur. I didn't do a full year initially, and that may explain some of my struggle.
That said, as of this writing, I've lost four pounds since Christmas. I'm pretty proud of that, and can see how I can work this program to help me not go back again, pandemic or not.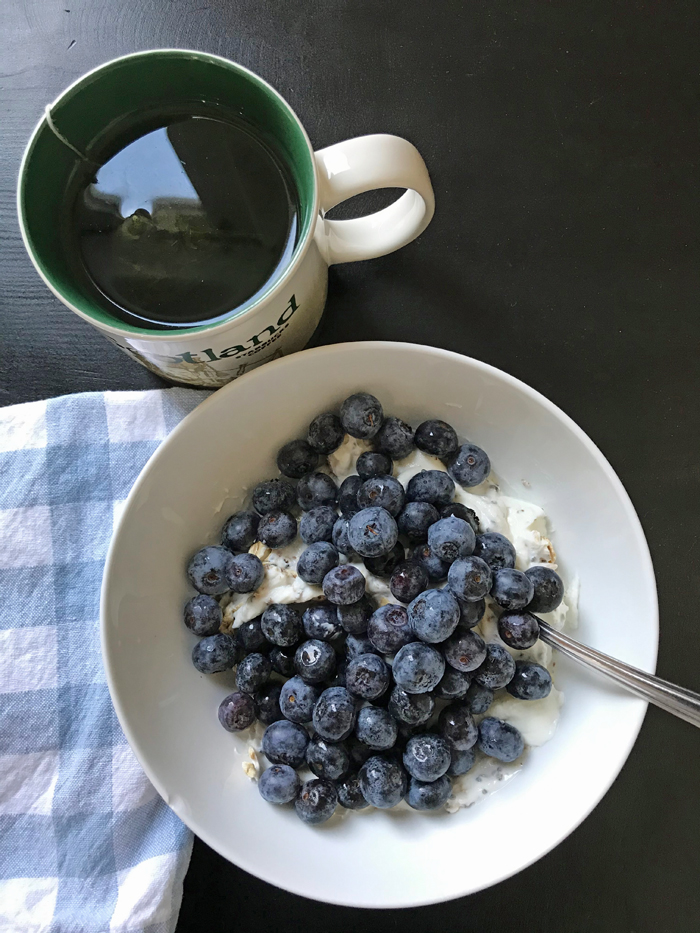 My regular meal routine
Several folks have requested I create a meal plan of what I eat on the 2BMindset. To be honest, it's really pretty simple.
Breakfasts
The plate-it method calls for 1/2 carbs, 1/2 protein. Veggies are extra credit. I usually have one of the following:
1 cup 0% Fage with 1 cup blueberries and a portion of Muesli – If I can't find blueberries at a good price, I will use sliced strawberries or chopped apple.
Spinach and Eggs with a slice of sourdough toast or 3 slices of ALDI Fit and Active high fiber bread
Greek Eggs – again with the bread options
Scrambled eggs with whatever leftover veg is in the fridge, again with the bread options. If I make scrambled eggs, I usually do two eggs plus a splash of egg whites from the carton.
These breakfasts typically fill me up, the more veggies the better. I want to feel full!
Lunch
Lunch is 2B 1/2 veggies, 1/4 protein, 1/4 carbs. I usually do one of these combos:
Meal Prep salad with whatever protein we have on hand as well as a portion of garbanzo beans and a sprinkling of feta or blue cheese. Oil and vinegar dressing or Homemade Ranch dressing
Ak-mak or RyKrisp Light crackers with either Laughing Cow light cheese or chicken salad or tuna salad plus Everything Seasoning and a layer of sliced cucumber.
Big plate of veggie dippers with a Costco hummus pod and a protein, like 2 hard cooked eggs, 2 Babybel light cheeses, or cooked chicken or tuna salad.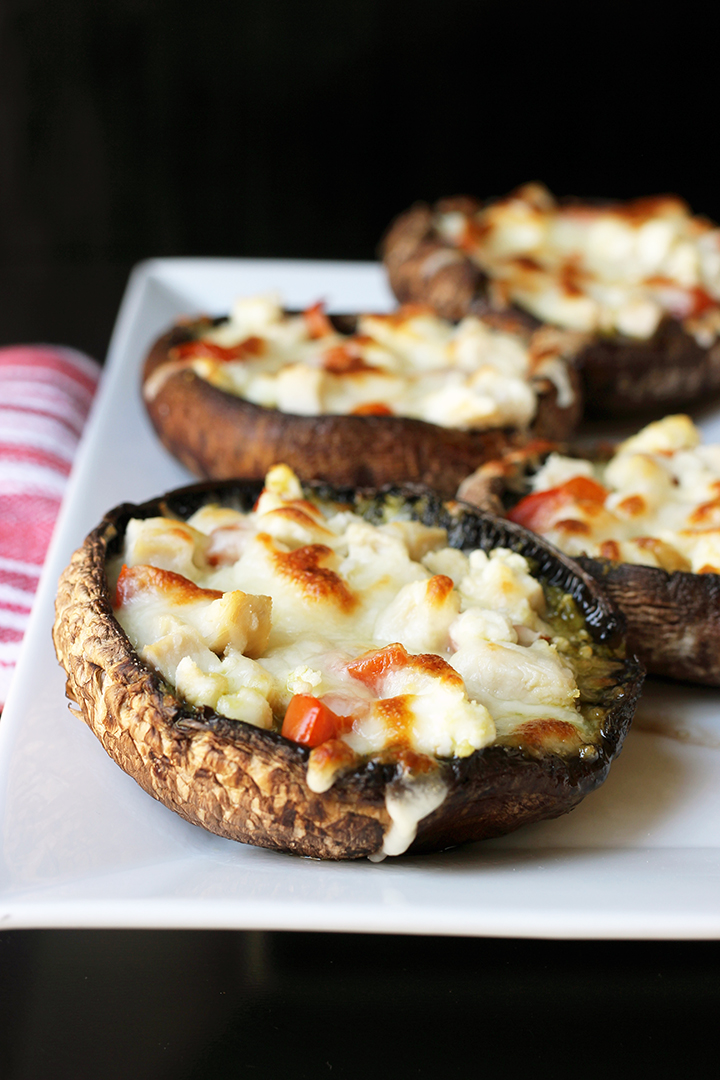 Dinners
Dinner is sometimes the trickiest as the plate-it method calls for 3/4 veg and 1/4 protein. No carbs. I try to overlap my meal with the family's so that things don't seem too weird or different. In a typical week, I make these meals with my own modifications:
Pasta with meat sauce or meatballs and marinara, lots of veggie options. I have my sauce and protein over Zoodles or spaghetti squash.
Tacos or burrito bar with cooked meat. I have mine over roasted cauliflower, cauliflower rice, or taco salad. I really like ALDI's chopped southwest salad for this.
Asian stirfry – I have mine over cauliflower rice or make Cauliflower Fried Rice.
Grilled or roasted meats with lots of veggies. I serve a starch like rice or noodles for the family and just pile my plate high with vegetables.
Pizza night has been tricky. We've moved pizza to lunchtime on Fridays now that my husband is home, but when it was at night, I often made Portobello Pizzas.
More Self-Care Strategies
What works for you?
Leave a comment below and let us know what works for you.