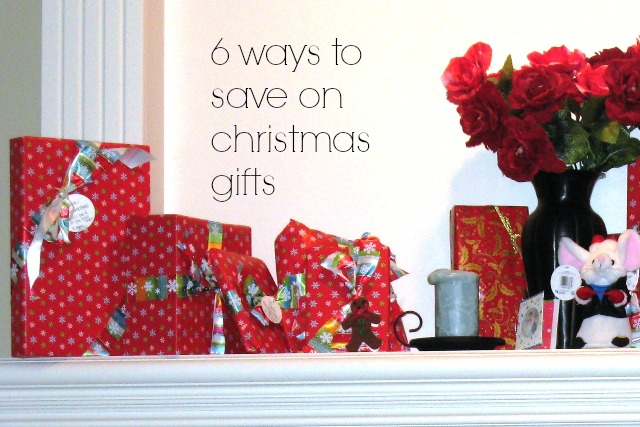 I was a little astounded by all the deals I saw rolling through my Facebook feed over the last week. I'm sure I missed something great. I didn't go shopping. And I ordered a mere handful of items online. I can't explain it. I just felt like I should have a little tighter grip on my pocketbook.
Despite all my talk of being a Scrooge, that wasn't why I was resisting shopping. Instead, I just felt like it would be superfluous spending. If it wasn't something that I absolutely knew would delight a recipient, I held back.
As Dave Crockett says, "Be sure you're right, then go ahead." And I didn't feel right.
Instead, I took time to talk to the kids about their expectations. Since we don't typically buy them "stuff", Christmas and birthdays are kind of the highlights of the year. At the same time, they don't "need" anything either. We take care of needs. Wants on the other hand get addressed about twice a year.
Ways to Save on Christmas Gifts
With six kids, I know that our Christmas spending could easily mushroom into a giant cloud of buyer's remorse if I wasn't careful. So, I'm waiting. In the meantime, I'm thinking of ways that I — and you — can save at the holidays.
1. Make something.
Homespun gifts don't have to be blah. There are ways to assemble or craft gifts that are really elegant and fun.
Some of my favorites include:

2. Use ebates.
I love to shop online. It saves me time in the car, time in the store, and in some cases time at the post office. Ebates is the cash-back shopping portal that I use to get cash back on many online purchases. It almost always saves us a few bucks on every order. (And yes, that's my referral link.)
3. Follow a couple deal bloggers.
Chances are you've got your favorite blog that posts daily deals. My favorites are Kosher on a Budget and Money Saving Mom. If you don't already follow a couple sites, do so now, you'll be alerted to great savings that you might otherwise be ignorant of.
Earlier this week KOAB clued me into a deal at Starbucks.com where you got a free $5 ecard when you bought an ecard as a gift. It was the perfect excuse to surprise my sister with a latte. And then get to take my daughter out on a date — for FREE.
(And, no, we don't keep kosher, we're not even Jewish, but I find that what Mara shares is a really good fit for our family.)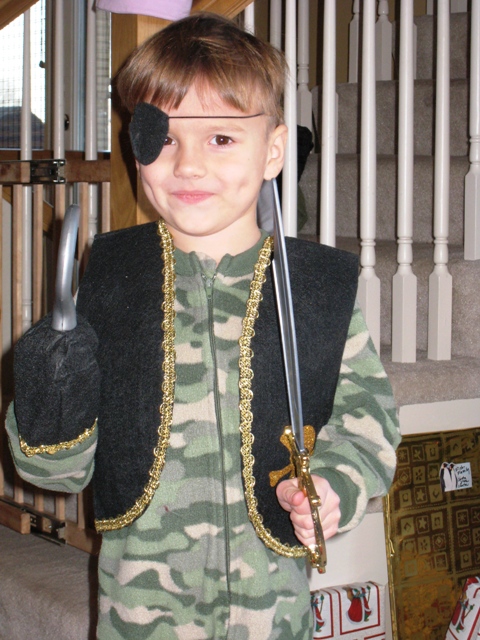 4. Plan your purchases carefully.
This is the hold up for me. I need to know what exactly I'm getting before I can truly go shopping. I know some of you shop all year long. I think that's great. However, for my family, the thing that the kids are interested in in July is not the thing that will surprise and delight in December. I don't think that they are fickle, per se, but they are kids and their interests change a bit over time. December is really the best time for me to shop for our family.
5. Use gift cards.
Gift cards that you've been hanging onto, especially those with $3.62 left on them, are a great thing to put toward Christmas spending. Likely, it's not money you've been thinking about and it's a great time to use them up, especially as retailers offer lots of sales throughout the month.
6. Just stop.
If you've already done your shopping or you've run out of money, then stop. You don't need to buy more. Your kids will be fine. It really is enough. Spend that extra money and energy on a fun memory that you can all enjoy. You really don't need more stuff. Few of us do.
Do YOU have a trick for saving money on Christmas presents?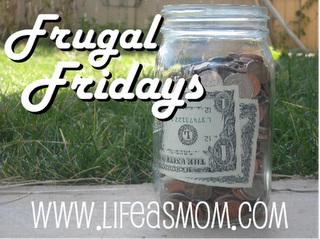 This is Frugal Friday. In an effort to make these weekly financial discussions more interactive, I'm no longer posting a link-up. Feel free to leave a link in the comments. But better yet, chat with us on today's topic.