To Do or Not To Do
As an Amazon Associate I earn from qualifying purchases. For more details, please see our disclosure policy.
Sometimes being clear on what not to do can be as helpful as knowing what tasks you need to complete. Free some space in your calendar with a Not to Do List.
Time is an interesting beast. There's nothing else in the world that plays so fair as time. We all get the same amount of it, no matter who we are, where we were born, or what we do for a living.
So, it's up to each of us to find out ways to use our time well. It's an even playing field, so we have a chance to win!
Even during the busy holiday season, it's important to use our time well, to make good use of it now as well as learn strategies going forward that will serve us better.
Please tell me I'm not the only one to fritter away time watching old episodes of Chuck when I could be doing something more productive!
I'm really excited about a special package I'll be sharing with you soon. The Ultimate Planner Pack is designed to help you master time and ditch the overwhelm.
(That link will be live as of 12/26.)
.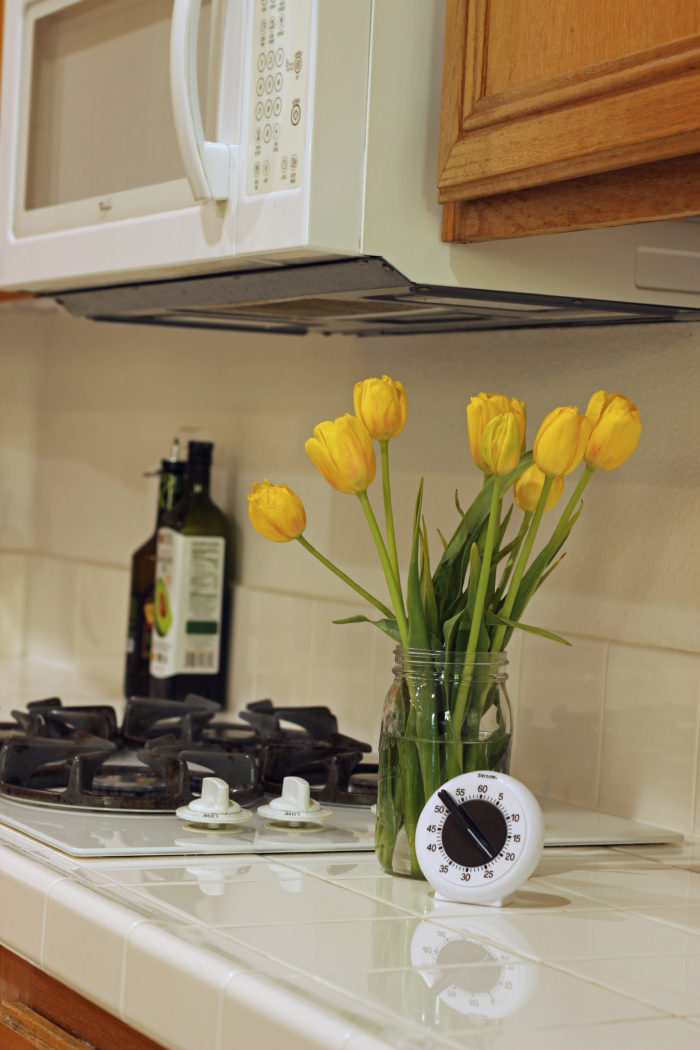 As an author and mom of six kids who homeschools, I know what it means to be busy. And binge-watching old TV shows aside, I've learned a few things about time management. I did have six kids in eleven years, so my efficiency record is proven! 😉
Last week, I shared with you a planning exercise to help you sort your to do list, based on the concepts of eliminate, delegate, and automate all the things you think you need to do.
Today I thought we'd take things a step deeper, especially with the fresh beginning of 2020 just around the corner.
I want to invite you to create a NOT-to-do list.
Time management struggles often revolve around that disconnect between dream and reality. We think we can do more, we want to do more than we can realistically accomplish.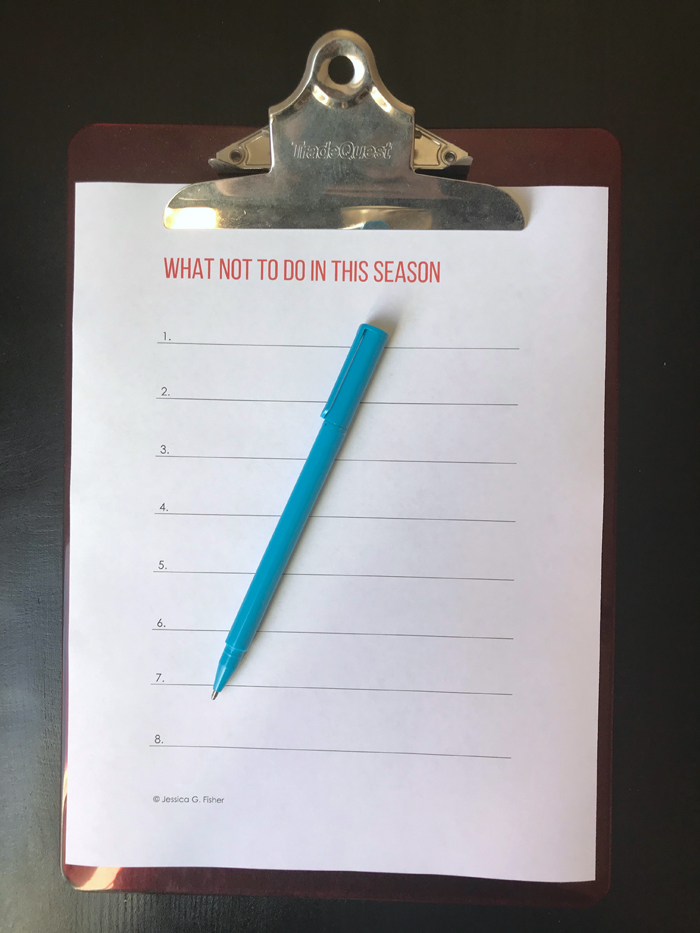 It's then when it can be helpful to create a NOT-to-do list. Sometimes, despite our best intentions, we say yes when we really should say no.
Writing down our intentions can be very empowering. So now that you know what you really and truly need to do in this season of life, articulate to yourself what you don't.
Create a not-to-do list to remind yourself that while these things may be important, you're giving yourself permission to table them for the time being.
It's okay to say no to good things.
Yes, even in December.
Print off this free, printable Not To Do List and give yourself permission to just say no. Seriously.
Take a few minutes and write down in INK the things that it's okay not to do. What will you just say NO to?
planning crazy complex menus for the holidays
baking too many cookies this year
worrying about gifts for the neighbors
feeling obligated to choose a word for the year
volunteering for that project you hate
guilt tripping yourself about the gym
What you choose to say no to is totally up to you, provided it's legal and ethical. Chances are good that you will be better off just letting some things go.
What will you NOT do this week?
Tell us! I guarantee it will be freeing!