10 Things I Want to Do with My Kids As Easter Approaches
As an Amazon Associate I earn from qualifying purchases. For more details, please see our disclosure policy.
With ten days until Easter, I'm making some goals on how to make those days spiritually meaningful for me and my family.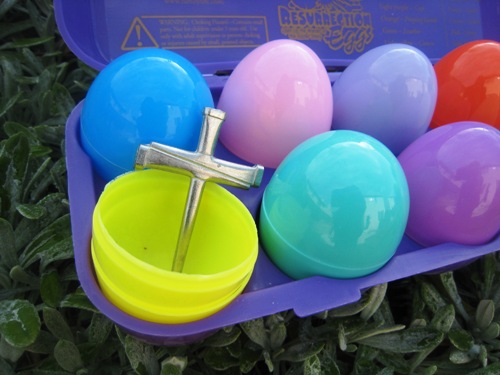 Lately my kids are just little spiritual sponges. I've had more theological discussions with these little people in the last month than I have had with anyone in a long time. It's been amazing what insightful questions they ask.
They are so much wiser than I.
All the talk got me thinking about ways to enhance our collective faith walk. As usual, I realized that Easter has snuck up on me. Since we are not of a tradition that observes Lent in a practical way, ie. no dietary restrictions, this happens every year. I may need to rethink that practice, huh?
There are ten days left until Easter. Every year I have high hopes for doing meaningful activities during Holy Week. And every year life gets in the way.
Yet, Easter is the hinge point of our faith.
Without Easter, there is no hope. Without Jesus' death and ressurrection, Christianity is just a bunch of do-gooders striving after thin air. So, I'm looking forward to make the most of the ten days that remain.
I spent time yesterday digging out all the Easter resources I could find and piled them in my big office chair. My girls and my littler guys keep eyeing the pile with anticipation. When can we do…. is a constant refrain.
Now…. if I can really pull this off!
Here's the plan (and head's up! If you make a purchase through the Amazon links below, I receive a small percentage of the sale):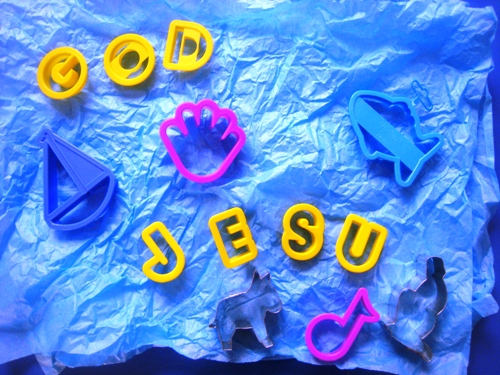 1. Read the Gospels.
The boys and I have been working through the Old Testament this year as we study Ancient History. However, our recent personal struggles and ensuing spiritual conversations have shown me we need to shift our study to Jesus' life. Tuesday, we started reading the gospels. It's my hope that we'll have good conversations about Jesus and his life on Earth.
While the bigger boys can follow along through "the real Bible," I'm reading the Gospel sections from The Jesus Storybook Bible to my littles. They love this book and since we have the accompanying CDs, they often listen to the stories throughout the day. It's a paraphase, but it's done simply and in a very accessible manner for young children.
It's been awhile since we last watched this movie. The last time, I remember one of my little guys bursting out into tears. Clearly, it's a moving experience. I'm not sure how they will respond this time.
Consider previewing it if you think your family would benefit from that. There are two versions (for adults and for children) on the DVD we own, but you can watch both online for FREE. They also make available a number of foreign language versions as well.
3. Bake Jesus Cookies.
I've been wanting to do an Easter version of our Jesus cookies for years. After browsing this post of Jesus-focused Easter activities, I was inspired to go through my cookie cutter collection and cull the ones that fit the themes of Jesus' ministry. I ordered a few via Amazon Prime, and we'll be baking up a storm this weekend. Here's how it worked out for us recently.
Our list of cookie cutters includes:
letters spelling out: Jesus, God with us
a sailboat – He controls the wind and the sea
a hand and foot – The Servant king washing the feet of others, as well as the crucifixion
a donkey – for His triumphal entry
a tree – for Zaccheus, as well as to go with The Tale of Three Trees
a praying man – for the mount of olives
a lamb – Jesus is our sacrifice
a music note – even the stones would praise him
a dove – He is the prince of peace
a goblet – for the last supper
a crown – He is the king of kings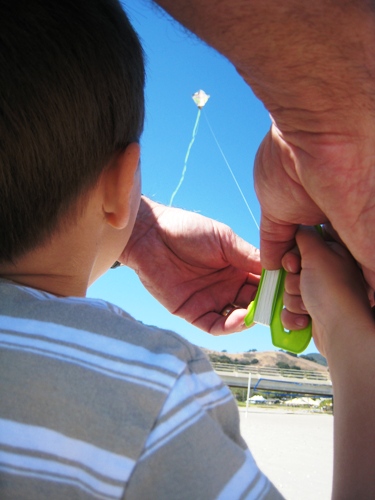 4. Go fly kites.
Hubs and I have fabulous memories of our first Easter together. We went to church, out to breakfast with his dad, and then bike riding through Santa Barbara. Sunburned and exhilarated, we drank rootbeers from a gas station, sitting on a curb. Then we bought a kite at the drugstore and flew it in a field at his old elementary school. Lastly, we biked to a local pizza place.
I'm not sure the 8 of us can swing a bike ride all over town, but the kite flying and root beer are totally doable. And reminiscent of how Jesus controls both the wind and the sea.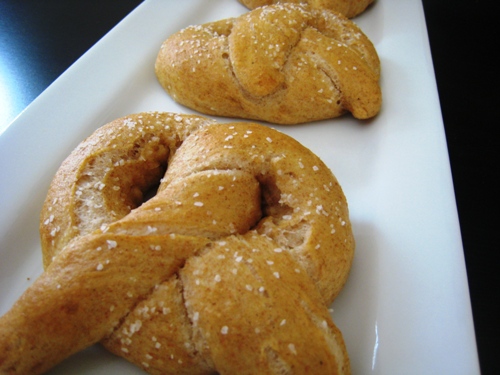 5. Make pretzels.
Pretzels, in the shape of praying hands, have their roots deep in Easter tradition. And they taste great!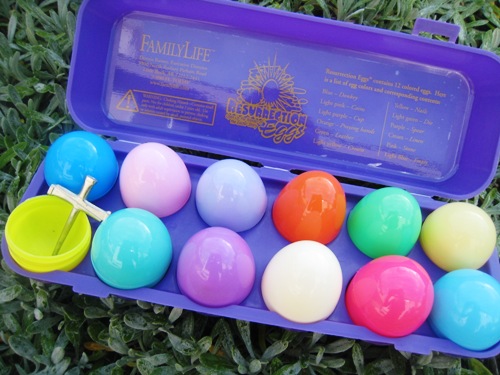 6. "Do" the Resurrection Eggs.
My girls have gone ga-ga over the boxes of eggs I dug out of the garage. I found sets of Eggs years ago on clearance so we have plenty to go around and create an egg hunt and then talk about the meaning of each egg. I also ordered a copy of Benjamin's Box to go with.
You can make your own version of Resurrection Eggs pretty easily.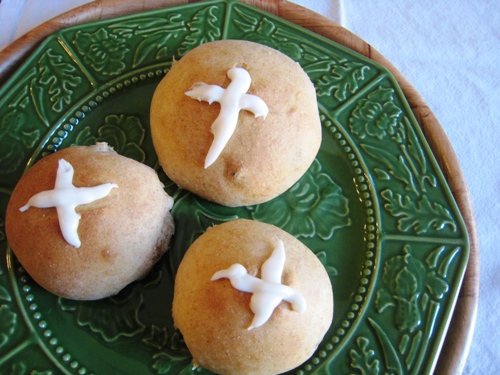 7. Bake Hot Cross Buns.
We are huge anglo-philes here. We're planning a FishFam European Vacation for 2014, so maybe we'll actually get to visit England sometime. In the meantime, we'll enjoy homemade Hot Cross Buns.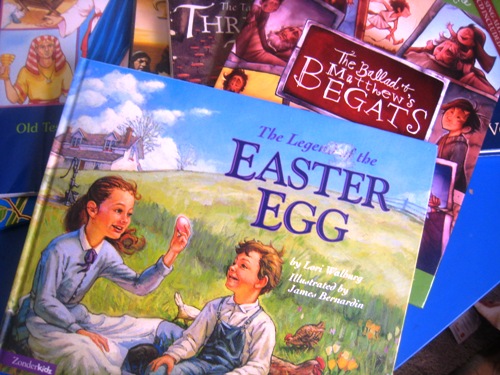 8. Dye eggs and read stories.
We don't "do" the Easter Bunny, Santa, or the Tooth Fairy around here. Probably fodder for another post. But, I've made peace with dying eggs and hanging stockings, especially if our focus is in the right place.
This year I want to try natural egg dyes. I've got beets and red cabbage from the produce box and am going to pick up a few other items so that we can dye eggs. We'll also read The Legend of the Easter Egg and talk about why it might have become an Easter tradition in the first place.
I also found quite a few Easter books on our shelves and ordered one or two more.
9. Bake an Empty Tomb Resurrection Cake
I created this cake years ago and it was so fun, especially since Playmobil now creates historically accurate figures. History geeks like me will go crazy! In years prior, we recruited a Playmobil guy to play Jesus after the resurrection. The Empty Tomb Cake is another rendition of the same message, "He is Risen; He is Risen, indeed."
10. Focus on new life and fresh starts.
My children and I all struggle with making mistakes. I would like to say that we have a pretty mellow household when it comes to "correction." Smoke seeps out of my ears only a few times a week! Yet, none of us likes to make mistakes and it's hard to forgive oneself. I see that in myself. But, I also see that in my kids.
We know that Easter is about "new life" and "new beginnings." Jesus conquered sin and death, we have abundance, we have new life in Him. It's hard to remember that when the day after Easter comes.
None of us is perfect, but Christ is working in His people. And so, this week should be a time to consider with Paul, "Forgetting what is behind and straining toward what is ahead, I press on toward the goal to win the prize for which God has called me heavenward in Christ Jesus." Philippians 3:13-14
I want my days with my children to be filled with grace, patience, and forgiveness. I woefully fall short of this. But, it's my hope (in Christ) to do better. And for them to share that hope as well.
What good things do YOU have planned for Easter?
Disclosure: if you make a purchase through any Amazon links, I do receive a small percentage of the sale.