More Ways to Streamline Your Life (Part 7)
As an Amazon Associate I earn from qualifying purchases. For more details, please see our disclosure policy.
Looking for more ways to streamline your life? You can simplify and maximize the enjoyment you take from your home and family time.
I love the title of a Calvin and Hobbes book, The days are just packed! Ain't that the truth?! Between 6:11 am (about when FishBaby awakes) and 11:39 pm (about when I collapse in bed), it seems like those minutes just race out the window in a blink of an eye. If you're a mom, your days are full. That is for sure.
While we can't "do it all," we can find ways to help us do what we do a little quicker and a little easier. Here are some suggestions that have come to my mind this week:
More Ways to Streamline Your Life
(This is the seventh and final part in a series of ways to make life easier and more efficient. Go here for the first installment.)
44. Don't fold the laundry.
That sounds terrible, doesn't it? I'm still reeling from the thought of it. But, TWO books I've read recently have recommended a more casual approach to laundry. They suggested sorting each kid's clean clothing into a basket and letting your children be responsible for folding and putting away their garments. Gasp!
Yet, since half the time I find my hard work on the floor, clean, unfolded, and in a heap, abandoning the hard work part certainly makes sense. They are capable and with a little help and follow through, they can take care of their clean clothes themselves.
Updated to add: I've since assigned all my kids laundry to …. my kids! Read all about how I've made laundry easy on myself.
45. Wear an apron.
Donna Reed and June Cleaver had it right! How many times have you stained a shirt during meal prep, bath time, or regular housework? Better question, how many unstained shirts do you own? 'Nuf said.
As cute as aprons are these days, it makes sense to don one when cooking or cleaning. Put it on before you start work, take it off once you (and your clothing) are out of danger and save your clothing from looking frumpy.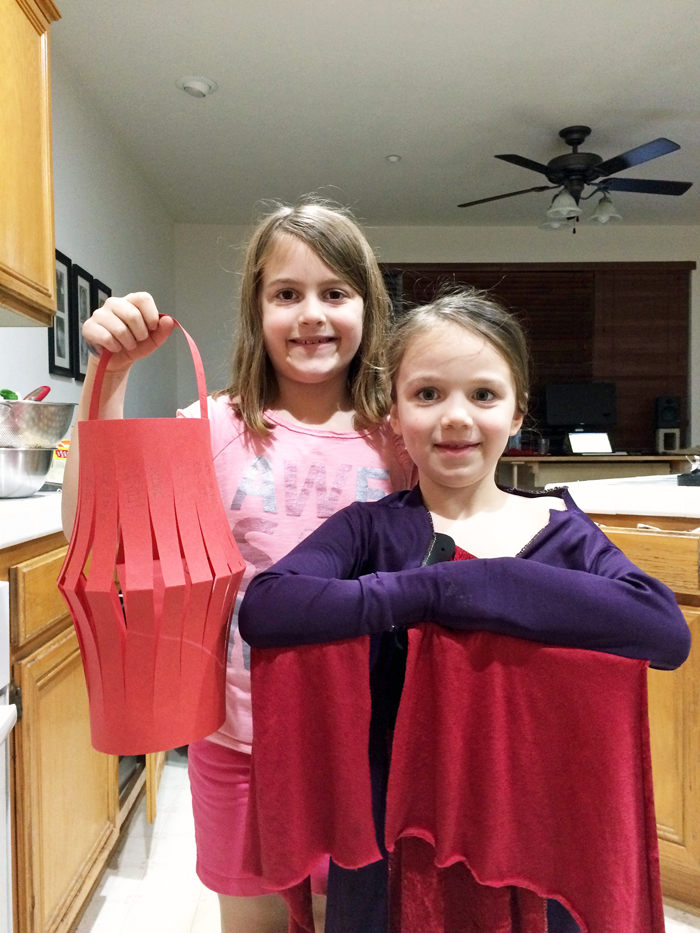 46. Expect Good Behavior from your children.
Now that's a doozy, isn't it? But I realized this week that things were taking me so long to accomplish in part because I wasn't enlisting the aid of my small army of children. And why not? Because I dreaded dealing with their fussing and complaining about it. I was being held hostage by the thought of their balking.
Just between you and me, this is not an efficient way to operate – and it does our children no favors. Expect them to behave well and to help with the household chores. Though it can seem bothersome, teaching them how to help and expecting them to – and following through will save you tons of time, effort, and sanity in the long run.
47. Go to the doctor.
So many of today's illnesses and diseases can be prevented or detected early. Maintain regular checkups so that you can maintain good health. Getting sick does not help you make good use of your time.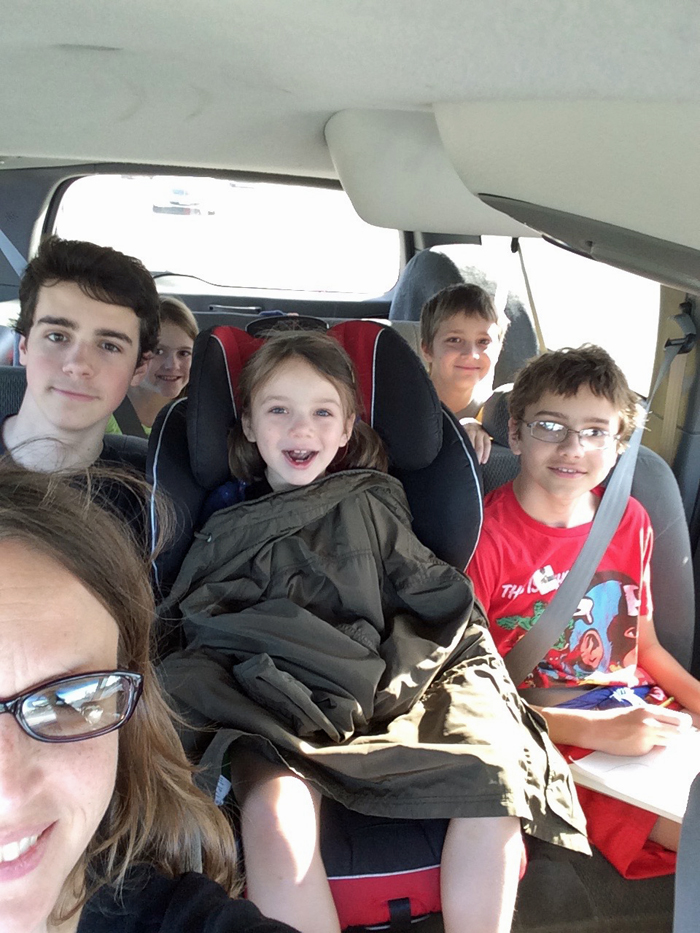 48. Clean out the car.
I wish I had taken a picture of how bad my van got recently. How disgusted impressed you would have been by my transparency. But, alas, no picture. As it got so unbearable, I realized what a detriment the car clutter was to our daily life. Enlist the aide of all able bodied children. Pull out the trash, organize what stays, give it a good wash and vacuum and enjoy your ride once again.
–>How to Clean a Carseat
–>Car Maintenance and Emergency Preparedness
–>Travel & Transportation Organization

49. Be prepared for an emergency.
No matter where you live, a natural disaster could strike. Don't let it catch you unawares. Get an emergency box together, two, in fact: one for the house and one for the car. Find suggestions as to what to pack and how to prepare here.
50. Don't Make Promises You Can't Keep.
Doing otherwise is getting you into a trap of guilt, unreliability, and disappointment for the person expecting something from you. Make realistic goals — get advice from hubby or a friend if you're not sure a plan is realistic. Then, do what you say you will. It does no one any good to promise more than you can deliver.
Have you got a tip or trick that helps you keep things together? Share it with us in the comments!