14 Gifts You Can Make For Your Secret Santa Gift Exchange
As an Amazon Associate I earn from qualifying purchases. For more details, please see our disclosure policy.
Pull together one of these fun and frugal gifts you can make for your next secret Santa event or other gift exchange.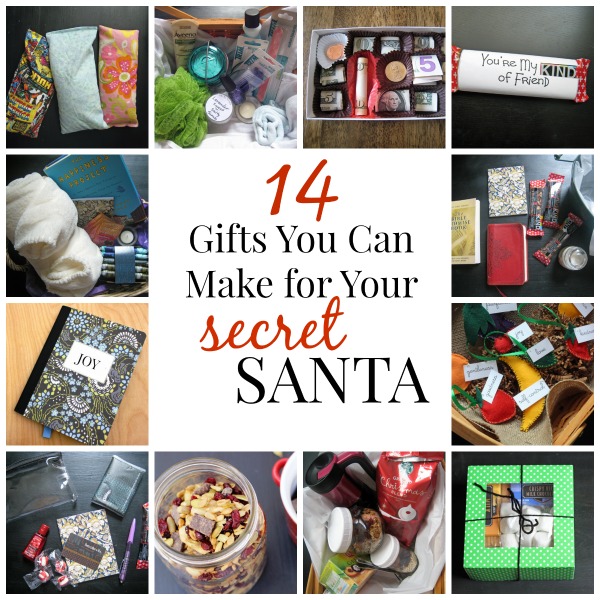 I have fond memories of "secret Santa" gift exchanges. Pinterest tells me folks still do them. I haven't done one in awhile, but will be participating in one with the GYPO Style Challengers this month.
I think they're great fun. In a large group, you swap names secretly and then play Santa for your chosen friend throughout a week or month leading up to Christmas.
Now, don't get distracted by the "what-if-my-person-doesn't-get-me-anything-good" fears. That happens. Inevitably there's someone in a gift exchange group who isn't able to give it her all. Give her grace.
Instead focus your energies on blessing the person whose name you've drawn. Make it fun to make her happy.
I've collated over a dozen gifts that you can make yourself quickly, easily, and economically. They make great "secret Santa" gifts at Christmas time, but they also make perfect MOM gifts all year round.
14 Gifts You Can Make For Your Secret Santa Gift Exchange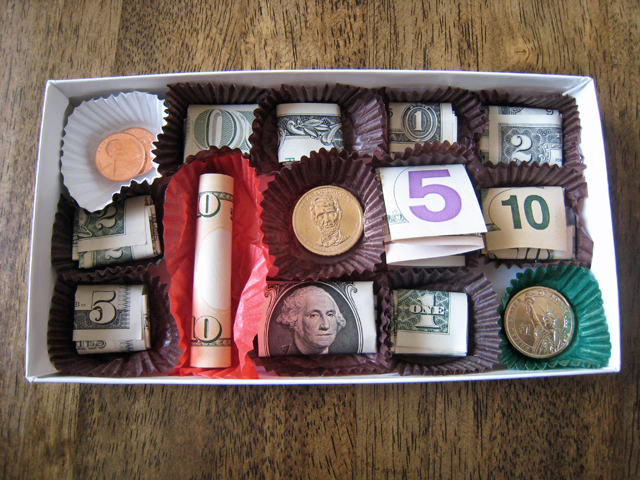 This is definitely one of the most memorable gifts I've ever received. Thanks, Aunt Cass! It's so easy to put together a chocolate box full of money and super fun to receive.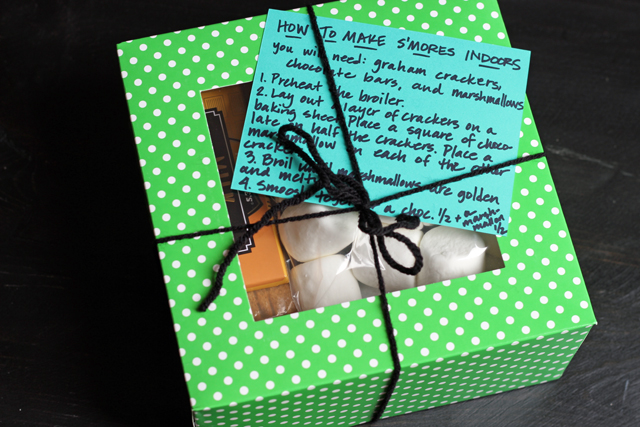 Assemble all the ingredients for a s'mores dessert night and include directions to make them indoors if inclement weather prevents the fire pit from blazing. These S'mores Kits are perfect all year long, but are especially nice at the holidays.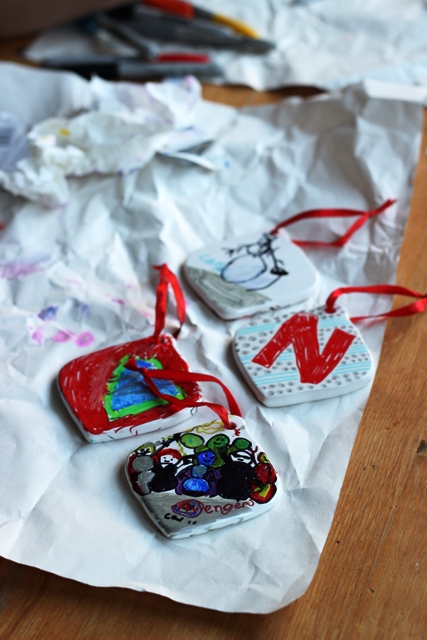 My kids loved decorating ceramic ornaments with Sharpies so much one year that we make new ones every year now. Decorate a few for a friend or create a kit of supplies so that she can decorate them with her family.
I love making these Fruit of the Sprit Tree Ornaments. The process iss simple (see the free printable in the post) and rather therapeutic to sew at night while we watch a movie together as a family.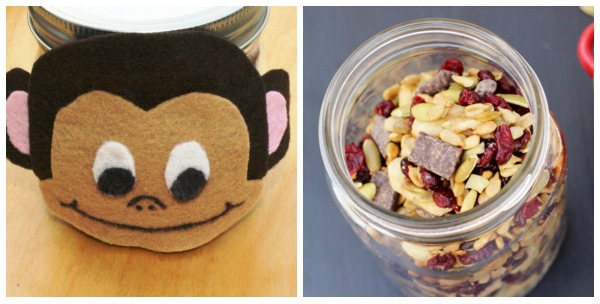 A Jar of Monkey Munch
Monkey Munch is a nut-free, allergy-friendly trail mix that my family and I absolutely adore. Package it in this cute monkey jar for a fun, edible gift.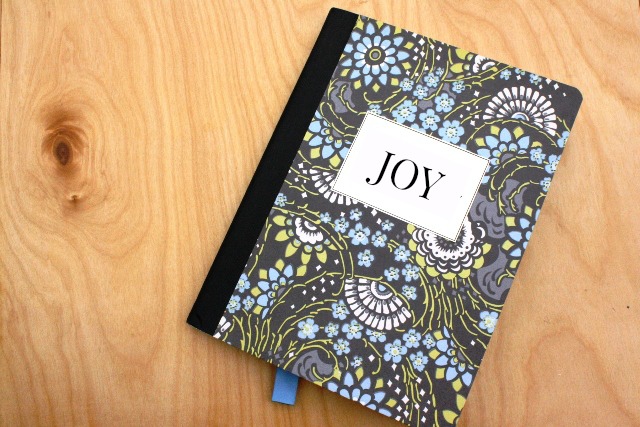 Check out this tutorial for transforming a simple composition into a personalized journal. Customize it with simple scrapbook paper and a label. You can even add a ribbon book mark.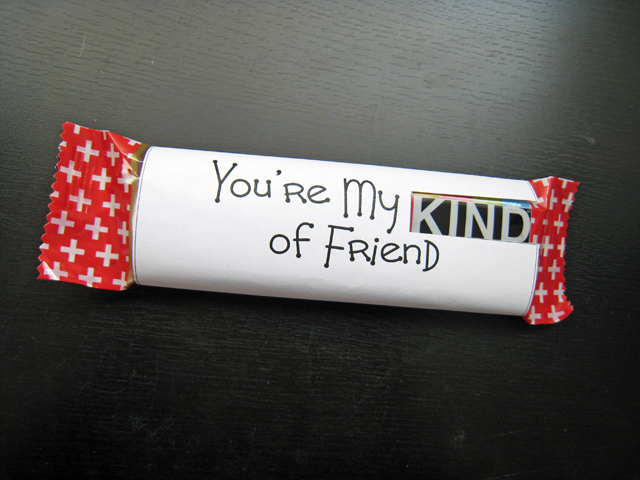 Print out these KIND bar wrappers to create a fun and simple gift that doesn't cost more than a sheet of printer paper and a box of yummy bars. I recommended the dark chocolate cherry cashew variety.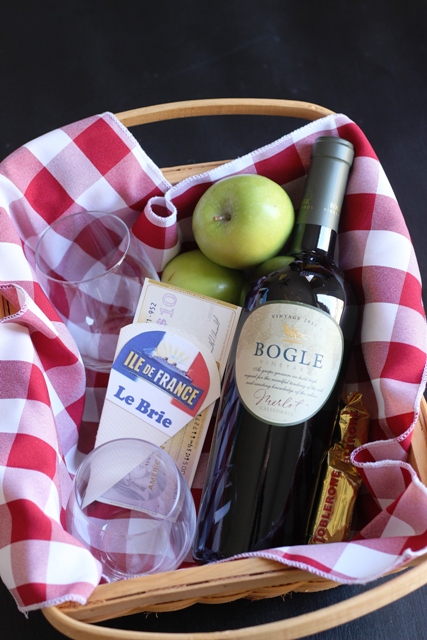 A basket full of fruit, chocolate, wine, glasses, and a gift card to buy cheese is a great hostess gift. If your friend doesn't drink alcohol, substitute the wine with sparkling apple cider or Italian sodas.
This breakfast basket for the road is great for folks with a long commute. Include jars of oatmeal and granola for filling breakfasts on the go.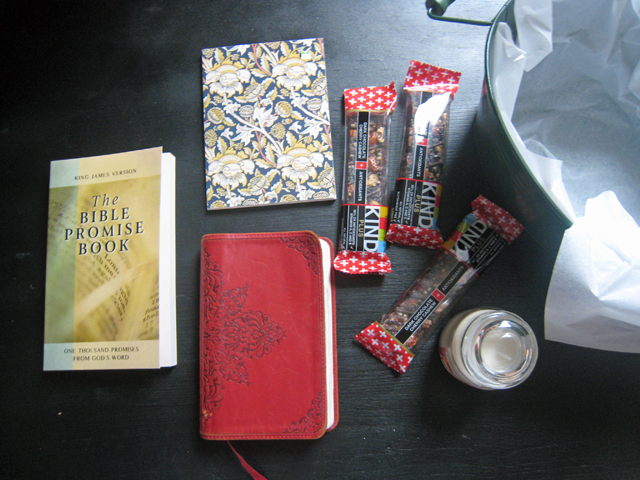 Every mom needs a time out once in awhile. This basket is packed with things to help mom cool off, relax, and get back on her game.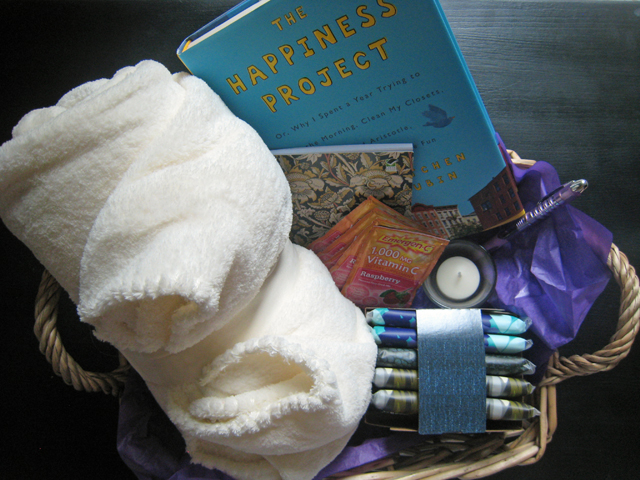 Cold, flu, and the blues often hit in the winter time. Fill a feel better basket with a cozy blanket, vitamin C packets, kleenex, a journal, a pen, and a good read.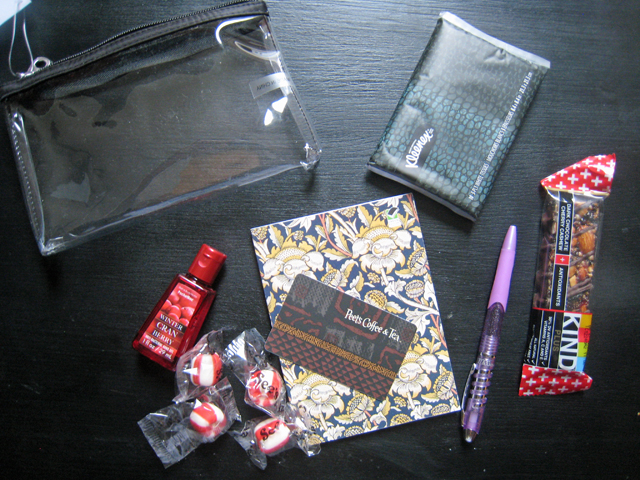 Mints, a coffee card, hand sanitizer, bars, and a few other goodies are the perfect way to perk up a purse. Pack it all into a small cosmetics bag for easy portability.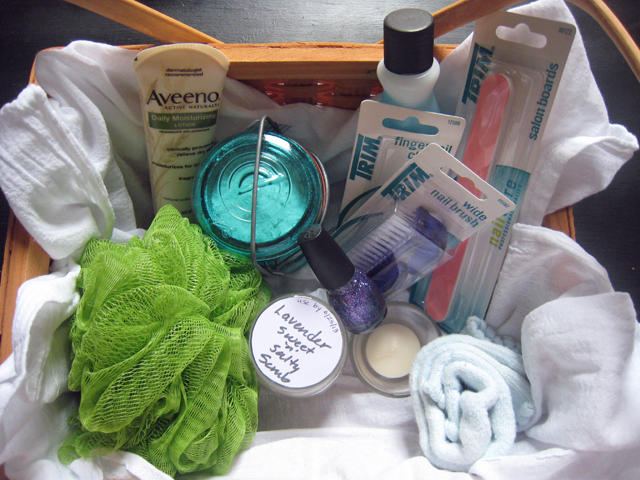 A pedicure is always a nice gift. If you can't swing a professional one, make a hands and feet kit complete with Lavender Hand Scrub, Lavender Milk Bath, pedi socks, a candle, nail polish, and everything she needs to feel pampered. This year my girls and I experimented with homemade bath bombs. So fun!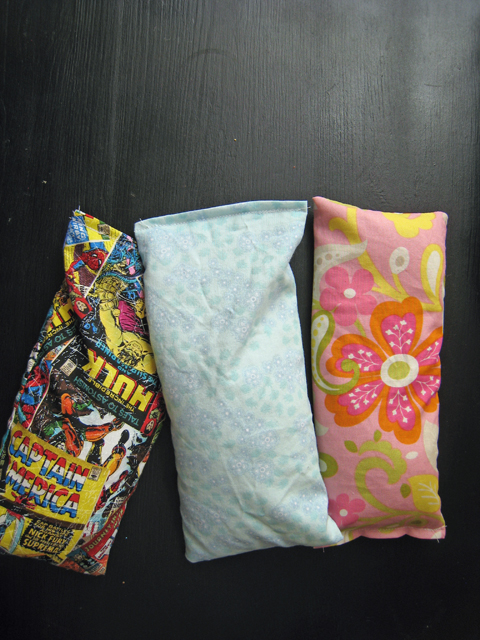 These Microwaveable Heat Packs are some of our family's favorite things in winter. In fact, we're due for some replacements. These are awesome to give and receive.
What are your favorite gifts can make?