5 Bargain Mother's Day Gifts that Will Score You Major Points
As an Amazon Associate I earn from qualifying purchases. For more details, please see our disclosure policy.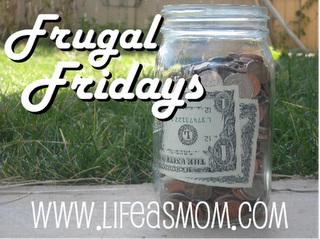 As a child and teen, I would ask my mother every year what she wanted for Mother's Day, and she inevitably said the same thing:
A clean house
I did not like that answer. That answer took elbow grease. That answer was not as easy — or fun — as going to the store and plunking down some cash for a little trinket or a bottle of perfume. That answer was not a quick fix.
And we all know that our culture and our economy are hurting from too many years of quick fixes. Yes, yes, it is.
So, today I propose 5 Mother's Day gifts that won't cost you much at all — at least not where your pocket book is concerned. They take elbow grease, effort, determination, and work. But, as I look through the list, I know my mother would be ecstatic. And I know that, as a mom, I would be, too.
Feel free to pass this on to all the sons, daughter, and husbands out there. 🙂
5 Bargain Mother's Day Gifts that Will Score You Major Points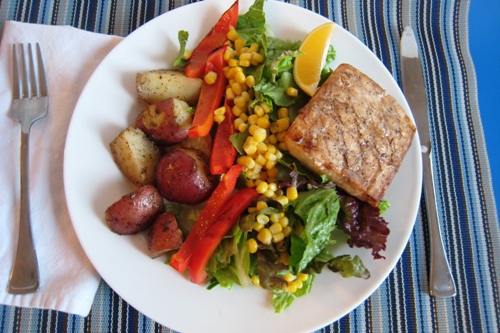 A Nice Meal
Food is the great comforter. And while a dinner out on the town can be wonderful, it can also be stressful if the money is not in the budget. Cooking at home can be delicious, elegant, and budget-friendly. Try one of these great menus or check out some other good cheap eats.
Make sure that you set the table nice and that you clean up afterwards!
A Cheery Disposition
Ooh, that hurts, don't it? But there aren't too many things that plague me more than fighting or grumpy people. And I'm gonna bet, your mom isn't too keen on it, either. Work to have a good attitude. Say please and thank you. Ask her if you can help her with something. At least for a day, do what she asks without complaining.
That is priceless!
Good Conversation
My mom is coming this weekend, in part, just so we can talk. We don't solve the world's problems, but we work on making life better for ourselves and each other. And good conversation helps. Call your mom up and have a nice chat.
Time to Rest
I don't think I need to explain myself here. But, in case I do…. Most moms I know are moving almost 24-7. If not their bodies, their minds are in constant motion, trying to remember the details of everyone's life, trying to fill needs, attempting to solve problems. Let mom have time to rest, whether that is getting up with the baby in the night, letting her sleep in, or taking on the carpool gig this week.
Rest doesn't have to be sleep. It can be a break from the mundane, a change from the ordinary, or a massage and hot bubble bath.
A Clean House
You knew it was coming, didn't ya? Surprise Mom with a clean kitchen, with a made bed, with socks in the hamper. You'd be surprised at what little time it takes — but the rewards are huge.
This list of gifts may not be a perfect fit for every mom, but I'm guessing that there are at least two or three on the list that are a great match. You don't have to spend any money, either.
But, they will cost you something. The result, however, will be good. Trust me.
What do YOU do to save money?