To Be More Joyful: Count Your Blessings
We are a participant in the Amazon Services LLC Associates Program, an affiliate advertising program designed to provide a means for us to earn fees by linking to Amazon.com and affiliated sites. We participate in other affiliate programs as well. For more details, please see our disclosure policy.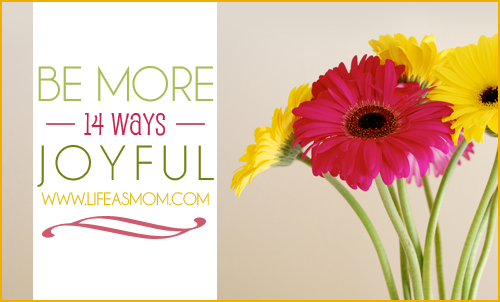 Perspective makes all the difference in the world. The Eeyore outlook on the world tends to bring us down. But, when we realize how good we really have it, it's easier to deal with hard things. Generally, they aren't as hard as we think.
Consider how you can count your blessings this week.
Make a list of as many things as you can to be thankful for. Really. Write it down. Go ahead. I'll wait. Go get a piece of paper. And start writing. Even the simple things, like sunshine and birds singing.
I've done this exercise during discouraging times, and it's amazing what a difference it makes to my perspective.
The LORD is my strength and my shield; my heart trusts in him, and I am helped. My heart leaps for joy and I will give thanks to him in song. — Psalm 28:7