5 Questions to Ask Yourself on Black Friday
As an Amazon Associate I earn from qualifying purchases. For more details, please see our disclosure policy.
As Black Friday and Cyber Monday approach, so does the anticipation of shopping and finding great deals. Here are five questions you should ask yourself before you spend a dime.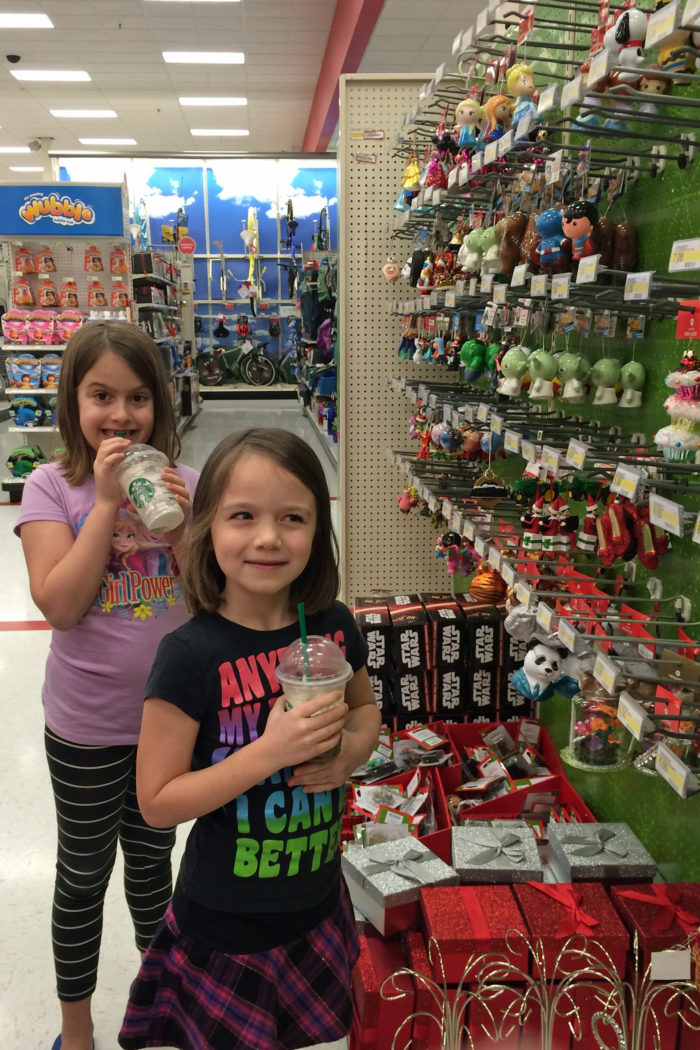 My girls love to go shopping with me. Even if it's just a trip to the grocery store, they are happy to come along. It gives us some good girl time. And we love to go shopping at the holidays, when we pick out new ornaments for our collection and gifts for family and friends.
It can be a super fun time. But, it can also be stressful and expensive.
This weekend thee mad rush for holiday shopping begins. Retailers want your hard-earned dollars. You want a good deal — and something fun to give loved ones this season. The stakes are high. Money doesn't grow on trees. And those retailers? They're playing to win.
You have to be the smarter player in this game.
Here are some questions to ask yourself as you shop this holiday weekend:
5 Questions to Ask Yourself on Black Friday
1. Do I need this?
Remember, "enough is as good as a feast." Repeat that to yourself three times a day. We live in a culture of excess and are often tempted to buy something we like instead of limiting ourselves to the things we truly need.
Don't get me wrong. It's your money to spend. And if you really have the money, I think you have the freedom to spend it however you would like.
However, usually we spend money on things that we don't really need OR want. So, examine yourself and your desires first. Do you need it?
2. Do I need it NOW?
I am all for anticipation buying. I stockpile regularly on items that I know our family will use in the very near future. But, I've been burned too many times buying things that we might need a year from now and actually never used.
Think through your purchase. Do you need it right now?

3. Is this a quality product?
I have a friend who works for a major retailer. She's actually a store manager. And she spoke rather disparagingly about many of the items in their Black Friday ads. She thought the products were junk. Even if it's only ten bucks, why buy junk?
4. Is this really a good deal?
My experience has been that the deals on Black Friday are not a flash in the pan. We usually see comparable sales again throughout the holiday season. Don't feel pressured to buy because the price might go up.
Do some price comparisons or be sure that you can return it if you find a better price elsewhere.
5. Is it worth the stress?
If lugging the kids out in the snow to buy the $3 turtlenecks only to find out that they've all been snatched up is a stressful experience, don't do it. (And yes, it is. Ask me how I know.)
There is a cost to everything. And the stress involved in shopping on busy, crowded days can take a toll on us and our families. And it's not a great way to enter the season.
Asking yourself these five questions can help you save money on Black Friday. Be wise, little grasshopper.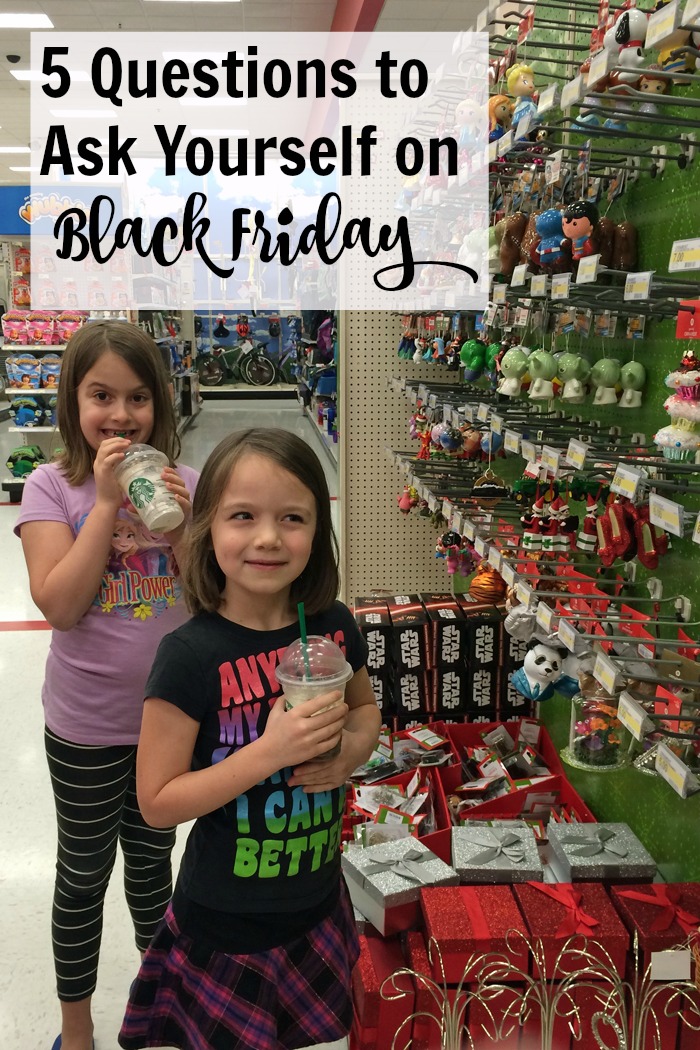 This post was originally published on November 25, 2010. Updated November 19, 2016.