Free Printable Gift Coupons for an Easy Last-Minute Gift
As an Amazon Associate I earn from qualifying purchases. For more details, please see our disclosure policy.
Are you looking for a last minute gift or some little extra to slip into a stocking? Grab these free printable gift coupons for a fun, creative gift.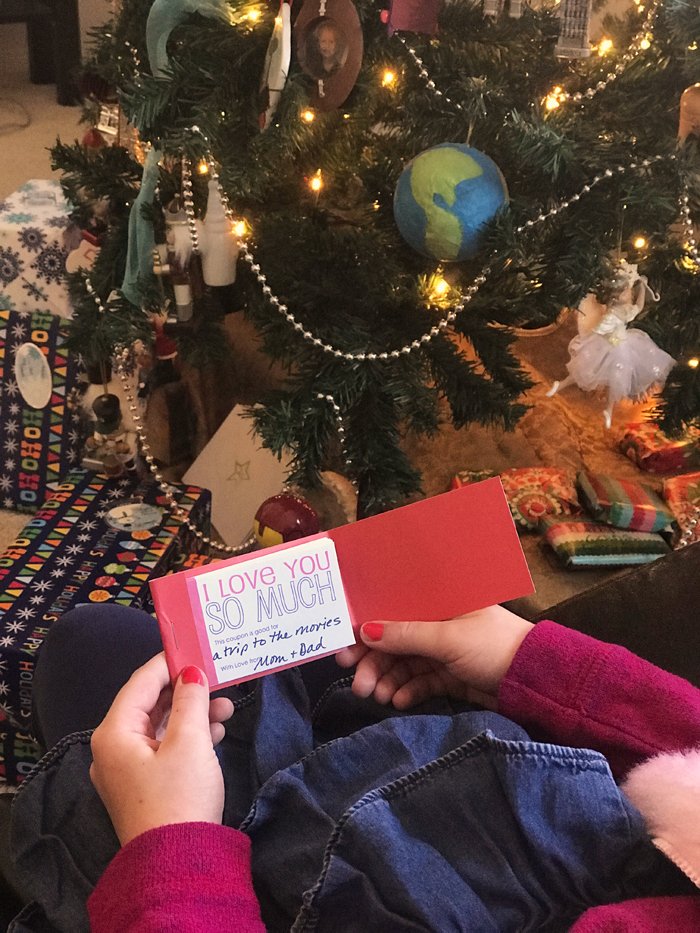 Okay, yeah. You forgot somebody. Or the shipping company lost your order. Or you just don't have the cash today to do things up big. Whatever it is, you've come up empty-handed for Christmas morning. No worries.
Some people thrive on shopping on Christmas Eve. Some of us, decidedly do not. Stay in your jammies. Grab another mug of coffee, tea, cocoa. Fire up your printer, and take the easy way out this year.
How you ask?
Give some gift coupons to your favorite people this year and take the pressure off yourself. No shopping necessary and you can give them something they really want.
Bonus: when you create coupons to gift, you don't have to lay-out the cash today, thereby spreading things out for the benefit of your budget.
Why Do This
Gift coupons are nothing new. They've been around longer than Pinterest, that's for sure. They are easy and they allow you to truly customize your gift giving this year. Make your coupons good for a physical item or an experience. Either way, you can choose things that you know will please the giftee.
I've got a sheet of free printable gift coupons for you to turn into easy last-minute gifts. You can even head here for instructions on how to turn them into a fancy coupon book.
Be sure to keep notes of what you promise as well as add expiration dates if you're not giving the giftee carte blanche to redeem them years from now.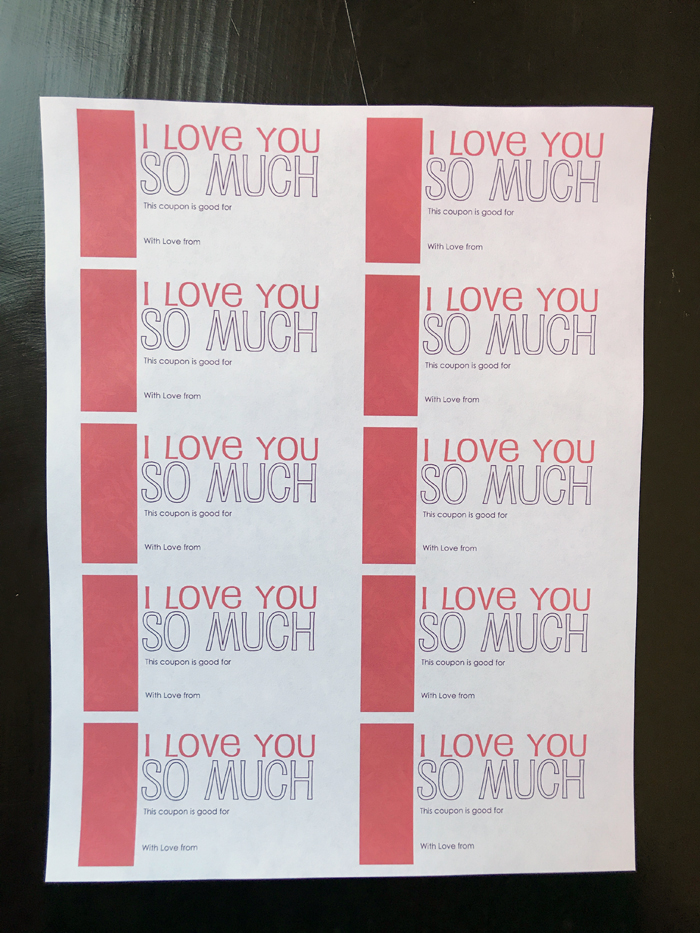 You can handwrite in the spaces, or you can type your gifts and signature into the PDF itself before you print.
Not sure what to give? Consider these ideas:
Gift coupon ideas for small children:
an afternoon at the park
a trip to the library
dinner at Chuck E. Cheese
a new toy that you get to pick out
a trip to the zoo
a day at the beach/lake
an afternoon of playing with no work
a late bedtime
an afternoon of fort-building
a trip to the movies
five extra stories at bedtime
dinner of your choice
a movie night
a trip for ice cream/donuts/smoothies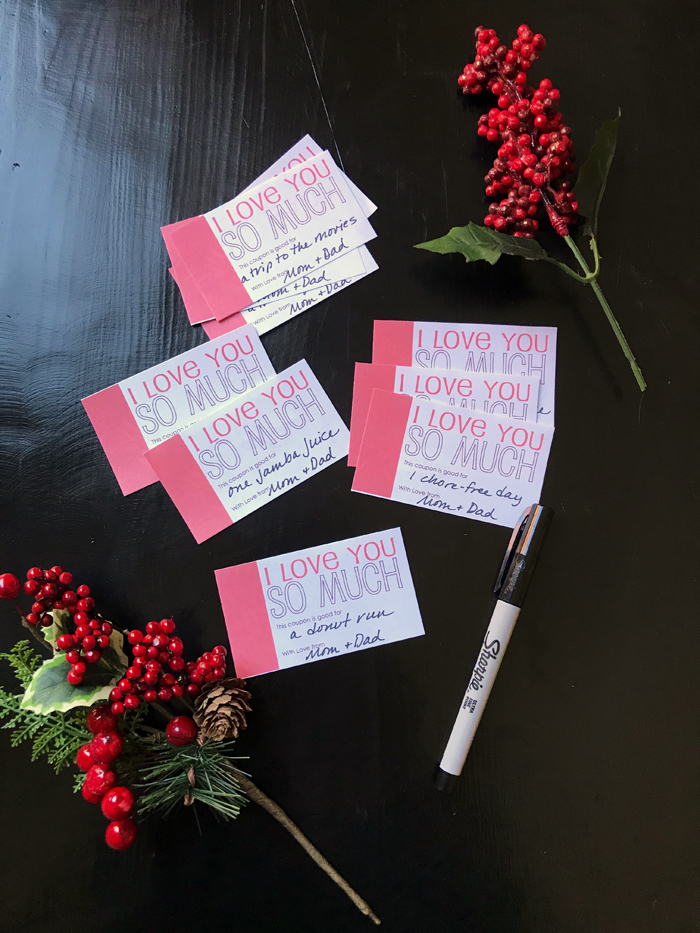 Gift coupon ideas for older children:
a day off from chores
a day off school
a free afternoon of video games
a day at the beach/lake
a day to sleep in
a night to stay up late
a trip to the movies
dinner of your choice
get out of jail card 😉
a movie night
a trip for ice cream/donuts/smoothies
Gift coupon ideas for adults:
a free carwash
a free backrub
a free foot massage
a day off from chores/childcare
breakfast in bed
movie night
candle-lit dinner
lunch date
date night
weekend getaway
a day of service/honey-do list checking off
Get the Printable Coupons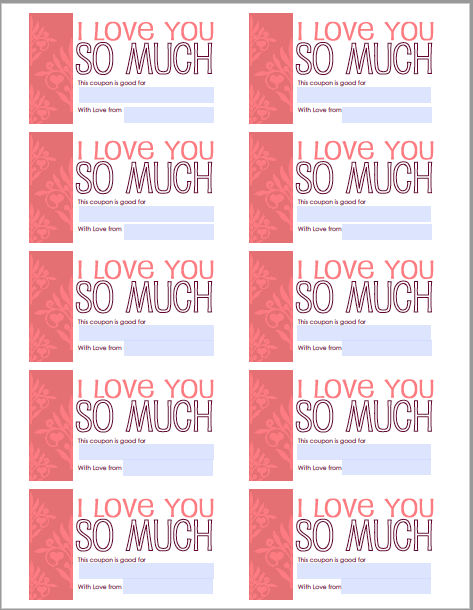 Get the free printable coupons sheet when you subscribe to the Life as Mom newsletter.
At the same time, you'll get instant access to the Life as Mom Free Resource Library, including guides and printables for all seasons and holidays.