Homeschooling Tools to Use This Year
As an Amazon Associate I earn from qualifying purchases. For more details, please see our disclosure policy.
There are all kinds of resources out there to help you teach your kids at home. While you don't need all the things, there are a few key homeschooling tools that can make your school year easier.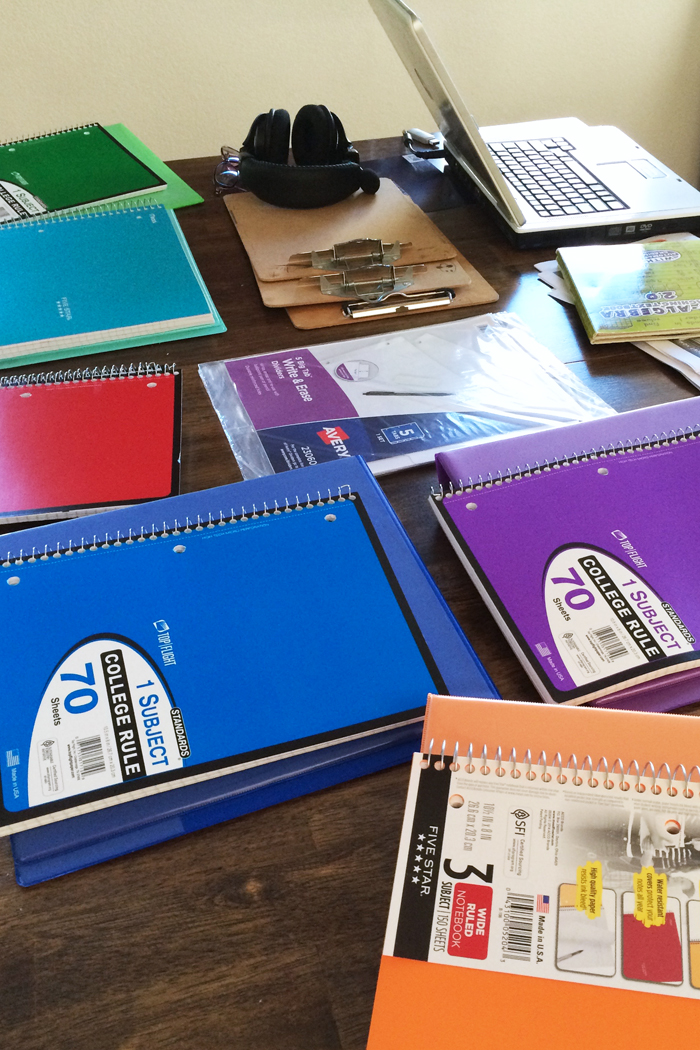 If you ever find yourself at a homeschooling convention, you will most likely wander the aisles of the exhibit halls, filled with ALL THE THINGS, and wonder if you could ever possibly afford the plethora of homeschooling tools being hawked. The answer is no.
But, the good thing is that you don't need all those homeschooling tools.
Last week we talked about building your academic calendar. It's one of the things that you need to steer your course throughout this adventure of teaching your kids at home. Let's review the navigational tools we've discussed so far in this series on Getting Started in Homeschooling:
There are a few more things to consider as you get your homeschool going.
Homeschooling Tools to Use This Year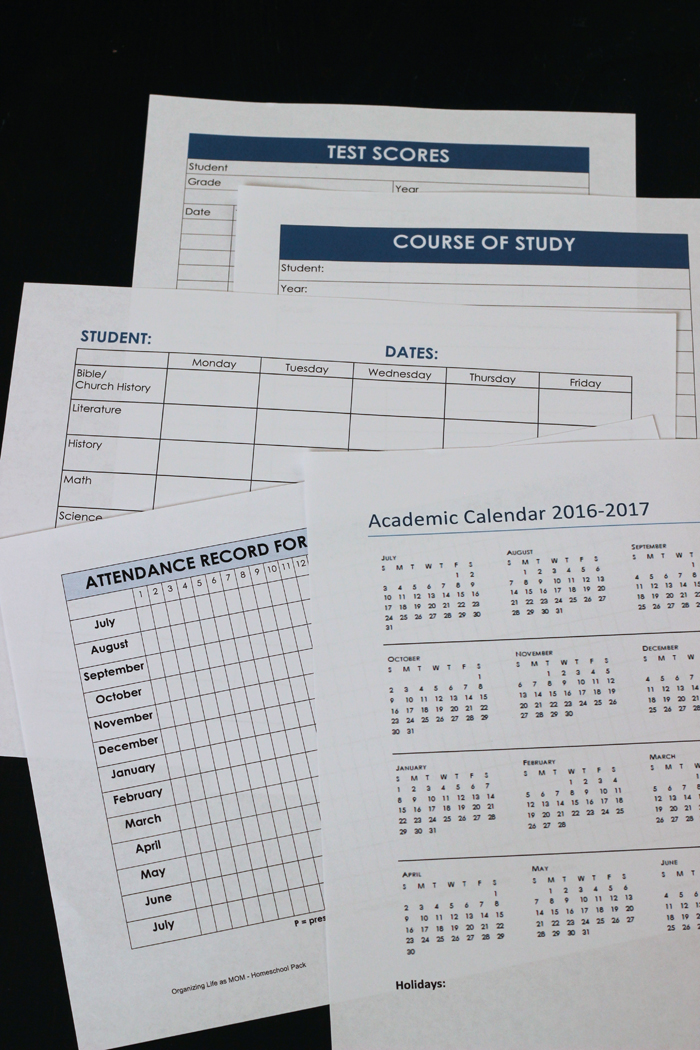 1. Good Record Keeping
With your state's laws in mind, set yourself up for easy record keeping. I put together school binders every year in which I store our calendar, course outlines, attendance records, daily lesson plans, assessment scores, and other basic records. For the last two years, I've made each child his or her own binder.
In keeping with what that lawyer told me so many years ago, I make sure that I have these basics at my fingertips. I created my own forms on the computer — and have made them available to you in the Homeschool Add-On pack.
I also set up a holding file for each kid so that I can save specimens of their work throughout the year. I store these in accordion paper pockets. Every month or so, I pull out student work samples and stash them here.
At the end of the year we have a great record of their progress — and the makings of a portfolio should we feel so motivated. I also feel free to recycle the other million and one papers we have for the year.
(Our state does not require a portfolio, but some states do. Be sure to know the laws of YOUR state.)
Now that I've got high schoolers, I also keep a running transcript of classes they take each year so that the college application process is smooth. For those who want a thorough grade-keeping program, download this free gradebook from FiveJs. The newest edition of The Well-Trained Mind also goes into great detail about creating transcripts and preparing records for colleges.
2. A Meal Plan
You cannot homeschool effectively on an empty tank. Make sure you've thought through easy meals for breakfast, lunch, and dinner. Trust me when I say the days will be packed. So, make sure you're fueling the teachers and students at your school with healthy as well as convenient meals. 😉
Make homeschooling and food a happy partnership. Making lunches the night before can really help your days go more smoothly!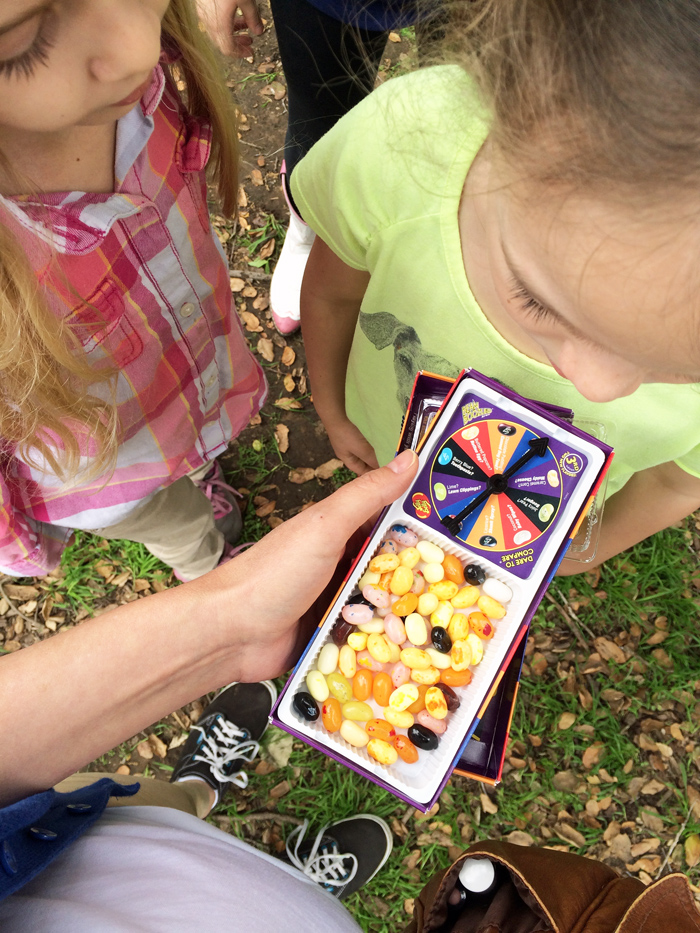 3. Regular Breaks for Fun
All work and no play makes Jack — and Jill — dull kids. Make sure that you're scheduling regular breaks throughout the day and week. School shouldn't be boring. Get outside, explore nature, and breathe fresh air. Find ways to learn about the great world outside.
4. A Library Card
Regular trips to the library and the free books they afford are indispensable to the homeschooling family. Make sure that you have a card and that book-borrowing privileges are in effect. You will save a ton of money — and discover lots of good reads.
Likewise, find out what programming your library plans throughout the school year and determine if you can fit it into your family's schedule.
One of the added perks of the public library in recent years has been the ability to check out books via Overdrive. We regularly get digital books to load to our Kindles. Multiple children can read the same book at the same time without arguing about the book! Amen. Hallelujah.
5. A Daily and Weekly Schedule
Have a plan for how you will spend your days. Determine when your days will start and end and what happens in between.
Please know that this takes finesse and a lot of tweaking. Kids and moms change from year to year. Perhaps you were a night owl last year, but this year you've become more of an early bird. Go with your strengths, keeping in mind what works best for your kids as well. A time budget can help!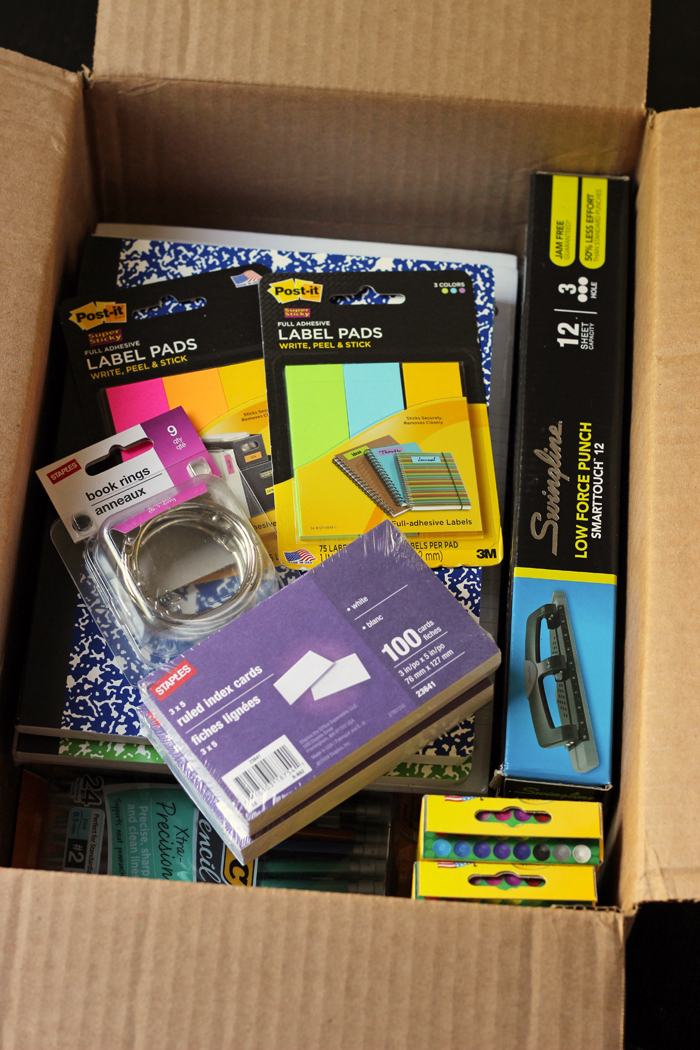 6. Some basic school and office supplies
Like any school, you are going to need paper, pencils, and a few other basic office supplies. What you buy is going to vary greatly on the needs of your students, your budget, and what's readily available. I have a list of favorite homeschooling tools to help me organize here.
Watch back to school sales so that you can buy low. Overtime, you will learn that you really don't need that laminator as much as you think you do, but an old school pencil sharpener and Ticonderoga pencils are worth my weight in gold.
We do use computers on a regular basis for math and online classes, so technology does have its place.
This year I bought every kid a Kindle Fire when they were on a killer sale on Prime Day. The cost was minimal compared to upgrading an iPad or computer. While it wasn't a true necessity, the tablets are proving to be very handy for productivity and tracking assignments (via Evernote), reading books, listening to audio books, watching documentaries, and viewing online courses. (More on our Kindle for Homeschool experience soon!)
While it is nice to be able to purchase a lot of handy dandy gadgets, there aren't too many homeschooling tools that you really need. You can teach your kids at home with very little besides determination, a little planning, and a library card.
What homeschooling tools are important at your house?
About this series – If you're interested in getting started in homeschooling, this is a series recounting our experiences in teaching our children at home, the things that I've learned, and some resources I've discovered along the way. But this way isn't the only way. Your mileage may vary.
Up next: A Homeschool Schedule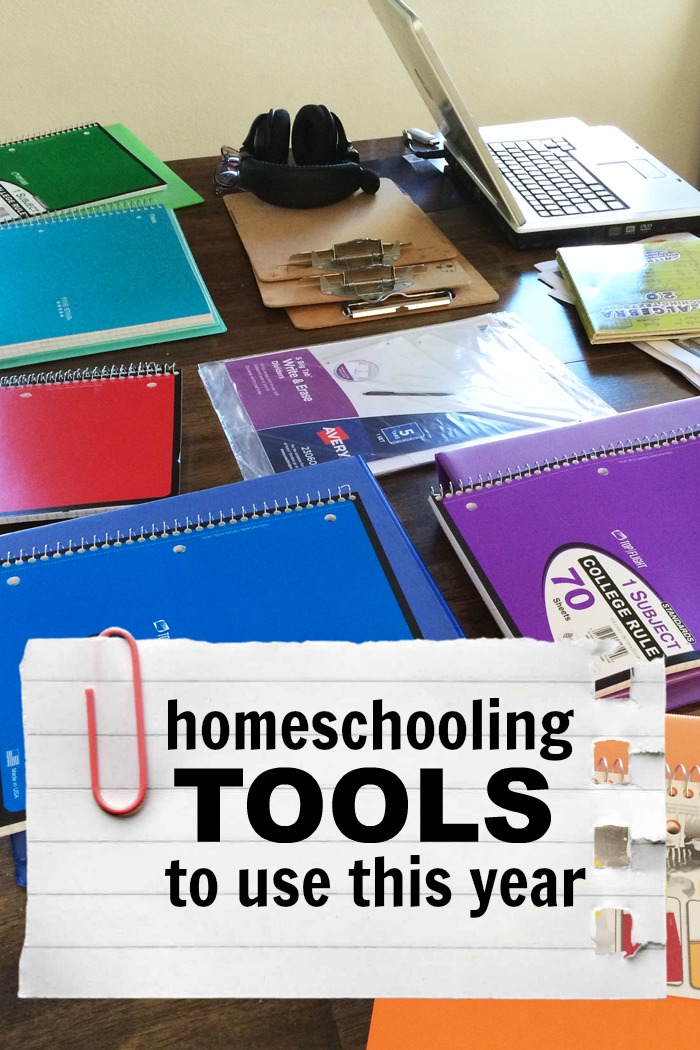 Originally published August 10, 2011. Updated August 16, 2016.